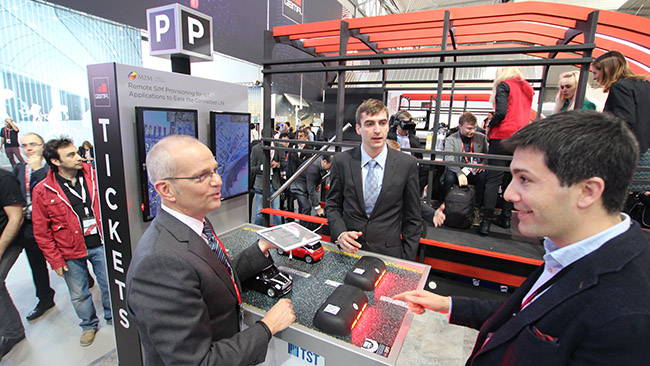 GSMA Innovation City: How the Embedded SIM is transforming the industry
There are a number of demonstrations of the GSMA Embedded SIM Specification on show in the GSMA Innovation City at Mobile World Congress 2015 that aim to highlight the clear benefits across a number of verticals of remote SIM provisioning for M2M. Remote provisioning means that the subscription can be changed from one operator to another over-the-air without having to physically change the SIM card in the device for example if it was located in an environment where it was difficult to replace such as in a connected car. It has been a key focus for the GSMA's Connected Living programme and we are proud to be displaying live demonstrations of 'profile swaps' to visitors. Over 20 network operators have either launched or deployed solutions based on the specification.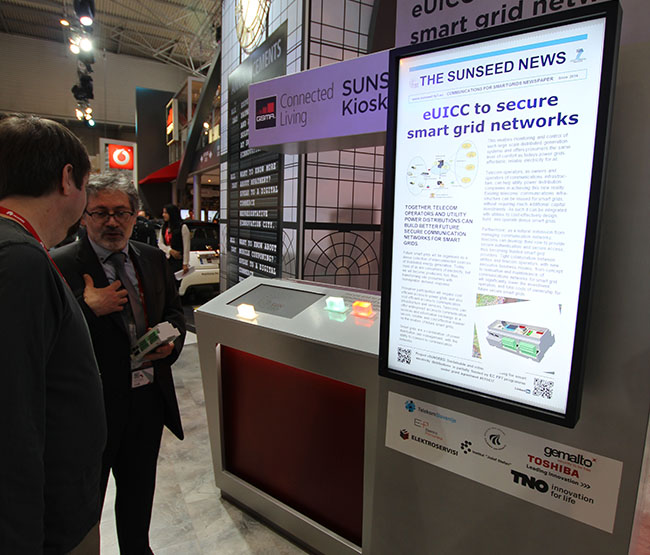 SUNSEED
The SUNSEED exhibition demonstrates how an electrical grid can be managed securely and efficiently using the Embedded Universal Integrated Circuit Card (UICC) and is currently being proposed for a pilot scheme in Slovenia, and is funded by the European Union.
SUNSEED uses the mobile network to transfer data to energy companies which enables the energy company to gauge household electricity usage and supply accordingly.
In this case Remote Provisioning allows for the secure transfer of data demonstrating the effective role that M2M can play in the future of the smart utilities markets.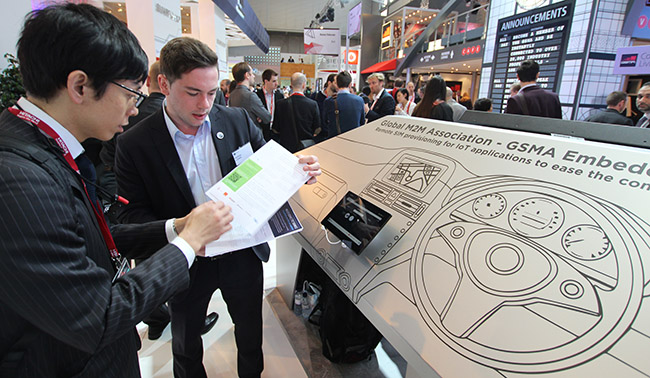 Global M2M ALLIANCE
The Global M2M Alliance (GMA) demonstration showcased two use cases focused on the automotive industry. The first showed an over-the-air profile download for vehicles that arrive in particular countries and require a local profile for connectivity. The OEM will know that the vehicle has arrived and that it requires local connectivity and then it can instruct an over-the-air profile swap.
Additionally, when a car is taken out of its original market for a short of period time, the end consumer is able to select their provider and the vehicle will then be provisioned with a local subscription, and the OEM will be informed of the result.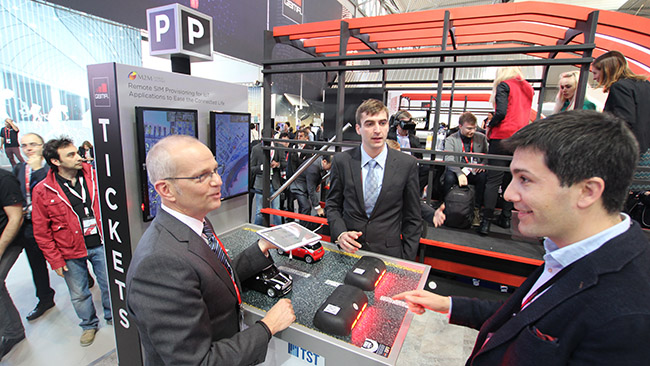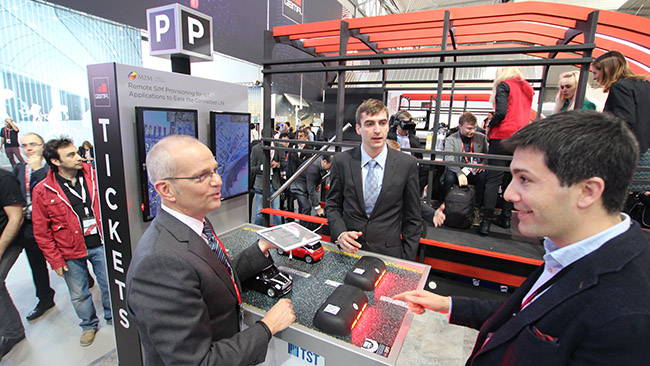 M2M World Alliance
The M2M World Alliance demonstrated a smart parking application using a profile swap. This occurs through parking sensors that communicate via GSM that they require a mobile subscription. Depending on the location, the user selects the appropriate local subscription which will be downloaded over-the-air to the embedded UICC of the parking sensor.
GSMA Embedded SIM: multiple uses, recent successes
These Embedded SIM showcases at the Innovation City are excellent examples of what the specification can achieve across different verticals. On the 2nd March 2015, the GSMA announced that operator members of leading M2M alliances including the Global M2M Association (GMA) and the M2M World Alliance will deploy services using the GSMA Embedded SIM Specification for the remote over-the-air provisioning of machine-to-machine (M2M) devices, which means that there are now over twenty operators that have either launched or committed services based on the specification.
The backing of the Specification by these alliances will give those in the industry considerable confidence in M2M and will further encourage device manufacturers and service providers to invest and innovate in this space. For those that wanting to discover the capabilities of M2M, and the role that mobile network operators will play in shaping the future of the IoT, we encourage you to visit these must see attractions at the Innovation City. For more details on the GSMA Embedded SIM Specification, please click here
Back