Please contact membership@gsma.com for more information.
Unfortunately we do not currently have a membership category for individuals. Our membership consists of Full Members (licenced GSM mobile operators), Associate Members (GSM suppliers & manufacturers) and Rapporteur Members (non-GSM licensed operators moving to LTE/HSPA or those wishing to roam on GSM). There are various categories in the Associate Membership programme. An individual can check to see if the company they work for is 
eligible for membership
.
Full Membership
Please contact 
membership@gsma.com
 for more information.
Associate Membership & Rapporteur Membership
The annual contribution for Associate Members is based on a company's annual revenue in the previous year. Bands of annual revenue have been set with corresponding levels of contributions.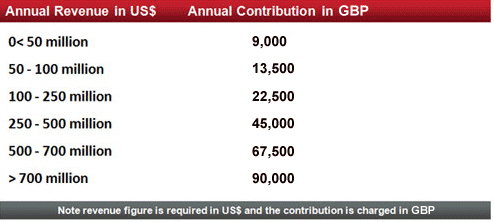 The Member Services team are always more than delighted to assist you either when you are seeking to join the GSM Association or helping you and pointing you in the right direction once you have joined. You can contact us at 
membership@gsma.com
 or +44 (0)207 356 0600.
The GSMA deals with all applications for membership as expeditiously as possible. Once we have the information we require and legal documentation signed, we move from step to step very quickly. An application can take as little as one week but as long as a couple of months depending on the availability of the information we require. The onus is on the applicant to provide us with the relevant information.