It's hard to envision mobile ubiquity: how do you convert the growth projections of the mobile industry in emerging markets into something tangible?  We spend quite a bit of time travelling to the edge of the mobile network to see first-hand what it means for mobile to be the prevalent infrastructure in these areas.
Below are our favourite pictures from our travels in 2012.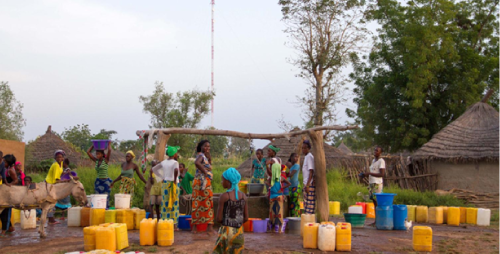 Women collecting water at dusk in Senegal, about 50km from Tambacounda.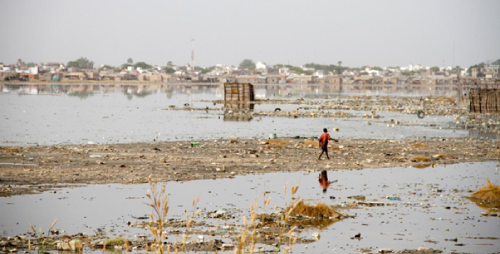 A sorry state of sanitation near Kaolack in Senegal.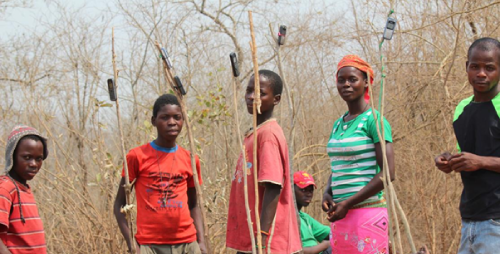 Mobile subscribers place their phones on 6 foot high sticks to capture mobile signals in Sofala, Mozambique.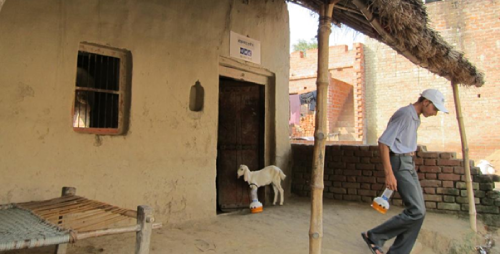 An OMC Power employee completes a daily delivery of charged lanterns to customer households in Uttar Pradesh, India.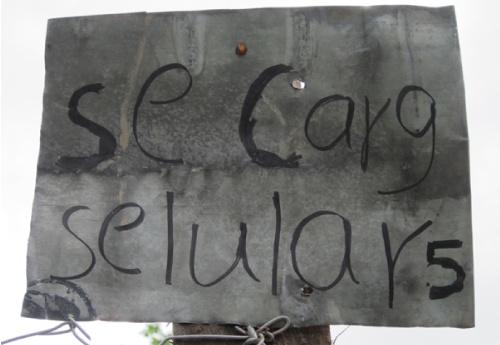 In a Nicaraguan village that just received mobile signal, a phone charging business emerges at US$0.20 per charge.