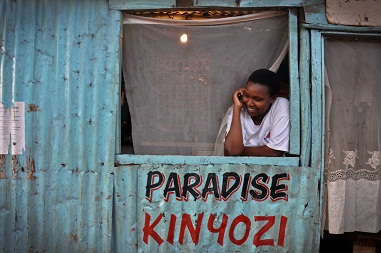 2011, a year in review – Part 2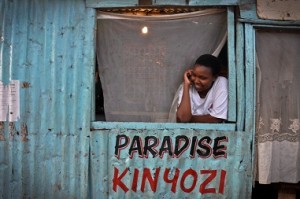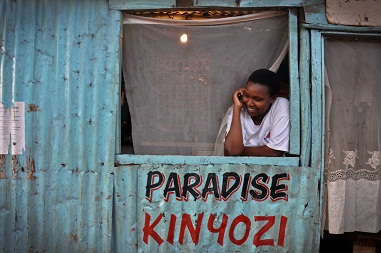 As we start the new year, we are highlighting some of the major events and articles from the MMU blog during the second half of 2011, including the 2011 Annual Report and MMU's first Latin American case study.
1. GSMA Publish 2011 MMU Annual Report
MMU published its 2011 report which contains a selection of important best practices and insights. This report catalogues our key pieces of work from the last year, including the guide to driving customer adoption of Mobile Money, and the research that we conducted into how banks and operators can successfully develop effective relationships to offer MFS.  Annual Reports can be found in our Press Releases & Annual Reports section.
2. GSMA Publish Case Study on 'Giros Tigo' in Paraguay
MMU published a case study on 'Giros Tigo', Tigo's deployment in Paraguay. This case study examined the key success factors of Tigo's product such as deep market knowledge, successful distribution network, effective marketing tactics, and collaboration with an aligned bank partner. The case study can be downloaded in English and Spanish.
3. Mobile payments in the Philippines: Future Opportunities for Growth
The Bill & Melinda Gates Foundation launched a study with Bankable Frontier Associates to understand the demand for domestic payment services in the Philippines and to identify potential opportunities and unmet needs for MFS providers to target. The study found the Philippines is an active and mature payment market, with a myriad of payment providers, including payment centres, banks and pawn shops to choose from. You can download the full report from the BFA website.
4. IADB and MMU launched a Spanish language blog on mobile financial services
The (IDB) Inter-American Development Bank TEC-IN programme in partnership with MMU launched in August a Spanish language blog aimed at informing and educating audiences in the Latin-American region about the potential of new technologies for financial inclusion.
5. New guidance from FATF on AML/CFT and financial inclusion
The Financial Action Task Force (FATF) released a guidance paper on anti-money laundering and terrorist financing measures (AML/CFT) and financial inclusion. This paper was written to highlight the flexibility that the FATF standards permit under a risk-based approach and to illustrate how this flexibility can create more enabling environments for financial inclusion. A supplement to this new guidance paper from FATF is its Report on Money Laundering Using New Payment Methods, which was published in 2010. For a comprehensive analysis of the nexus between the FATF Standards, AML/CFT policies, and mobile money, see also the World Bank report Protecting Mobile Money against Financial Crimes: Global Policy Challenges and Solutions.
6. Risk-sharing effects of Mobile Money
In a recent paper, Tavneet Suri from MIT and Bill Jack from Georgetown explored the issue of risk-sharing focusing on customers using M-PESA by comparing changes in consumption in response to shocks across M-PESA users and non-users by analysing data from a large household panel survey in Kenya that was designed and collected between 2008 and 2010. They found convincing evidence that M-PESA has had a significant impact on the ability of households to spread risk, and attribute this to the associated reduction in transaction costs. The results showed that households which do not use mobile money suffered a 7% drop in consumption when hit by a negative income shock. You can download a full version of the report from the MMU document library.
7. GSMA NFC & Mobile Money Summit 2012
The new GSMA NFC & Mobile Money Summit will take place on October 22-25, 2012 at the Milano Congressi in Milan. With the growing industry momentum behind Near Field Communications (NFC) and the increased adoption of this technology by ecosystem players around the world, the GSMA has expanded the scope of its established Mobile Money Summit event to more prominently showcase NFC and its many applications.
Back
As we start the new year, we are highlighting some of the major events and articles from the MMU blog during ...

Read more

As we start the new year, we are highlighting some of the major events and articles from the MMU blog during ...

Read more

As we start the new year, we are highlighting some of the major events and articles from the MMU blog during ...

Read more

As we start the new year, we are highlighting some of the major events and articles from the MMU blog during ...

Read more

As we start the new year, we are highlighting some of the major events and articles from the MMU blog during ...

Read more
As we start the new year, we are highlighting some of the major events and articles from the MMU blog during ...

Read more

As we start the new year, we are highlighting some of the major events and articles from the MMU blog during ...

Read more

As we start the new year, we are highlighting some of the major events and articles from the MMU blog during ...

Read more

As we start the new year, we are highlighting some of the major events and articles from the MMU blog during ...

Read more

As we start the new year, we are highlighting some of the major events and articles from the MMU blog during ...

Read more