Victoria Clause
mAgri Manager
Victoria is a Manager on the GSMA mAgri Programme and is based in the GSMA's Nairobi office. Victoria provides consulting support to mobile agriculture deployments in Africa and South Asia. Most recently she has worked with Airtel Kenya providing support on service design, marketing, partnerships and commercialisation. Victoria also manages the Research and Service Design work stream under the new mAgri Challenge Fund launched in 2014.
Before joining the GSMA, Victoria worked at the Commonwealth Telecommunications Organisation as Programme Officer organising ICT training programmes in Africa, the Pacific, Asia and the Caribbean. She has also previously worked in international TV distribution. Victoria is originally from Kenya and has an MA in Social Anthropology from Edinburgh University.

Natalia Pshenichnaya
Programme Director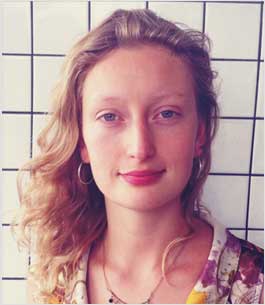 Natalia is the mAgri Programme Director and is currently based in the London office. She manages the insights and research workstream for the mAgri team, and the monitoring and evaluation process across GSMA-funded mobile agriculture projects. She is also responsible for the overall set up and management of mFarmer Fund. Prior to this role Natalia was providing technical assistance to GSMA-funded mobile agriculture projects.
Before joining the GSMA, Natalia worked for mobile network operator MegaFon, specialising in VAS marketing and product development.
Natalia is originally from Russia and holds an MBA degree from the University of Oxford and an MA in Economics from St. Petersburg State University.

Amol Jadhav
Project Manager for the mFarmer Initiative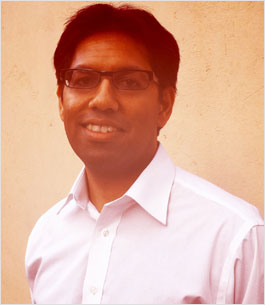 Amol is a Project Manager for the mFarmer Initiative. In this role he is responsible for supporting mFarmer projects across Sub-Saharan Africa with strategy advice around commercialisation, service design, business development and marketing.
Amol is originally from Houston, TX and earned his MBA from the Rotterdam School of Management, Erasmus University where he focused his studies on entrepreneurship and new venture incubation at the BoP. Prior to that he served as a Micro Financing and Small Business Development Advisor with VSO in Uganda. Earlier in his career Amol held various Marketing and Business Development roles in the enterprise software industry.

Mohammad Ashrafuzzaman
mAgri Technical Programme Consultant
Ashraf is the mAgri Technical Programme Consultant, specialising in rural VAS design and development and working horizontally across all mAgri projects. Before joining mAgri, Ashraf was carrying out his new media consultancy for different international and local organisations in Bangladesh. Before that, Ashraf was the Head of Interactive for BBC Media Action, working on multiple 'Media for development' projects including the award-winning mEducation project BBC Janala.
Before joining the BBC World Service Trust, Ashraf was responsible for the day-to-day operations of Grameenphone's (Telenor Bangladesh) mobile VAS team. He's also worked in marketing and sales coordination for handset manufacturers Nokia and Sony Ericsson.
Ashraf graduated from the Institute of Business Administration from Jahangirnagar University, Bangladesh.
Tegan Palmer
mAgri Business Intelligence Manager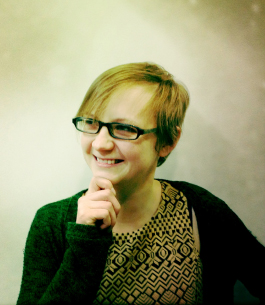 Tegan is the mAgri Business Intelligence Manager. She is responsible for producing insights and recommendations based on the analysis of quantitative and qualitative data available from mFarmer funded projects. Tegan drives the process of sharing the insights with the implementation teams and a wider mobile agriculture industry. She also contributes to the industry research and manages the mAgri deployment tracker.
Tegan specialises in research, statistics and data management and is passionate about behaviour change and education. Tegan first joined the GSMA in February 2013 when she worked as an intern with the MDI team. She has previously worked as a teacher in France and Taiwan. Tegan holds an MEd in Psychology of Education from the University of Bristol, where she also worked as a Research Assistant, and a BA in Philosophy from the University of Warwick.
Emma Nielsen
mAgri Project Manager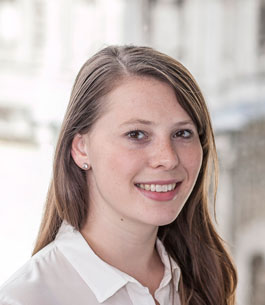 Emma Nielsen has joined the mAgri team as the Project Manager and is based in the GSMA London Office. She is responsible for driving project management for the overall programme including managing the programme reporting, budgets and communications. Emma previously worked on the GSMA Personal Data team as an Associate Project Manager specialising in the UK Identity pilot project and Accelerator programme to deliver Identity products in pilot to operators globally.
Prior to this, Emma was the Event Coordinator at the Renewable Energy Association managing small to large events for the UK renewable energy industry. She spent 3 months volunteering in Namibia teaching small businesses IT and Business Skills for the Bicycle Empowerment Network, Namibia. Emma is originally from Australia and holds a Bachelor of Commerce majoring in Accounting, Economic Strategy and Business Management from University of New South Wales, Australia.
Nicole Darabian
mAgri Project Manager
Nicole joined the mAgri team in April 2015. She supports the Programme Director in driving the programme to meet its objectives and ensuring success of all workstreams. She is also responsible for the organisation and planning of the mAgri Working Groups.
Prior to GSMA, Nicole worked in New York and Montreal leading Partnerships and Marketing at a start-up specialised in the development of mobile games raising awareness about global challenges. Nicole's interdisciplinary background also includes experience in the hospitality industry where she worked in Paris and Montreal. Nicole holds a Bachelor of Arts from McGill University in International Development Studies and Management. Originally from Lisbon and Paris, Nicole is fluent in 3 languages and has lived across 5 countries worldwide.
Daniele Tricarico
mAgri Market Insights Manager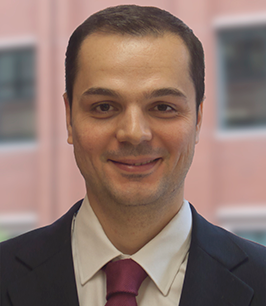 Daniele is the mAgri Market Insights Manager. He is responsible for researching around service design, technology, service delivery and business models in the agriculture VAS, MFS and M2M value chains. Daniele conducts analysis on best practices and business trends and develops toolkits for industry practitioners including case studies and reports.
Prior to joining the GSMA, Daniele was a senior telecoms analyst at Pyramid Research, focusing on operator strategies in emerging markets, and specialising in VAS and over-the-top services. Earlier in his career, he was an analyst at Informa Telecoms & Media.
Daniele holds an MSc in new media and information systems from the London School of Economics and an MA from the University of Bologna.