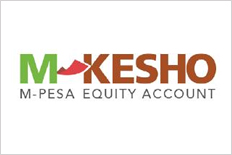 M-KESHO is a financial service linked to Safaricom's M-PESA in Kenya. An M-KESHO savings account lets customers manage their money between an M-PESA account and an account based in Equity Bank via their phone.  Like M-PESA accounts, M-KESHO accounts have no set-up fees, minimum balances or monthly charges. But unlike M-PESA, M-KESHO accounts pay interest, have no balance limits and offer emergency credit and insurance facilities.
Below are useful resources for researching this topic.
1. WHAT IS M-KESHO?
Author: Ignacio Mas, The Bill and Melinda Gates Foundation
Ignacio Mas explains how M-KESHO offers a broader range of financial services seamlessly on the biggest mobile money platform in the world.
2. HOW DO SAFARICOM AND EQUITY BANK VIEW M-KESHO AND THEIR PARTNERSHIP?
What is M-KESHO and how does it work?
Author: GSMA
Waceke Mbugua from Safaricom and John Staley from Equity Bank explain what M-Kesho is, how customers can open an account, and what the KYC regulations are for M-Kesho.
The M-Kesho Story So Far and Way Forward
Author: GSMA
In this video, you'll hear how customers responded to M-Kesho and what the service's goals are.
Equity Bank and Safaricom Before M-Kesho
Author: GSMA
Learn more about Equity Bank, how it views M-PESA, how Safaricom worked with banks in the past and hear some questions from the Working Group's audience.
Developing M-KESHO
Author: GSMA
Learn more about the negotiations to create M-Kesho, and how M-Kesho is positioned.
3. OTHER RESOURCES
M-KESHO Official Website
You'll find more information by visiting Equity Bank's M-Kesho resource centre which includes information on its features, benefits and tariffs.
Related BLOG POSTS
Mobile Money for the Unbanked

Today, GSMA has released a new infographic on how mobile money has contributed to the digitisation of Kenya's retail payments systems, fostering financial inclusion and the growth of the mobile ecosystem in the country. This infographic builds on a previous ...

Mobile Money for the Unbanked

"Are banks dead?" asked Gavin Krugel at this year's Mobile Money Summit. Variations of this question been posed by provocateurs in the mobile money world for years. Is it possible that mobile money services will solve so many of its users' financial ch...

Mobile Money for the Unbanked

The following is a guest post we're pleased to share by Ignacio Mas, Deputy Director in the Financial Services for the Poor program at the Bill & Melinda Gates Foundation. A financial inclusion holy alliance in Kenya: Equity Bank accounts riding on M-...