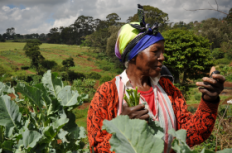 Microinsurance aims to protect the assets of low-income individuals and families from natural disasters, illness, death, accidents, crop failure. With the advent of mobile money, microinsurers are being forced to develop new and affordable products.
The platform can be used to reduce delivery costs, for example, mobile money can let customers enrol and make premium payments remotely, saving both time and money. It also lets operators and practitioners respond to growth, competition and regulation.
In this section you'll find articles, blog posts and other useful resources for researching this topic.
1. WHAT IS MICROINSURANCE?
Protecting the poor: A microinsurance compendium
Author : Craig Churchill, International Labour Organization
Essential reading for insurance professionals, practitioners and anyone involved with offering insurance to low-income people. This volume discusses microinsurance in detail, covering product design, marketing, premium collection and governance.
2. HOW CAN MICROINSURANCE PRODUCTS RIDE ON THE RAILS OF THE MOBILE MONEY PLATFORM?
Kilimo Salama
Author : Syngenta Foundation
Kilimo Salama ("Safe Agriculture") is an insurance for Kenyan farmers so they can insure their farm against drought or excess rain. The project is a partnership between Syngenta Foundation for Sustainable Agriculture, UAP Insurance, and Safaricom.
3. OTHER RESOURCES
Technology for Microinsurance Scoping Study
Author : Eric Gerelle and Michiel Berende, International Labour Organization
CGAP Working Group on Microinsurance (WGMI) and the Microinsurance Innovation Facility compiled an inventory of information technologies that are applicable in offering insurance services to low-income households.
Related BLOG POSTS
Mobile Money

In an article published last month, we discussed what people use mobile money for and which products were most popular. Today, I will try to answer the following question: what are the key factors currently driving success in mobile insurance? In this ye...

Mobile Money

Both for commercial reasons and also to achieve greater financial inclusion, mobile money providers would like to see subscribers maintain balances in their mobile wallets. Storing funds electronically rather than immediately withdrawing the full amount in cas...

Mobile Money

Insurance is a complicated product but one where mobile distribution methods hold some promise. MMU's latest paper on mobile microinsurance tries to lay out some of the options and complexities.  The obvious question becomes: What works and what doesn't? ...

Mobile Money

One of the most important reasons that people use financial services is to manage risk. Insurance, in particular, is a useful way for households to protect themselves from negative financial shocks and other adverse events. Unfortunately, although a range of i...

Mobile Money

Poor people in developing countries live and work in risky environments, vulnerable to illness, accidental death and disability, loss of property due to theft or fire, agricultural losses, and natural and man-made disasters.  As a result, the mobile financial...

Mobile Money

As the global population continues to grow – it is expected to reach more than 9 billion by 2050.  It will require a 70% increase in food production above current levels. Most of this increased yield will have to be achieved in less developed countries (LDC...

Mobile Money

Mobile phones have been pushing the boundaries of what's possible in developing countries for quite some time. From remote villages, farmers can access real time crop prices and new mothers can receive neonatal advice over SMS. Since 2009, Vodacom M-PESA and...

Mobile Money

We've written previously in our blog about the intersection of mobile money and Microfinance and about innovative microfinance products riding on the rails of mobile money.  Last week, Nathan Wyeth, Project Director of FrontlineSMS:Credit, visited our offic...

Mobile Money

Informal networks in developing countries provide an important means by which individuals and households share risk. However, this coverage is not always 100% comprehensive. Economists find that one of the reasons why this happens is transaction costs. Literal...

Mobile Money

In the past, we have discussed the potential of new delivery channels to help bring insurance products to the BOP.  MNOs have large physical and virtual networks with the potential to reach significant numbers of clients at low cost. On the contrary, insuranc...

Mobile Money

In light of the recent publication of "Poor Economics", the new book by Abhijit V. Banerjee and Esther Duflo, MMU caught up with Dr. Duflo to discuss some relevant themes to help our readers understand the broader impact of mobile financial services in the...

Mobile Money

In light of the recent publication of "Poor Economics", the new book by Abhijit V. Banerjee and Esther Duflo, MMU caught up with Dr. Duflo to discuss some relevant themes to help our readers understand the broader impact of mobile financial services in the...

Mobile Money

MTN Ghana, Hollard Insurance, MicroEnsure, and MFS Africa have launched today an innovative mobile money insurance product called "mi-Life" We have written previously how insurance designed to serve low-income clients is an effective tool in poverty al...

Mobile Money

Juliet Agutu, a domestic worker in Nairobi recently delivered her first child at Pumwani, the country's largest maternal hospital.  Like many mothers-to-be in the developing world, Juliet was worried about not having the appropriate medical facilities or th...

Mobile Money

Matu Onyango is a farmer in the region of Nanyuki, 250 km north of Nairobi.  His family's welfare depends solely on the income derived from maize crops. During the last drought that afflicted the region, not only did his crop suffer, but one of his four chi...