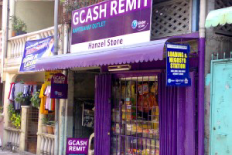 International money transfers are vital to emerging market economies. The World Bank estimates that $374 billion US will be emitted by 2012, with only foreign direct investments contributing more to developing markets.
So remittances will be key to mobile money services of the future.  Using the existing mobile wallets used by operators, financial institutions and third parties, there's an opportunity to reduce the cost of cross border remittances and increase the amount available in the receiving economy. Also, by providing funds directly to the mobile wallet, consumers have immediate access.
Finally, operators using mobile wallets as the direct connection to the consumers bring significant value to the new remittance system. A successful commercial model is possible with healthy margins that can increase the profits of a mobile money platform.
In this section you'll find articles, blog posts and other resources that you might find useful when researching this topic.
1. HOW DOES MOBILE MONEY TRANSFER FIT INTO THE BROADER MOBILE MONEY ECOSYSTEM?
2. OTHER RESOURCES
Migration and Remittances Fact Book 2011
Author : The World Bank
This is a snapshot of migration and remittances for all countries, regions and income groups of the world, gathered  from various sources.
Related BLOG POSTS
Mobile Money

This blog post was co-written with Gunnar Camner. In May, my colleague Jennifer Frydrych wrote about 'The rise of mobile wallet-to-wallet cross-border remittance services', highlighting MNOs' strategies to broaden their financial services offerings. ...

Mobile Money

In this blog post I will discuss new MNO wallet-to-wallet international remittance services that have launched over the past few months. Until recently in the mobile money industry we have seen a number of MNOs partnering with traditional MTOs (money transfer ...

Mobile Money

A few weeks ago at GSMA 2013 NFC and Mobile Money Summit, MMU invited Marius Dano from Bics, Gregg Marshall from Western Union, Eric Barbier from TransferTo, Jerry Ejikeme from Sochitel and Daniel Aranda from Ripple Labs to discuss innovations and new business...

Mobile Money

This week Belgacom ICS and RBS announced that they have signed a memorandum of understanding for the facilitation of foreign currency exchange for mobile remittances. The MOU increases the flexibility in the Homesend international remittance product offered by...