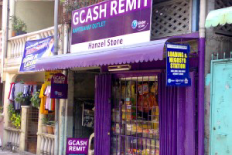 International money transfers are vital to emerging market economies. The World Bank estimates that $374 billion US will be emitted by 2012, with only foreign direct investments contributing more to developing markets.
So remittances will be key to mobile money services of the future.  Using the existing mobile wallets used by operators, financial institutions and third parties, there's an opportunity to reduce the cost of cross border remittances and increase the amount available in the receiving economy. Also, by providing funds directly to the mobile wallet, consumers have immediate access.
Finally, operators using mobile wallets as the direct connection to the consumers bring significant value to the new remittance system. A successful commercial model is possible with healthy margins that can increase the profits of a mobile money platform.
In this section you'll find articles, blog posts and other resources that you might find useful when researching this topic.
1. HOW DOES MOBILE MONEY TRANSFER FIT INTO THE BROADER MOBILE MONEY ECOSYSTEM?
2. OTHER RESOURCES
Migration and Remittances Fact Book 2011
Author : The World Bank
This is a snapshot of migration and remittances for all countries, regions and income groups of the world, gathered  from various sources.
Related BLOG POSTS
This case study explores how the market context in each country influenced the rationale for A2A ...

Read more

This paper focuses on how regulators can effectively safeguard customer funds when a nonbank issues mobile ...

Read more

This publication traces the different stages of the mobile money regulation in Paraguay, from its inception ...

Read more

Although mobile money services have extended further into rural areas than more traditional financial ...

Read more

This case study highlights the success of the school registration fees payment initiative in Côte ...

Read more
Account-to-account (A2A) interoperability between mobile money services is now real, with at least five ...

Read more

Allowing both banks and nonbanks to issue mobile money is fostering financial inclusion. Like all financial ...

Read more

This blog post was co-written by Arunjay Katakam and Ben Lyon, a board member of Kopo Kopo. The opportunity ...

Read more

Smartphones will play an increasingly important role in the next generation of digital financial inclusion. ...

Read more

It has been a busy year for the GSMA Mobile Money programme, and we're pleased to share some of our key ...

Read more