Tim Hayward
Interim Director of GSMA mWomen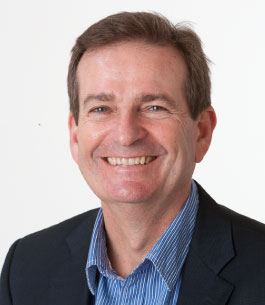 Tim is the Acting Head of Mobile for Development for GSMA. Prior to this Tim was the Senior Director for Operations for Mobile for Development. In previous roles in GSMA Tim has managed the mIdentity Programme and was responsible for the migration of the WAC (Wholesale Application Community) into GSMA and for setting up of the organisation to support it. Tim worked for a major mobile operator for 8 years and has over 25 years' experience as a Programme Director, manager and consultant across the Telecoms, Finance, Defence and Government sectors, including many years of international experience.
Dominica Lindsey
Senior Manager of Research Strategy and Evaluation, GSMA mWomen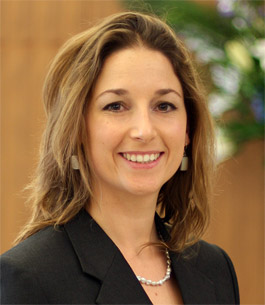 Dominica joined the GSMA mWomen Programme in 2012 as Senior Manager of Research Strategy and Evaluation. She has performed research, strategy development and project management for a variety of corporate and non-profit organisations.
Most recently she was an independent consultant to the COO of VisionFund International, a microfinance subsidiary of World Vision. Prior to this, Dominica spent five years as a management consultant at The Boston Consulting Group, working with a variety of clients across the charity, healthcare, financial, media, consumer goods and energy sectors. She has also conducted research for WWF Cameroon, led a social research project in Western Java and supported a microfinance charity operating in India and Nepal.
Dominica graduated from Oxford University with a BA in Geography and an MSc in Environmental Change and Management.
Max Cuvellier
Senior Commercial Programme Manager, GSMA mWomen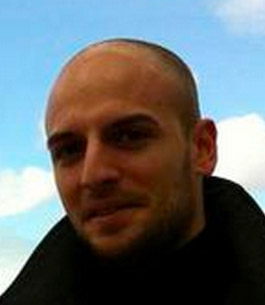 Max is a Senior Commercial Programme Manager for the GSMA mWomen Programme, providing technical advisory and overseeing grants to operators and development partners.
Before joining the GSMA, Max worked for the Orange Group's Technocentre for Emerging Markets, first as a Project Manager on Customer Base Management-related topics based in Amman, Jordan, then as the team's Business Development/Strategic Marketing Manager in Paris, in charge of identifying opportunities for new innovative products and services for the Group's 20+ AMEA affiliates. He has previous experience with Altai Consulting where he was a Telecom Strategy Consultant, contributing to projects for Roshan (Afghanistan) and Asiacell (Iraq). His first work experience was with Apple as part of the EMEA Product Marketing Team in London.
Max holds a Master's Degree in Management from HEC School of Management (Paris, France) and in International Management from ESADE Business School (Barcelona, Spain).
Mahesh Nayak
Commercial Project Manager, GSMA mWomen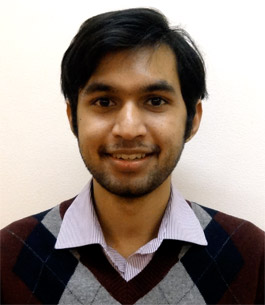 Mahesh is a Commercial Project Manager at the GSMA mWomen Programme, supporting the team's efforts to stimulate action among operators and other ecosystem partners in developing world markets. Prior to joining the programme, he was with 4C Associates, a boutique management consultancy providing cost transformation advice to large private and public sector clients in the UK and in Europe. He has previous experience of working at an Angel Investment firm and a management consultancy providing strategic and operational support to Microfinance Institutions.
Mahesh pursued a Masters in Management degree at London Business School and a Bachelor's degree in Statistics from University of Delhi.
Elisa Minischetti
Programme Coordinator, GSMA mWomen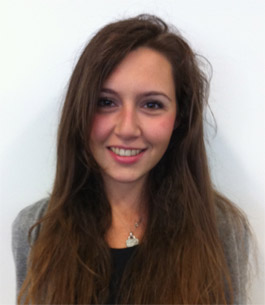 Elisa is the GSMA mWomen Programme Coordinator. Before joining the GSMA, Elisa worked as an intern at the social enterprise WomenCraft in Ngara, Tanzania, where she contributed as Grant Manager and Budget Analyst. Prior to that, Elisa worked for Europe Direct, Forli', Italy, as a European Trainer and covered roles at the Italian Consulate and at a shipping firm in Germany.
Elisa holds a Master's Degree from the Johns Hopkins University's School of Advanced International Studies in International Economics and Conflict Management. This degree was a complement to her MA in International Security and Politics from University of Bologna and BA in Political Science and International Relations from University of Siena.
Catherine Highet
Pacific Manager, GSMA mWomen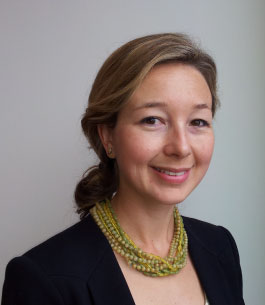 Catherine is the Pacific Manager at the GSMA mWomen programme, focussing on building a healthy M4D ecosystem among MNOs, NGOs and other partners in this region. Prior to joining GSMA, she managed IREX's Social Media |Social Action program, connecting NGOs with technology resources across the Middle East. She has also worked with Palestinian M4D company Souktel, using mobile to connect aid agencies with their beneficiary communities in East Africa, the Pacific and the Middle East. Catherine has previous experience in mobile financial services, having spent two years working on a cross cultural microfinance initiative in Jerusalem.
Catherine holds a bachelor's degree in political science from the University of Canterbury, New Zealand.
Priya Bhandari
Commercial Programme Manager, GSMA mWomen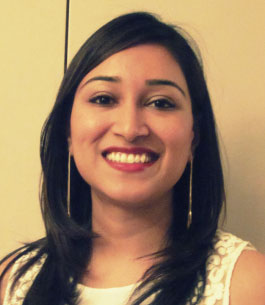 Priya is a Commercial Programme Manager for the GSMA mWomen Programme, providing assistance and overseeing grants to operators and development partners.
Prior to this, she worked as a salesperson for Goldman Sachs and BP in their energy derivatives businesses for 6 and 3 years respectively. Her clients included transportation companies, utilities and industrials from across Europe and she advised them on their hedging strategies and provided them with solutions to manage their risks. Most recently, she did an internship at Dalberg, a strategy consultancy focusing on the development sector. During this time, she worked with a social enterprise in India to define their expansion strategy and secure a grant for this purpose.
Priya has an MBA from INSEAD and a BA in Social & Political Sciences from Cambridge University.
Salima Fazal Karim
Commercial Programme Manager, GSMA mWomen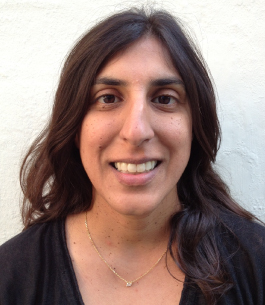 Salima is a Commercial Programme Manager for the GSMA mWomen Programme, providing assistance and overseeing grants to operators and development partners.
Salima has a decade of experience with various mobile operators in Africa, Afghanistan and France. Her work has largely involved VAS design, development and management for operators including Millicom, Roshan, France Telecom R&D (now Orange Labs) and East Africa Telecom.
She holds a masters in engineering from the University of Toronto and an MBA from the Collège des Ingénieurs.
Kristen Roggemann
Strategic Partnerships Manager, GSMA mWomen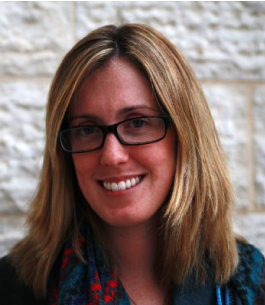 Kristen is the Strategic Partnerships Manager for GSMA mWomen. Before joining GSMA, Kristen held business development and advisory positions within a variety of international development organizations, most recently as an Innovation Specialist for USAID'S Grand Challenges for Development initiative. Prior to working for USAID, Kristen was the Director of Business Development at Souktel, Inc. in Palestine and a consultant for The Bridgespan Group in New York.
Kristen has extensive field experience in the Middle East and Africa working on development and humanitarian relief projects, including a Fulbright Scholarship to study women's literacy in Morocco. Kristen has a BA from Columbia University and a Ed.M in International Education Policy from the Harvard Graduate School of Education
Shireen Santosham
Senior Insights Manager, GSMA mWomen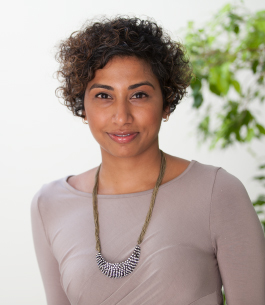 Shireen Santosham joined the GSMA mWomen Programme in 2013 as the Senior Insights Manager where she oversees the knowledge publication, partnership, and marketing strategy.
Prior to joining the programme, she was a strategy consultant at McKinsey and Company where advised multilateral international development institutions, governments, and corporations on strategy, operations, and organizational design. While there, she also helped found the McKinsey Center for Government.
Previously, she worked in impact investing while at Vulcan Capital and served as a technical consultant to a variety of organizations including the Government of Liberia where she advised on rural development policy, Save the Children in Bolivia where she worked on health impact evaluations, and with the conservation organization Oceana where she managed a multi-country market entry feasibility study.
Shireen holds a M.B.A. from Harvard Business School and an M.P.A in International Development from Harvard Kennedy School.