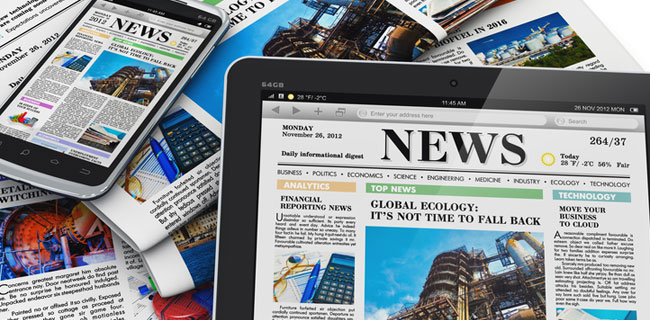 Mobile World Congress 2014 is just around the corner…..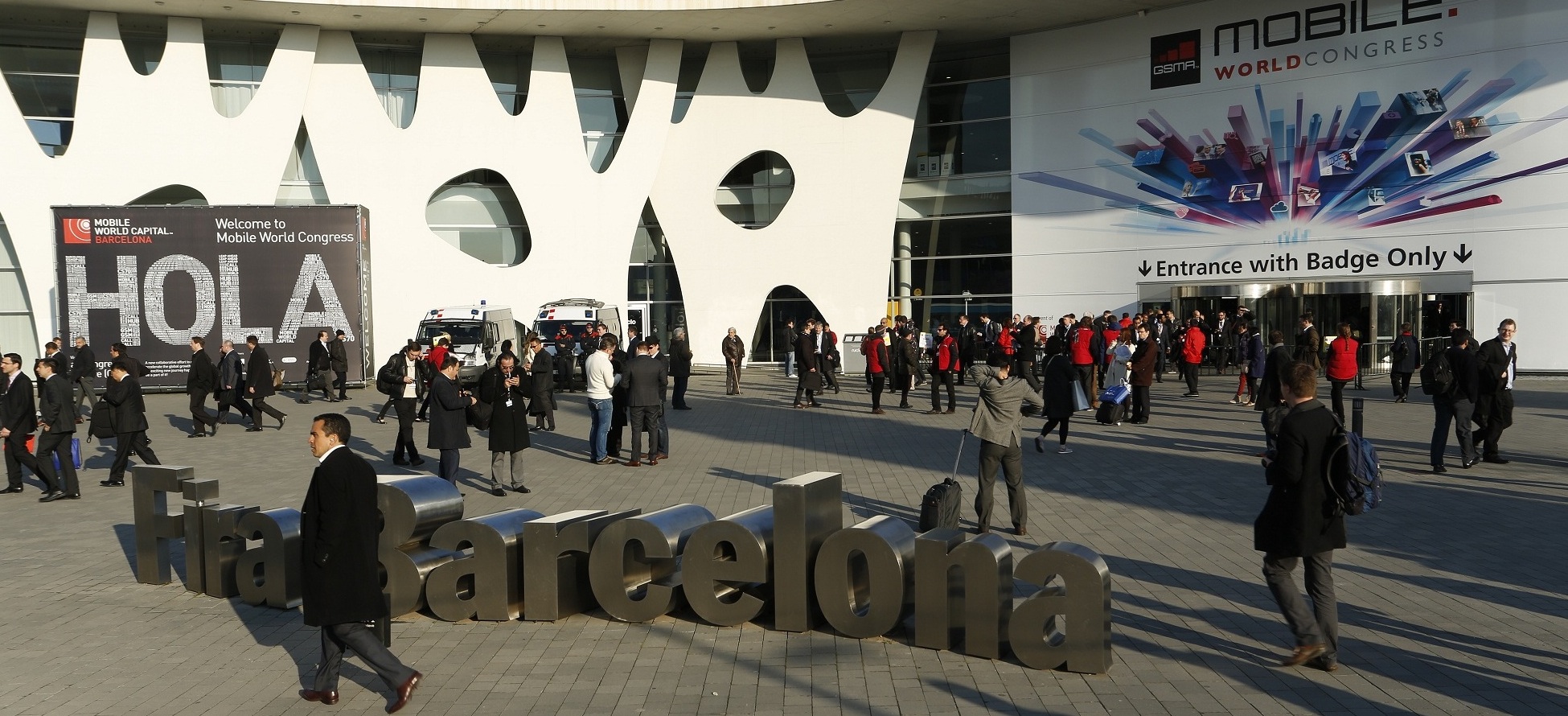 Mobile World Congress 2014 is just around the corner and everyone is gearing up for the show. If you're new to the event, you may be wondering how you should prepare for it.
Well, don't just take our word for it – in addition to the official tips on the Mobile World Congress website, here's advice gathered from our audiences across our social media channels, many of whom are Mobile World Congress veterans.We hope you find this information useful and we wish you much success at the event!
Getting Started
The physical address of Fira Gran Via is: Av. Joan Carles I, 64, 08908 L'Hospitalet de Llobregat, Barcelona. All halls at Fira Gran Via are under one roof, so attendees will be unaffected by February's changing weather.
Firstly, make sure you download the GSMA App with full event info on Mobile World Congress, and utilise My MWC, the event portal for attendees – it's the perfect tool to help you plan your schedule and keep up to speed with all the event information
The event can be quite intense, so plan as much as possible beforehand. Seek out the exhibitors and industry professionals that are going to be at MWC14 before you travel and try to make contact in advance to arrange meetings.
If you are able, pick up your pass from the airport collection points or Fira Gran Via before the show officially begins, then you can take the Fast Track on Monday morning! And then each day, to avoid unnecessary delays entering the venue, always remember your badge and ID. Opening hours and much more information are on the MWC14 website. Once again, as part of the NFC Experience, you can utilise an NFC-enabled badge for simplified venue access as well as many other services.
Keep an eye on the event social media streams across all channels to make sure you're up to date with all the latest activity, news and announcements – the hashtag for this year's event is #MWC14 – more details on our different social media channels can be found at here
Plan what is interesting for your business or your individual interests and try to arrange meetings before you arrive, but leave 10% of your day for discovering new ideas and trends. To ensure that meeting transitions are as smooth as possible at Mobile World Congress, study event floor plans and Barcelona maps carefully before you get there.  Arrive early so that you can get your bearings and confirm exactly where you are going for each appointment on your schedule. See event hours here.
Be proactive. Identify important business contacts and set up meetings in advance. Familiarise yourself with the Mobile World Congress website to pick up important event information. The GSMA app gives you fast access to this information while on the go. Use social networks to find and connect with people, find out about parties and events around MWC.
Networking is key! Have an elevator pitch rehearsed in advance so that you are comfortable describing your business, the services or products you provide and why people should take note. You may well have only 30 seconds to make an impression, so ensure that you are able to clearly articulate your point. Engage your listener further by asking them questions about their business, take an interest.
The official language in Barcelona is Catalan, though English and Spanish are widely spoken. All event communications and signage are in English.
There are many types of passes – some get you access to conference sessions and other benefits, so make sure you know what access your pass allows. You can also upgrade your pass if you decide you want to take advantage of some of the networking opportunities, or enjoy the keynote speeches and thought leadership conference – you can even upgrade on the fly using the GSMA App!
What else is new?
The team here at the GSMA have been working hard this year to create a wide range of different experiences at this year's Mobile World Congress. Here are just a flavour of some of them.
This year, there is the new mPowered Industries programme, comprising a range of vertical industry conferences and exhibits led by well-known and highly regarded industry domain leaders. mPowered Industries is at Fira Montjuïc in the heart of Barcelona's city centre.
The GSMA Connected City is back!! This year it is showcasing all new designs and technologies. A real world urban environment with mobile-connected products and services, the Connected City demonstrates how mobile technology is improving people's daily lives across automotive, education, health, homes, retail and other applications. Visit Hall 3 for a city break between your events.
The GSMA is introducing interactive NFC Tap-n-Go points to provide quick and easy access to event information and other downloadable material.  Attendees with NFC-enabled devices can go to one of the 61 NFC Tap-n-Go points located across Fira Gran Via to easily download event news, schedules, documents, presentations, videos and other information.
This year, attendees with iPhones will also be able to participate in the NFC Experience activities using an NFC-enabled case provided by Mobile World Congress Supporting Partner Incipio.
We've expanded the range of Mobile World Congress Featured Programmes including App Planet, Partner Events, the Forum Series, Professional Training sessions and the Power Hour. Visit www.mobileworldcongress.com/featured-programmes/ for more information and a full schedule.
GSMA Seminars are free and cover many topics and themes, make sure you search the website and the agenda for your topic or area of interest.
Dress for Success
Ensure that you bring a pair of comfortable shoes (or maybe two!) as the venue encompasses a very large area and you are likely to be on your feet for most of the day. Ladies, avoid those high heels! Carry some gel plasters with you to remedy those tired feet.
Make sure you carry one professional outfit for the show on the plane with you. If your luggage ends up in a different destination, you don't want to have to show up for that important meeting in a pair of jeans and a t-shirt. The typical business dress at MWC is business/professional, so keep this in mind.
Ensure that you bring a comfortable bag to carry all your necessary items. A backpack or rucksack to can be useful to keep your hands free throughout the show. Additionally, make sure it locks securely to avoid any mishaps.
Food and Refreshments
To maintain the level of energy needed for intense MWC schedules ensure that you eat well and drink lots of water.
This year there are eight networking Gardens at Fira Gran Via, and on Tuesday night you're invited to stop by any of the areas for complimentary food, drinks and musical entertainment.
There are many food outlets at the new venue. Make sure you map out the locations and some restaurants nearby as well. Booking services for restaurants are available and highly recommended for those important meetings. You'll also be able to use the GSMA App to find the best spots for food – the new SMART Food capability provides a searchable list of catering outlets by hall, cuisine and proximity, offers information on wait times and queues, identifies closest food outlets and maps routes to them, and allows attendees to order and pay for food in advance with credit card or PayPal and use express lanes codes for quick pickup.
Make sure that you have a high-energy breakfast each morning. Also carry some emergency snacks with you for when your schedule doesn't permit a sit-down lunch.
Be prepared to eat dinner late. Restaurants will be busy and most locals don't eat until around 10pm.
Make sure you take time out in your schedule to sit and rest. Otherwise you will be exhausted.
Travel
As an aside, try to plan time before/after the event to enjoy the beautiful city of Barcelona there are so many amazing galleries and sights to see.
Arrive in Barcelona before Sunday evening to avoid taxi and transportation queues. Arriving early will also allow you the opportunity to investigate the venue and see more of the city.
FREE TRANSPORT TICKET: This year a free transportation ticket, which is valid for the four event days (Monday – Thursday), will be distributed when attendees pick up their pass. Transport passes are valid for unlimited combined journeys using any means of transport within zone 1 (Barcelona city and Fira Gran Via), including metro, bus, and train.
For more information on how to get to the Fira Gran Via by Bus, FGC and METRO, click here.
If you need to travel outside of Fira Gran Via for meetings, there are expanded taxi/cab ranks outside of the main exits. These can get quite busy at peak times so remember to give yourself plenty of time. The GSMA App provides SMART Transport information, which delivers real-time information on queues and waiting times as well as listing transportation points by type and location, identifies closest points and maps routes to them and delivers real-time information on queues and wait times.
Carry a small card, or piece of paper, with your destinations written in Spanish and Catalan to show to cab drivers. And take one of your hotel's business cards with you, to make returning to your hotel even easier.
Take off your pass as soon as you exit the venue. Wearing the pass or carrying branded bags can make you more obvious to pickpockets. Always be aware of yourself and your personal belongings. Know where the nearest police station is as well as the incident report number: +34 900 77 2014
Essentials – Connectivity, Chargers, etc.
Recharge your devices every night and carry spare batteries with you. There would be nothing worse than being mobile-less at the world's biggest mobile event! Failing that, carry a spare battery or battery charger with you. This year there are 36 charging stations within Fira Gran Via, so this should help if you run out of juice completely.
There will be free public Wi-Fi connections again this year at the marked hotspot areas in Fira Gran Via to allow you to log on as needed.
Conversion power plugs are like gold bars on the show floor. Bring an extra one for your hotel… or two.
A small bottle of hand sanitiser will keep your hands fresh and ready for those numerous handshakes.
Bring twice as many business cards as you think you need or download the GSMA Mobile App and use its SMART Connect feature to share contact information via NFC technology. Save contacts as favourites in My MWC or save directly to your handset
Make sure that you have a pen, notepad and camera with you. Using an app like Evernote can help. Take as many notes and contact details as you feel you need. For larger chunks of text or exhibition displays a camera might be a faster, more detailed recording tool. Scan in your business cards as soon as you can so you don't lose important notes and info.
Some people find a recording device useful. You can always review your recordings when you retire each night and extract the key information and plan for the next day.
Download all the information you need prior to the event – the GSMA App, tools, and contact info for reminders, anything that will save you time, money and energy at the event.
There's a lot to see at Mobile World Congress with eight halls of cutting-edge mobile technology products while the evening brings plenty of opportunity to meet up with your peers and colleagues in the wonderful Barcelona nightlife. Make the most of your time at the show and enjoy yourself!
For more information on Mobile World Congress, go to www.mobileworldcongress.com and for more information on the GSMA, head over to www.gsma.com
Back