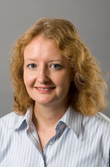 Natasha Jackson, Head of Content Policy, GSMA
Natasha is responsible for leading the GSMA's work on consumer protection, including the development and promotion of responsible self-regulatory approaches in the areas of privacy and online safety.
Natasha lead the development of GSMA's Mobile Alliance against Child Sexual Abuse Content as well as the global code of practice on mobile spam and educational toolkits for mobile operators outlining issues and good practice in the areas of mobile content services and child protection.
Before joining the GSMA, Natasha held international roles across fixed and mobile business in blue chip and start-up environments, including Cable & Wireless. She has over 15 years of experience in the telecoms industry, holds an economics degree and sits on the Board of the Family Online Safety Institute (FOSI).
 Pat Walshe, Director of Privacy – Public Policy, GSMA
Pat is responsible for the GSMA's work on privacy. Pat is currently working with GSMA members and other key stakeholders to establish dialogue and explore ways to shape—collaboratively and collectively—the way privacy is advanced, managed and protected across the mobile ecosystem.
Pat has more than 13 years of experience in data privacy and regulatory policy in the fixed, mobile and internet sectors. He has represented industry on a number of privacy matters with various regulatory and international public interest groups.
Pat has a degree in Social Anthropology and Development and holds privacy and information security qualifications. He has served on the International Standard Organisation's Privacy Steering Committee and is a member of the British Computer Society.

Yiannis Theodorou, Regulatory Policy Manager, GSMA
Yiannis is responsible for managing and supporting a number of public policy initiatives. He is currently focusing on GSMA's work on mobile privacy and has been leading the GSMA's research programme on mobile users' attitudes towards their privacy. Yiannis has been engaging with GSMA members and industry stakeholders at various public fora globally, promoting GSMA's self-regulatory initiatives. He has also developed toolkits for GSMA members outlining issues and good practice in areas such as prepaid SIM card registration.
Before joining the GSMA, Yiannis worked as a Strategy Associate at Ofcom, where he gained five years of experience in strategy and regulatory policy in the fixed, mobile, internet and TV sectors. Yiannis holds a post-graduate degree in management and a law degree.