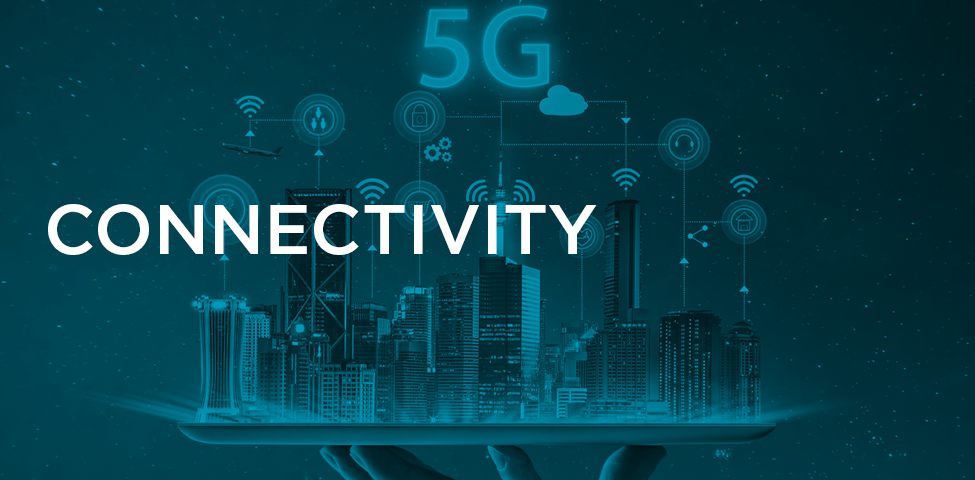 In our ever-more connected world, video content is now a staple in countless different areas. As gaming becomes more immersive, and with VR becoming more affordable and even mobile, more devices will naturally require faster broadband connections.

Major firms such as Samsung, NTT Docomo and Orange have been actively investigating and testing 5G technology, and the EU has created a 5G public-private partnership to shape the direction of next generation networks. The aim, according to the CEO of NTT Docomo, is a 100-times throughput over 4G.
Up to 1gbps download speeds will enable consistent high-quality mobile broadband experiences with unbroken internet access at home, in the office and on the move. The seamless combination of mobile connectivity between 4G, 5G, networked Wi-Fi and fixed broadband will enable delivery of constant high-quality mobile connection, making internet and the Cloud more accessible than ever. 5G will use a single unified standard to make life easier for consumers when travelling internationally, allowing the dream of ubiquitous computing to come to fruition. Mari-Noëlle Jego-Laveissière, Director of R&D for Orange, says that "customers must be able to get online anywhere".
There are two other important technology trends which will, when combined with 5G, deliver transformative customer benefits. Smarter platforms powered by AI, and increasingly machine learning, will use data collected from the IoT to enable improved decision-making and deliver higher quality products and services. In 2012 Swedish engineers demonstrated that computer programmes can already score 150 on an IQ test. AI will continue to get smarter, with a single computer chip expected to have an IQ of 10,000 by 2047 – far surpassing the maximum human IQ of 200.
Intelligent Connectivity will have significant positive impact for individuals, industries, society and the economy. The combination of these technologies will impact almost every aspect of our lives including entertainment, transportation, public services industry, environmental sustainability and, of course, web and cloud connectivity. Consumers will enjoy immersive, contextual experiences; society will use technology to tackle our world's biggest challenges; and industries will use technology to realise greater efficiency and productivity. Intelligent Connectivity will sit at the heart of new ecosystems and growth.
Contact us or learn more through our partner pages www.gsma.com/IoT and www.gsma.com/futurenetworks.


The IoT is already part of our everyday life. Alexa and Siri can answer our questions, our mobile phones can remind us of how many steps we need to take per day, and health bracelets can tell us if we need to drink more water.

Even household fittings like utility meters are increasingly connected. We are entering the era of hyper connectivity: the GSMA estimates that, by 2025, there will be 25 billion connected devices, with hyper connectivity enabled by enhanced and undisturbed mobile broadband. The number of connected devices communicating with one other will be virtually limitless.
Anything that may be connected will be connected. The IoT is scaling rapidly with more and more connected products and sensors providing essential data to improve device performance. Intelligent Connectivity refers to a powerful combination of flexible, capable 5G networks, smarter AI-powered distributed platforms, and cost-effective connectivity to billions of new mobile devices through the IoT. Intelligent Connectivity is underpinned by the hyper connectivity that will be delivered through 5G and the IoT, combined with artificial intelligence and big data.
Contact us or learn more through our partner pages www.gsma.com/IoT and www.gsma.com/futurenetworks.