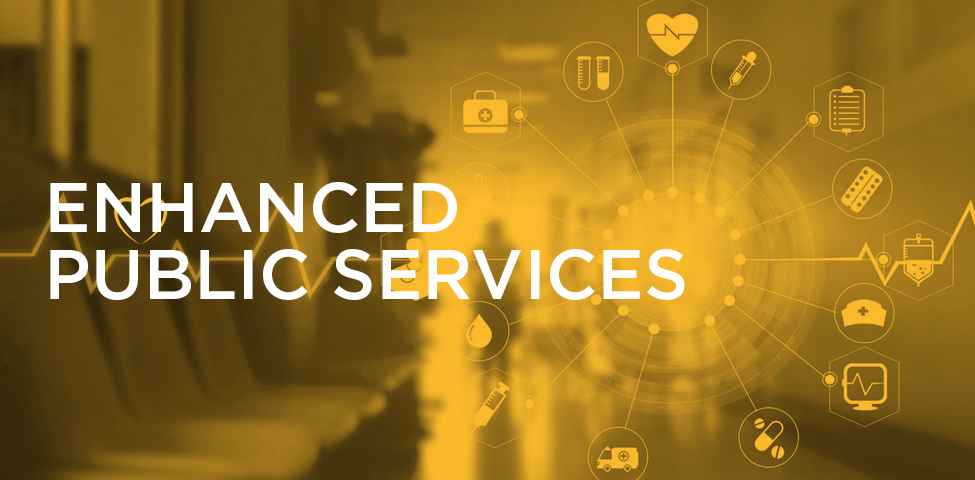 Mobile devices and wearables, which collect biometrics and provide tailored recommendations are already part of everyday life.

Patients can connect to a teledoctor, such as the Ping A Good Doctor service in China, and receive instant diagnoses and prescriptions for everyday illnesses. The IoT is enabling ever more remote medical and fitness diagnostics, making possible such innovations as connected thermometers, connected pacemakers and smart pill bottles to monitor intake of medicines. SocialEyes tablets, for instance, enables rural health workers to remotely manage eye conditions caused by diabetes, hypertension, and cardiovascular disease.
With the flexibility of mobile networks, AI-assisted health platforms can enable a range of advanced healthcare services: from proactive wellness monitoring, to higher-quality and more affordable community care for the elderly, often through remote treatment. Wearable devices and smart home fittings monitor key biometrics, which are then securely transmitted to remote health platforms, where real-time performance data will be analysed with personal medical profiles to determine current and future health. Mobile voice and video capabilities will enable relatives and carers to maintain day-to-day contact, as well as dispatch emergency assistance when required.
Contact us or learn more through our partner pages www.gsma.com/IoT and www.gsma.com/futurenetworks.


Intelligent connectivity provides law enforcement agencies with tremendous opportunities to transform how they tackle and prevent crime.

Real-time, high-definition mobile video cameras can enable remote assessment of crime scenes, while suspects can be identified through facial recognition, then digitally marked so they can be clearly identified and tracked on other cameras. Once a criminal is convicted, facial recognition, digital marking, and electronic tagging will ensure compliance with court-enforced curfews or limitations on travel. Big data and AI-assisted smart platforms will analyse crime data to predict future behavior, helping to improve targeting of crime prevention resources.
The proliferation of digital identity technologies will continue to improve online safety and reduce the impact of cyber-crime.  Police adoption of Cloud solutions will address data-storage problems, while enabling them to realise the potential of analytics tools such as machine learning software.
Contact us or learn more through our partner pages www.gsma.com/IoT and www.gsma.com/futurenetworks.