The GSMA is one of the most diverse companies you will ever come across: we care deeply about equality and inclusivity and aspire to be the best at it.
Your wellbeing and work/life balance is a priority for the organisation, so flexi-time and remote working is available to all staff. The success of the GSMA will continue to be shaped by colleagues from all walks of life, so we actively encourage applications from all demographics.
Find out more in our Diversity and Inclusion Action Plan for 2020 and beyond:
OneGSMA
OneGSMA is the GSMA's equality, diversity and inclusion employee-led forum.
This forum is sponsored by the Leadership Team, and draws its diverse membership from staff across the organisation (including contractors and temporary workers). Its role is to foster a truly inclusive culture at the GSMA by being a visibly representative body that anyone working at the GSMA will feel able to approach.
Using shared expertise and experience, OneGSMA is committed to:
Identifying problems and obstacles to progress;
Prioritising and proposing relevant actions; and
Monitoring the progress and effectiveness of those actions.








Our Mission
OneGSMA aims to maintain and promote a work environment that is representative of the rich diversity of our employees. OneGSMA achieves this through celebrating diversity globally, helping everyone understand what it means to be inclusive and ensuring that equality is at the heart of everything we do.
We take pride in having a diverse community and work environment. All staff are welcome to join our employee networks which form OneGSMA, including Women in Tech, Intersectional Feminist Network, and Menopause Support.
OneGSMA events enjoyed throughout our offices
Inclusive Language Guide 
Inclusive language is a form of communication that avoids using words, expressions or assumptions that would stereotype, demean or exclude people. As part of our Action Plan for 2020 and Beyond we've put together an inclusive language guide which aims to educate and empower all GSMA staff to use inclusive language confidently.
Please note the terms used in this guide reflect the diverse identities and experiences of British and American society, there might be alternative preferred terms in other regions which we look forward to capturing.
Be Well
The GSMA is committed to supporting the wellbeing of all staff. Through a set of comprehensive benefits, tools and initiatives, we aim to encourage a happy and healthy working environment.
We have identified six main pillars of wellbeing:
Feel Well – Look after your physical health.
Think Well – Look after your mental health.
Give Well – Give back to the wider community.
Save Well – Look after your financial assets.
Learn Well – Plan your career development for personal growth.
Live Well – Enjoy a good work-life balance.
Mental Health First Aiders
It's important to us that employees are supported in terms of mental health and wellbeing. Mental Health Awareness and Mental Health for Managers are courses that are made available to staff on a regular basis, to foster an environment in which supportive conversations about mental health are encouraged.
In 2019, more than 20 employees in London volunteered to become Mental Health First Aiders.
Wellbeing Rooms
We have Wellbeing Rooms in our Atlanta, Delhi, Brussels, London and Nairobi offices. These spaces are designed to support the emotional, spiritual and physical wellbeing of our staff.
Our Wellbeing Rooms can be used for the following purposes:
Prayer or personal reflection
Rest
Breastfeeding or expressing milk
Taking medication
Other health reasons
Halo Code
We are excited to announce that the GSMA has adopted The Halo Code, the UK's first Black hair code. No Black employee should have to change their natural or protective hairstyle in order to thrive at work. We hope that the Halo Code will move us one step closer to a world free from discrimination, where all Black members of our community have their identities fully recognised and celebrated. Our workplace champions the right of staff to embrace all Afro-hairstyles.
Fair Pay
We are committed to making sure that everyone is paid fairly in comparative roles and have the same opportunity for performance bonuses.  We use external data to benchmark all of our roles globally and we review every individual's position against the benchmark for their role on a twice-yearly basis to ensure there are no disparities. Here you will find the details of our latest Gender Pay Report that meets the UK Government's reporting requirements.
Gender Equality Commitments
The GSMA signed the Women's Empowerment Principles (WEPs) in 2019 as part of its commitment to promoting gender equality and the empowerment of women in the workplace, marketplace and community, and was awarded the 2020 G7 EU WEPs Award in the Best Network Category.
A recent WEPs case study outlines how the GSMA developed a successful equal pay implementation, forming part of our commitments to the principles of equal pay and fair recruitment practices.
Press Release Award Summary Case Study
Inclusive Employers
The GSMA is proud to be members of Inclusive Employers, a leading membership organisation for employers who are committed to prioritising inclusion and creating truly inclusive workplaces.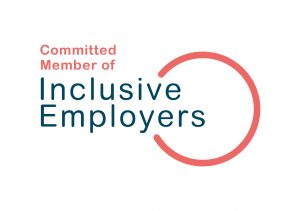 ---