The mobile industry is about more than driving economic growth – we are changing lives too.
Progressive leadership starts with recognising the global societal expectation to prioritise the welfare of people and our planet, in alignment with profit. Mobile business leaders are leading the way in addressing the consumer, investor and policymaker demands of acting ethically and transparently within the digital age.
'Champions for a Better Future' are industry leaders committed to sustainable and responsible business practices, to safeguarding consumer trust and reducing inequalities through digital inclusion. Our dedicated leaders are inspiring joint commitment and direct action; uniting private and public sectors, whilst improving the lives of billions of people.
Meet our Champions
Ammar Aker
CEO, Palestine Telecom Group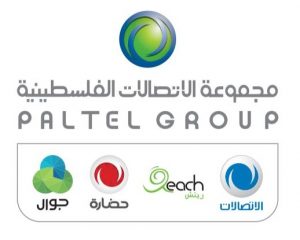 Palestine Telecom Group CEO and member of Paltel's Group's Board of Directors, Ammar Akar: "Sustainability is embedded in our business and sustainable development is the ability to meet the needs of today and the future generations through visionary leadership that manages resources and implement long-term goals. I am proud to be a part of a responsible and citizen-centric company, such as Paltel Group, that has played a critical role in enhancing sustainability by sharing information, resources, activities, and capabilities to address and achieve all 17 of the SDGs. We continue to bring together communities, passions, and technology to deliver value to the Palestinian society with ultimately making tomorrow a better place."
Overview
Throughout Palestinian Telecom's (Paltel) business strategy and policies, a strong emphasis is placed on humanitarian rights and creating stable and sustainable communities to create a better future for all.
Ammar Aker is the Palestine Telecom Group CEO and a member of Paltel Group's Board of Directors. Notably, Paltel Group is the second largest employer in Palestine (after the Government). He is passionate about empowering Palestinian youth through education evidenced in a programme called the Code for Palestine launched in the Gaza Strip and West Bank in 2015. Designed to utilise technology to offer young people greater educational opportunities, it offers young Palestinians the opportunity to learn code and entrepreneurial skills, with an emphasis on female and underprivileged students. The ultimate aim of the program is to create a thriving, sustainable technology sector in Palestine, and in the process boost employment and wages. This example highlights how Ammar Aker is creating a Better Future for all and is implementing responsible business leadership in alignment with the SDGs.
Mr. Aker is an active board member in many international, regional and local initiatives such as; Palestine for a New Beginning (PNB); The Palestine International Award for Excellence and Creativity and the Amideast Advisory Board in Palestine. He is also an active member of the Young Presidents' Organization (YPO) Palestine Branch and the Palestinian Businessmen Association (PBA).
Sigve Brekke
CEO and President, Telenor

Telenor CEO and President Sigve Brekke: "At Telenor we believe that our services can strengthen and empower societies, and help reduce inequalities. Making sure we use the power of mobile technology in the right way means human rights considerations are part of my daily job as CEO. From helping digitalise Myanmar, to dealing responsibly with authority requests, and handling and turning big data into big insights and into social impact, responsible business and reducing inequalities is an integral part of Telenor's business strategy."
Overview
Connecting people, business and societies have been Telenor's strategic priorities for more than 160 years. Telenor is committed to all UN Sustainable Development Goals but with a specific focus on goal #10 Reduced Inequalities. As CEO and President of Telenor, Sigve Brekke believes in making sure that customers are connected to what matters most in their everyday lives. For instance digital health services, delivered through mobile, providing better health solutions in both emerging and developed markets. In Asia alone, Telenor serves more than 165 million customers and aims to scale digital health services to provide a Better Future for all communities. To Sigve, sustainable services like this are more than good business. It's about empowering societies. Telenor's commitment to sustainability has been recognized by several, most recently in Forbes Magazine's 2018 "Change the world" list.
Thought Leadership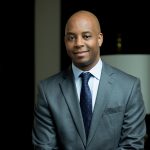 Stephen Chege
Chief Corporate Affairs Officer, Safaricom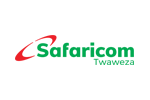 Safaricom, Chief Corporate Affairs Officer, Stephen Chege: "Safaricom exists to transform lives; that is our purpose. We believe that if we put purpose and people first, then profits will naturally follow, supported by a sustainable business model. We strive to do this every day by innovating around our customers' unique needs to deliver relevant products and services that are connecting people to people, to knowledge, and to opportunity. In doing so, we are confident that we can create the sustainable future we need for the shared prosperity of all."
Overview
Safaricom believes that the role of business extends far beyond making profit, to transforming the lives of the communities we operate in. This is why the company sees mobile telecommunications and its related products and services as a unique opportunity to contribute to sustainable livelihoods for people throughout Kenya. Steve Chege, Chief Corporate Affairs Officer at Safaricom, is responsible for the co-ordination of the company's sustainability agenda, and has been instrumental to ensuring that sustainability is integral to the day to day operations of Safaricom. To Steve, Quality education, SDG 4, is a very important goal for Kenya. Educating the youth with technology will empower them to be better citizens of the world. In fact, Safaricom, in collaboration with the Government and industry partners, is providing free connectivity to public schools so that students can have access to quality learning material, therefore reducing the inequalities (SDG 10) faced within the education system.
Mats Granyrd
Director General, GSMA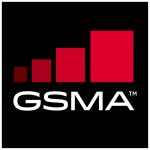 GSMA Director General Mats Granyrd: "The mobile industry is having an impact on all 17 of the SDGs, across both developed and developing markets. The ability to meet the ambitious targets of the SDGs requires visionary leadership, and I am honoured to be part of an industry putting the SDGs at the very top of its agenda. Sustainability is becoming an even more critical element of our business – as well as a business opportunity – and we must continually deliver value to society and respond to the many challenges facing our world."
Overview
Mats is a dedicated proponent of sustainability and led the mobile industry in becoming the first sector to broadly commit to the SDGs in 2016. He is now spearheading initiatives to amplify and accelerate the mobile industry's impact on all 17 of the SDGs, across both developed and developing markets. One such initiative is the Nordic CEOs for a Sustainable Future, a shared ambition from the CEOs of leading Nordic enterprises to speed up the realisation of the Sustainable Development Goals.
Mats is a member of the B-Team, and serves on the Broadband Commission, which is focused on leveraging ICT and broadband-based technologies for sustainable development. Within the Commission, he chairs the Working Group on Digital Gender Divide. Mats is also a Commissioner on the Business and Sustainable Business Commission, and a Member of the new United Nations Task Force on Digital Financing of the Sustainable Development Goals.
Thought Leadership
Closing the mobile gender gap
Measuring mobile's impact on sustainable development at UNGA
Eradicating one of the biggest killers of our time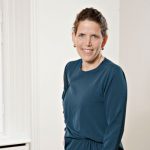 Rachel Samrén
Executive Vice-President, External Affairs, Millicom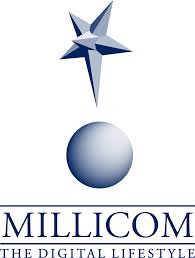 Executive Vice-President, External Affairs, Millicom, Rachel Samrén: "At Millicom, we recognise that the success of our business goes hand-in-hand with the long-term sustainable growth of our communities… and every time we look at how we can build a better digital future for people, Responsible Leadership is what guides our decision-making."
Overview
One of Rachel's core passions is harnessing the power of mobile to close the gender gap. She believes that operators have a unique opportunity and a responsibility to foster social and economic development in the societies where they operate. Rachel is a Champion for a Better Future as she has taken a leadership role on GSMA's Connected Women Commitment Initiative, which aims to reduce the gender gap in mobile internet and mobile money across low- and middle-income countries In fact, Millicom has committed all of its Tigo mobile operations in Latin America and Africa to this initiative, and with more country operations than any other mobile operator, this is evidence of Millicom's dedication to achieving gender equality.
Thought Leadership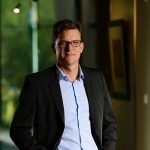 Rob Shuter
President and CEO, MTN Group

MTN Group, President and CEO, Rob Shuter: "MTN is passionate about the difference we can make in our communities… We aim to leave a legacy and transform lives…it is important for the company to be responsive to its stakeholders' needs, including working with local and national governments to address the socio-economic issues they face."
Overview
Mobile money services have become an essential, life-changing tool across Africa; providing millions of people access to safe and secure financial services but also to energy, health, education and employment opportunities. Rob Shuter, Group President and CEO of MTN is committed to accelerating the penetration of mobile services in Africa, aiming to have 60 million active mobile financial services customers by 2020, up from 25.8-million.
A recently announced venture between Orange Group and MTN Group, "Mowali" will make it possible to send money between mobile money accounts issued by any mobile money provider, increasing the usage of mobile money by consumers and merchants.
Partnerships such as this help accelerate the pace of development and overcome the scale, scope and complexity of the key challenge's society faces. They also ensure MTN continues to play a meaningful role in supporting the UN SDGs related to eliminating extreme poverty and enhancing socio-economic development in the markets they operate in and beyond.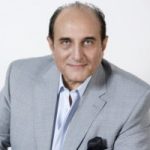 Osman Sultan
Chief Executive Officer, du

du Chief Executive Officer Osman Sultan: "We have worked tirelessly to put in place a robust sustainability framework within our business; this is built on three pillars – delivering the benefits of ICT to everyone; making our people and communities happier; and operating ethically and responsibly. These pillars set the foundation for us to reaffirm our core strengths and our top priority areas, and establish new strategies for more teams and departments within our business to consider how telecoms can play a role in meeting our priority sustainable development goals."
Overview
As the CEO of Emirates Integrated Telecommunications Company's innovative brand "du," the UAE's second telecom operator since 2005, and the Mobile Services (Mobinil) in Egypt from 1998 to 2005, Osman Sultan set during the course of his career several strategies translating the profound transformations that the Telecom and Technology sectors have been creating in our lives.
As an influential figure in the telecommunications sector, he is proud to have mentored close to 20 talented individuals who became CEOs of various operations across all continents. Osman Sultan is a visionary leader and a notable public speaker in this constantly evolving telecom field. His distinguished achievements ranked him as one of the most powerful executives in the telecoms industry in the world twice on "GTBPower100 List" in 2010 and 2011.
He brings 35 years of leadership, rich with achievements in the telecom business, while his vast knowledge and expertise in the field as early as the pre-internet period, place him as one of the pioneers in France, Europe, the USA, Japan and the entire MENA region.
Osman Sultan is a firm champion of developing sustainability from within the business, of creating partnerships, products and services that help meet the UAE's ambition of being one of the most technologically advanced, socially developed and sustainable countries in the world.
He is currently focusing on establishing the right platforms to allow the emergence of the new conversations needed for the expanding ecosystems; in order to tackle the intersections between the technological, economical and societal dimensions and make way for a more technologically efficient and humanly rewarding future in the midst of all these rapid changes.
Thought Leadership
Elisabeth Medou Badang
Senior Vice President Africa and Indian Ocean and Spokesperson for Orange Middle East & Africa, Orange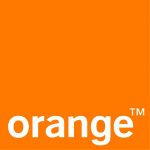 Orange Senior Vice President Africa and Indian Ocean and Spokesperson, Middle East & Africa, Elisabeth Medou Badang: "At Orange, we believe that mobile and digital services play a pivotal role in reducing inequalities and giving easier access to essential services that impact people's lives. For example, I've heard first-hand from African women whose lives have changed.  They take control of their finances because they are now digitally connected. Furthermore, with our involvement in education, we contribute to addressing one of the critical issues that could prevent Africa from being an actor of the fourth revolution. For us, this type of contribution to socio-economic development supports the ambition of a better future for all, and is key to sustainable business."
Overview
Orange is committed to using digital technology and the innovation it can spur to serve people and society. Elisabeth is particularly focused on ensuring that Orange uses its size and its reach to drive positive socio-economic change in Africa and the Middle East. She is passionate about driving financial inclusion for the unconnected, especially women, providing digital education and using big data to solve some of the world's most critical issues. Elisabeth is involved in women empowerment initiatives such as the promotion of technical studies for young girls from high school in Botswana and helping students with disability access ICT.
Prior to her current role Elizabeth was the CEO of Orange Cameroon for four years. She has previously led Orange Botswana for four years and is the first African woman to manage an Orange affiliate. Ms Medou Badang has received several recognitions such as the African Telecommunication Manager of the Year Award in 2014, Best Mobile Operator Southern Africa in 2012 with Orange Botswana, Best Mobile Money Operator Southern Africa in 2013; Best Mobile Operator 2017 in Cameroon and she was among the 50 most influential women in African business in 2018.
Mohamed Dabbour
Executive Vice President, Millicom
Millicom Africa, Executive Vice President, Mohamed Dabbour "Digital inclusion is a key pillar of the SDGs, improving the lives of people living in emerging markets. However its socio-economic benefits can only be achieved through collaborative partnerships. I have seen first-hand how collaboration can solve some of our biggest challenges. For example in Tanzania, where only 16 percent of children under the age of five are registered at birth, we work with partners to register children and provide them with birth certificates. Now, six years after we began this initiative, 3.5 million children have been registered. Our strength lies in solutions through technology to address the development gaps of the societies where we operate. This is the Millicom way of life."
Overview
Mohamed is a Champion for a Better Future as he is passionate the ways mobile technology supports the achievement of the SDGs. For him, every decision made needs to be centred on building sustainable businesses which are relevant for customers, employees and shareholders.
At Millicom, Mohamed's focus is on Africa, bringing essential and life-enhancing services to communities in some of the most challenging operating countries. Having worked in Chad and in Ghana for several years, he has witnessed the positive impact mobile technology has on people's lives. He believes in creative solutions and innovations to drive change and the need to work collaboratively across all sectors to bring improvements.
Financial inclusion is one area where Millicom leads the way. With several partnerships around mobile financial services, the company is helping millions of people in Africa who were previously locked out of the traditional financial systems gain financial independence to transfer, save and pay electronically – to obtain a credit history to access loans and new opportunities. It is also helping the non-profit sector gain more efficiency like for the distribution of aid.
Through his contribution to helping to address the greatest challenges communities are facing, Mohamed is committed to providing responsible leadership and helping to transform the lives of people in Africa.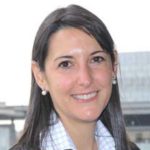 Elena Gil
Global Director, Global Big Data B2B and CEO, LUCA, Telefónica S.A.
Global Big Data B2B and CEO, LUCA, Telefónica S.A. Global Director, Elena Gil: "Big Data and AI contribute to creating a more sustainable and fair society with huge business opportunities. AI is a very powerful tool allowing us to make better decisions and react accordingly. For example, in humanitarian disasters, big data could save lives by improving the efficiently and effectiveness of relief response. But being a guardian of data demands huge responsibility and at Telefónica we take this role very seriously. Our customers trust us to safeguard their privacy and comply with data protection and confidentiality laws. Privacy is a right and we must be very protective of that. Also, we need to ensure that AI systems are using data in compliance with strong ethical principles."
Overview
Elena Gil is an advocate of big data and artificial intelligence, specifically its contribution to improving people's lives by  humanizing the different types of technology applications like the fight against climate change or responding more effectively to natural disasters. As CEO of LUCA (the Big Data & AI Unit of Telefónica) and the Global Director for Big Data & AI at the Telefónica Group, Elena is a Champion of sustainable innovation and is passionate about finding ways that big data and AI can be used for social good and for the achievement of the Sustainable Development Goals (SDGs). LUCA provides an extensive portfolio of cutting-edge Big Data & AI solutions to some of the world's most pressing challenges.
Big Data for Social Good is a key part of the mobile industry's commitment to meeting the UN SDGs and the Telefónica Group is a leading operator spearheading this drive. For example, in partnership with the UN's Food and Agricultural organisation (FAO),  Telefónica is leveraging mobile big data in Colombia to measure the internal displacement of citizens by mapping population movements from rural to urban areas as a result of climate-related displacements and help build more resilient communities. Telefonica is also an active partner of UNICEF's MagicBox projects, that aims at using a combination of public and private datasets to improve natural disaster response and disease forecasting.  In Brazil, Telefónica (Vivo) and LUCA are working with the municipalities of São Paulo providing a solution to predict air pollution levels 24 to 48 hours in advance, enabling local authorities to take preventative steps if NO2 emissions could endanger human health.
The GSMA welcomes new Champions for a better future. Please contact betterfuture@gsma.com for further information.