With more data being transferred across mobile networks, demand for energy is increasing each year. This threatens operator energy efficiency and carbon reduction targets. While energy costs are a significant proportion of operator's Operational Expenditure (OpEx), it is also an area with many opportunities for OpEx savings with targeted Capital Expenditure (CapEx) on energy efficiency measures.
Case studies
These case studies show global best practice to achieve energy reductions:
Energy efficiency strategy
Energy efficiency services
AT&T has two innovative energy efficiency solutions; Efficiency-as-a-Service (EaaS), a platform that helps companies overcome obstacles to large-scale energy efficiency deployments, and a data-driven solution to realise energy and operations savings across a large, distributed portfolio of buildings delivered by the Energy and Building Management Solution (EBMS).
Resources
Efficiency-as-a-Service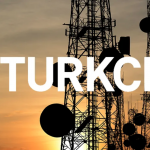 Turkcell's case study focuses on holistic infrastructure management for Direct Current (DC) power systems, acclimatisation and generators, which was developed largely in-house. The solution is focussed on two key innovations; Intelligent infrastructure, enabled through the transformation of legacy equipment with cost-effective solutions and sensors developed in house by Turkcell and; Hardware investment and deployment based on actual site needs to provide remote management capabilities.
More information
Turkcell
Energy Savings as a Service (ESaaS) is a disruptive offering that will completely alter the way large operators optimise their infrastructure. Vertiv's agreement with Telefónica is to design, invest, implement, operate and maintain the infrastructure that achieves energy savings to the benefit of both organisations. The model is an attractive one from an accounting, financial and operational perspective, and importantly, removes some critical inhibitors to realising energy efficiency gains.
More information
Vertiv and Telefónica
AI and network automation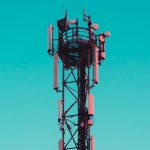 This case study focuses on the deployment of Intelligent Energy Saver (IES) from Elisa Automate by Elisa, the leading mobile network operator in Finland.
It describes the role of IES in unlocking energy consumption savings delivered through efficient RAN management. IES provides accurate measurement of energy consumption, for each base station element and across the entire network, allowing more effective management of the activity. This enables cells to be switched off and restored to service, according to the real needs of each site. It generates significant savings in energy costs – up to 14%, above and beyond existing, static techniques – with no negative impact on subscriber experience. Not only does this save considerable costs, but it also reduces the overall carbon footprint and contributes to sustainability goals. IES has already saved Elisa 3600 tonnes of CO2, 14% of total RAN emissions to date.
More information
Elisa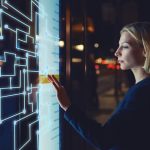 In 2016 P.I. Works were selected by Turkcell for the deployment of its award-winning automated service assurance solution (also known as Centralized SON). This marked an important milestone in the telecom industry as Turkcell and P.I. Works successfully completed the largest Centralized SON project worldwide in terms of the number of modules deployed, which was recognised with an award at the "Self-Organising Networks World" in 2017.
More information
Turkcell and P.I. Works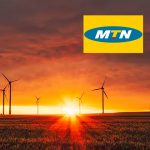 PowerStar and MTN South Africa
This case study focuses on MTN South Africa's implementation of the PowerStar solution from Huawei; an Artificial Intelligence (AI)-enabled network-level energy optimisation solution, which analyses site traffic demand to improve overall energy efficiency.
More information
PowerStar and MTN South Africa
Green base stations (battery storage, battery security, fuel cells, solar)
Date centre energy efficiency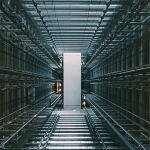 Submer presents the SmartPodX, the very first commercially available OCP compatible Immersion Cooling system, that conforms to both standard server formats and to Open Compute Project (OCP) specifications for high-performance, supercomputing, hyperscale infrastructures, research and colocation.
In a conventional data centre, approximately 40% of the electricity is used for the cooling system. The SmartPodX allows to save up to 95% of cooling costs (corresponding to about 50% of the electricity consumption) and up to 85% of physical space. In this way, the impact on the environment of a data centre (or HPC) adopting this technology is definitely smaller (or even positive) than a data centre (or HPC) using a traditional air-cooling system. Submer's LIC technology also relies on a proprietary coolant (SmartCoolant) that is 100% non-hazardous for people or the environment and biodegradable.
More information
Vodafone