Electricity used to power mobile networks is often sourced from fossil fuels. Switching to renewable electricity, whether onsite or through the grid, is one of the fastest ways for mobile network operators to decarbonise.
This section provided technical advice to enable operators to decide which type of renewable electricity to source, as well as case studies from operators who have already successfully switched.
Case Studies
Across the APAC region, an average 25% of electricity generated through grids is from renewable sources. However, GSMA figures show that operators are currently purchasing around 5% of renewable electricity (RE) to power their networks. Given barriers to companies accessing RE, concerted collaboration is needed between policymakers, energy generators and the corporate sector to increase RE capacity.
Examples: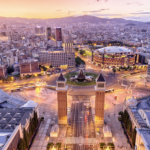 Mobile networks in Europe are leading globally as they are powered by 71% renewable electricity, on average. Mobile network operators in Europe are also increasingly transitioning from renewable energy certificates to long-term power purchase agreements to secure their renewable energy requirements.
Example: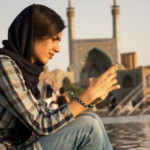 Both the level of renewables on the grid and the amount mobile network operators are currently purchasing are currently low across the Middle East & North Africa (MENA) region, at less than 5%. With COP27 in Egypt, and COP28 planned for the UAE, it is hoped this will spur greater focus and investment in renewable energy capacity across the region.
On average, electricity grids across North America generate 25% of their electricity from renewables. Network operators in the region have scaled up renewable electricity usage and are currently using 43% on average. Operators continue to expand their use of power purchase agreements, for example supporting new solar farm creation.
Examples: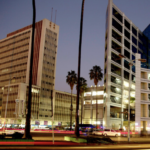 The Sub-Saharan Africa (SSA) region currently generates 22% of its grid electricity through renewables and mobile operators directly purchase 7% RE on average to power networks. Improving market access to companies for renewable electricity would help turn their purchasing power into support for boosting RE capacity across the region.
Example:
Progressive mobile operators such as Orange in Jordan, are evolving business models to lessen environmental impacts, such as the construction of clean solar farms which represents over 90% of their energy consumption. Orange will use a 37 MW solar project to help meet its electricity demand. The project will be the largest private-to-private solar project in the country, benefiting from new regulations that allow private consumers to establish their energy facilities under a process known as 'wheeling', that transports electricity from within the grid to facilities outside the grid's boundaries."
Resources
Orange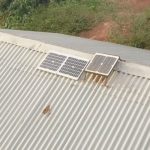 For Telenor, 95% of emissions are from Asian operations. In Pakistan, Bangladesh, Malaysia, and Myanmar over 2500 base stations are solar powered. Solar and battery combined energy resources are to be rolled out to a further 1000.
Resources
GHG Emissions
Airtel have implemented over 3250 solar-enabled towers. This encapsulates a unique solar/battery combination with hybrid solar controllers reducing DG running hours from 20 to 6 hours per day. Additionally, Airtel are powering main switching centres with solar rooftop plants and directly sourcing through various Power Wheeling agreements, resulting in savings of 73,000 tCO2e per annum.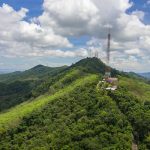 In Uganda, mobile network operator MTN has installed 240,000 solar home systems delivering clean and affordable energy to two million people. Over 80% of the population do not have access to electricity, which has an enormous impact on the country. Reliance on dirty and expensive forms of energy such as kerosene not only presents huge safety risks, but has larger consequences for the country's development. MTN Uganda and Fenix International have developed a Ready Pay Power System, which generates solar energy to power lights, radios, televisions and even charges mobile phones. This can be paid off gradually using MTN's mobile money service, which is accessible to 95% of Ugandans who lack energy access.
Resources
Connecting solar energy brings a new dawn to Uganda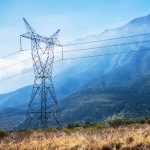 Telefónica has implemented over 700 projects to reduce energy consumption and are making significant efforts to transition to renewable energies in Valencia, Spain. To date, these intelligent insights have demonstrated energy consumption has already been cut by up to 35%. Telefonica has ambitious targets to tackle climate change aligned with the Paris Agreement. In 2016, they launched a Renewable Energy Plan to decarbonize its activity. It will enable them to consume 100% green electricity by 2030, and reduce carbon emissions by more than 50%. Telefonica is currently 100% renewable in Europe and Brazil. The Renewable Energy Plan is a global initiative implemented with a local perspective. It includes renewable purchase possibilities, like long term agreements (PPA), and also self-generation with more than 4300 sites working with renewable electricity. Telefónica was a joint-winner for the 'Green Mobile Award' at Mobile World Congress (MWC) 2019
Resources
Telefónica for 100 renewable energy plan 2018
Telefónica's renewable plan obtains a GLOMO award at the MWC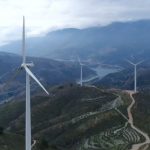 Purchasing Renewable (Electricity)
By 2020, BT is aiming to purchase 100% renewable electricity for all operators around the world. BT has explored a number of options for increasing renewable power use within its operations and also across its suppliers and partners. In the UK, which represents approximately 85% of BT's total power use, the company has had a contract with energy company npower to supply 100% of its electricity from renewable sources since 2012.
Resources
BT puts sustainability at the heart of its business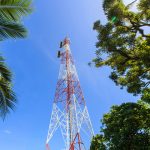 T-Mobile in the USA is targeting 100% renewable electricity by 2021. Investments in wind farms will reduce T-Mobile's net operating CO2 emissions across their US retail stores, call centres and network operations by 60% over the next two years. 12- and 15-year contracts for wind-power investments demonstrate the dedication T-Mobile has to a renewable energy business model.
Resources
T-Mobile renewable energy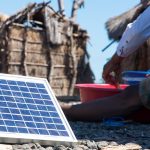 Verizon has set a goal to reduce carbon intensity by 50% against their 2016 baseline. Success to date in reducing carbon intensity has been made possible by copper-to-fibre migrations, investments in green energy, building improvements and changes in fleet operations. Carbon intensity progress has increased by 46% towards their 2025 carbon intensity goal.
Resource
Verizon sustainability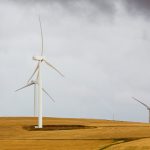 AT&T announced one of the largest Corporate Renewable Energy purchases in U.S. history. They will purchase 820 MW of wind power through 3 agreements with subsidiaries of NextEra Energy Resources. Expanding their fleet of Bloom natural gas fuel cells by 12 MW, brings their total on-site alternative energy capacity to 50.8 MW.
Resources
Energy management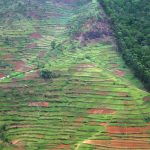 Deutsche Telekom are currently 41% renewable, aiming to be 100% by 2021. Austria, Greece, Hungary, Albania and Netherlands obtained 100% of their energy from renewable sources in 2017 (GoO, self gen, direct purchase).
RE100 is a global corporate leadership initiative bringing together influential businesses committed to 100% renewable electricity.  Led by The Climate Group in partnership with CDP, RE100's purpose is to accelerate change towards zero carbon grids, at global scale.o The RE-Source Platform is a European alliance of stakeholders representing clean energy buyers and suppliers for corporate renewable energy sourcing. This platform pools resources and coordinates activities to promote a better framework for corporate renewable energy sourcing at EU and national level.
Resources
Reducing CO2
As the largest mobile operator in Taiwan, Chunghwa Telecom aims to be a "Green Enterprise" which leads the industry toward environmental protection and sustainability via green operation. To efficiently monitor and manage the energy utilization and lower carbon emission, Chunghwa Telecom laboratories developed the Environment ARtificer THeurgy (EARTH) system which accordingly helped enhance the company's environmental management efficiency and reduce its energy consumption expense in the past years. Chunghwa also promotes paperless services, including electronic billing, automatic bill payment, consolidated billing, SMS billing, etc., saving 560 million sheets of paper per year. Furthermore, the capacity of the company's self-built photovoltaic system increased year on year and reached 672.025 kWp by the end of 2018.