Mobile internet is connecting people to new opportunities and life-enhancing services, driving economic growth and advancing progress towards the UN Sustainable Development Goals. It is supporting societal development, enabling access to multiple opportunities for citizens and businesses to thrive. Yet over half the world's population is still not connected to the internet, and there are significant disparities in its availability and use across regions.
The mobile industry already connects over 3.5 billion people to the internet and continues to lead efforts on digital inclusion by connecting more people every day. The reach of mobile networks has expanded spectacularly in recent years, but there is still a "coverage gap" of 750 million people who are without access to mobile internet services. The mobile industry is continually investing and innovating to extend the reach of commercially sustainable networks and encouraging new users to benefit from access to mobile internet services and continues to step up efforts to close these gaps and connect the unconnected.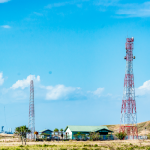 Airtel, Tigo and Vodacom share infrastructure to connect 73,000 rural people to the Internet. In Tanzania, 14 million people live in isolated regions that aren't connected to the internet at all. This mobile operator collaboration has given those who live in rural areas like Nyombo unprecedented access to connectivity. This access to the mobile internet is changing the way the residents in this community play, learn, and do business, and contributes to SDGs 1, 4, 8, 9 and 17.
Resources
Case For Change Human Impact Story
Tanzania Rural Coverage Pilots performance report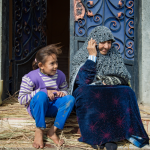 Poverty Alleviation through connectivity
China Unicom is investing in providing internet to some of the most isolated rural areas of the country. Network infrastructure construction was enhanced to enable affordable telecommunication service for people in impoverished areas, with a special focus on designated poverty alleviation areas, deeply impoverished areas in "three districts and three prefectures" and national-level key impoverished areas. China Unicom set out targets on network capacity, investment and key projects, and accelerated network infrastructure construction. Network investments amounting to RMB1,889 million were made to expand network coverage in impoverished areas.
Resources
China Unicom Report 2018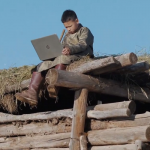 Connecting remote Mongolia
In Mongolia, Huawei and Unitel have connected 200,000 people and 1200 businesses and services, comprising 8 per cent of the country's offline population. Mongolia is the 18th largest country in the world but has a population of just 3 million. The people of Mongolia are widely scattered over its vast land area, and 82 per cent do not have home broadband. Huawei and Unitel joined forces to launch 'Ger Internet' in January 2017. Each household is simply provided with a wireless router for free or at a reduced cost and they are able to instantly connect wherever they are. By November 2018 'Ger Internet' had connected 8 per cent of Mongolia's offline population, covering 50,000 households, 200,000 personal users and 1200 businesses and services including 35 rural public schools, 74 hospitals and nearly 35,000 rural medical professionals.
Resources
Case For Change: innovation in Mongolia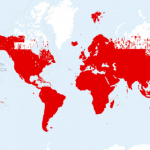 The GSMA launched the Mobile Coverage Maps: a tool that helps operators and others to estimate the precise location and size of uncovered populations. The maps allow users to: gain an accurate and complete picture of the mobile coverage in a given country by each generation of mobile technology (2G, 3G and 4G); estimate the population living in uncovered or underserved settlements with a high level of granularity and; search for uncovered settlements based on population size.
Resources
Mapping the unconnected
Increasing rural coverage through innovation
Orange partnership for rural coverage (Cameroon and DRC)
Orange aims to offer innovative solutions to bring mobile internet connectivity to people living in areas with little or no coverage, and to stimulate development through digital inclusion and the services it enables (e.g. e-education, e-health, e-agriculture & financial services). To promote digital and social inclusion, deployment of 'ultra rural' sites is essential through partnerships with other operators and players offering end-to-end, low-cost and innovative solutions.
In Cameroon and the DRC, Orange has taken the first steps towards rural network coverage by partnering with specialised businesses, and supplying mobile micro-sites equipped with solar panels and satellites to handle traffic. In addition to these initiatives, Orange is also looking into new solutions for scaling up mobile coverage in rural areas.
To date, 460 sites have been deployed in white zone in Cameroon and the DRC, covering a population of 1.2 million.
Resources
Do you have an initiative you would like to showcase? Get in touch & suggest your initiative here.