Today's societal, economic, and environmental challenges are complex. The mobile industry is crucial to solutions across all these challenges, playing an important role in creating a thriving society that is affordable, accessible, and sustainable for everyone. Mobile connectivity is essential in the lives of more than 5.3 billion people and contributes $4.5 trillion to global GDP. As the first sector committing to address the UN Sustainable Development Goals (SDGs), the mobile industry is committed to changing lives, and convening the power of mobile technology to address the world's most critical challenges.
Supportive public policy is fundamental if mobile operators are to continue operating and innovating at the level that today's societies demand.

For many, mobile connectivity is the primary – sometimes only – channel for accessing the internet and life-enhancing services. With its unprecedented scale and growing impact on daily lives, mobile is a powerful tool for achieving the United Nations Sustainable Development Goals (SDGs), helping to reduce poverty, improve healthcare and education, and drive sustainable economic growth. The mobile industry is changing lives through mobile connectivity.
Read the real-world stories of how mobile operators are having a life-changing impact on communities around the world; in both developed and low- and middle-income countries.
Six years ago, the mobile industry became the first industry to commit to the 17 UN Sustainable Development Goals (SDGs). With the targets for 2030 rapidly approaching, this annual report provides an update on how our industry is progressing against the SDGs and identifies the areas that warrant additional focus to deliver impact. Our 2022 report delivers a deep dive into how mobile networks are shaping the direction of the world, offering much-needed clarity and outlining clear opportunities for continued progress.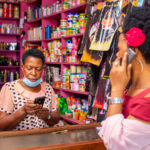 Around the world, two billion people remain unbanked, without access to safe, secure and affordable financial services. Over the past 10 years, mobile money has scaled rapidly, expanding from a niche offering in a handful of markets to a global financial service connecting over a billion people to the formal economy, offering diverse services and improving lives and financial security. In 2021, the industry surpassed $1 trillion in annual transactions globally, and it continues to grow. Mobile money has now become a core pillar of the financial system in low- and middle-income countries.
In today's increasingly connected world, women are being left behind. Our latest figures show that women are 7% less likely than men to own a mobile phone, and 16% less likely than men to use mobile internet. Through our Connected Women Commitment Initiative, over 40 mobile operators have made formal commitments to reach more women with mobile phones and internet, and since 2016, they have reached over 55 million additional women with these essential services.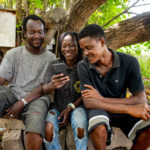 3.2 billion people who are covered by mobile networks still are not using mobile internet. One of the biggest barriers people face is digital skills and literacy. The GSMA Mobile Skills Training Toolkit (MISTT) is working to address this. The toolkit is a set of free resources to teach people the basic skills they need to access and use the mobile internet. Using a 'train the trainer' approach, the short lessons are available in pdf and video format that can easily be adapted into local needs and languages. Since its launch, MISTT has supported the training of over 50 million people and continues to grow across the world.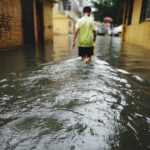 In times of crisis, staying connected is a lifeline for people. It allows them to stay in touch with loved ones, and access life-saving information and services. The GSMA Mobile for Humanitarian Innovation team works to build partnerships to deliver safe, efficient and dignified humanitarian assistance to people, and invests in innovation to target humanitarian challenges. To date our work has reached over 9 million people, with 20 innovation solutions delivered.
Climate change is one of the greatest threats humanity has ever faced. As the world works to address the crisis, the mobile industry has a significant role to play by creating an industry-wide climate action roadmap, disclosing climate impact, energy and GHG emissions and committing to Science-Based Targets to cut carbon emissions rapidly over the next decade.
The mobile industry has been recognised as one of the first Breakthrough industries and the GSMA as an Accelerator by the UN Race to Zero.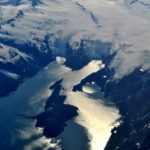 The mobile industry on climate action
The mobile sector is committed to tackling climate change now and in the future. The GSMA is working with participating operators and will be partnering with the international community, climate experts and third-party organisations to advance industry progress, establish best practices, and support disclosure and target setting.
The industry is also committed to advancing mobile technology innovations in areas such as big data and IoT that can enable energy efficient and environmental solutions across multiple sectors, including transport, manufacturing, agriculture, building, energy.
Mobile networks may be a small part of the problem, but form a big part of the solution.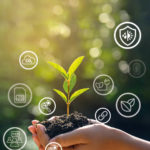 Mobile Net Zero: State of the Industry on Climate Action 2022 report
This report is the second annual assessment of how the mobile industry is progressing against the ambition to be net zero by 2050. Covering the risks and opportunities of climate action, carbon emissions of the industry, digitisation and the enablement effect, energy efficiency and mobile connectivity, the transition to renewable electricity, mobile industry supply chain and adaptation and resilience this report is an in-depth analysis of how the mobile industry is doing on climate action.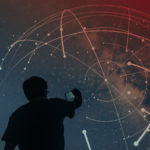 Strategy Paper for Circular Economy: Mobile devices
In 2019, the GSMA Board set a climate ambition on behalf of the industry to reach net zero carbon emissions by 2050 at the latest.
Earlier this year, the GSMA published its first Strategy Paper on the Circular Economy, which focused on how network equipment can evolve towards more circular business models.
Continuing the exploration of circularity, this paper looks at the largest environmental impact of the mobile industry – mobile devices.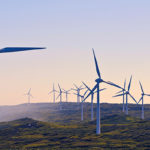 Mobile Industry position paper: Access to renewable energy
To reach the decarbonisation reductions required by 2030, access to renewable electricity through national grids is essential for operators. This paper includes new renewable electricity analysis which shows a concerted effort is needed to increase renewable electricity supply to electricity grids over the next decade. It also outlines the key challenges faced by the mobile sector preventing access to renewable electricity in market, and the key asks and recommendations for policymakers that can help to overcome the challenges.

Digitalisation is spearheading the fourth industrial revolution, which necessitates new and innovative ways of conducting business to succeed within this technological age. Catering to complex consumer and investor expectations is compelling industry leaders to implement new corporate strategies underpinned by acting ethically and transparently.
Find out how the mobile industry is measuring its own ESG impact through industry-specific KPIs, investing in mobile big data solutions and driving ecosystem accelerators.
The GSMA has launched ESG Metrics for Mobile, a first-of-its-kind mobile sector ESG reporting framework, developed alongside partners from EY, Yale Center for Business and the Environment, and a working group of 20 mobile operators representing 45% of the world's mobile connections. The framework also draws on experience from key global industry and ESG stakeholders and who contributed to the project. Featuring ten industry-specific KPIs, the framework covers a range of key material topics for the sector, from energy consumption and waste reduction to digital inclusion and data protection. The common metrics are designed to simplify and harmonise ESG disclosures and complement universal reporting, by adding a crucial industry-specific lens.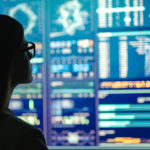 Mobile big data analytics and artificial intelligence (AI) are emerging as powerful forces transforming business and society, and the potential of these technologies to unlock life-changing benefits is only beginning to be seen. When grounded in ethical principles that protect privacy, these solutions can truly change the world for the better.
AI for Impact is developing global partnerships to accelerate action and achieve impact in alignment with the United Nations Sustainable Development Goals (SDGs). This GSMA initiative, guided by a task force of 24 mobile operators and an advisory panel of 12 UN agencies and partners, defines the technical, commercial and ecosystem requirements to deliver viable data-driven products and services that adhere to principles of privacy and ethics. At the national level, the GSMA supports real-world implementations, replicating proven models and delivering market-shaping campaigns to unlock demand and address barriers.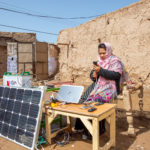 Supporting Innovation in Small Businesses
The GSMA Innovation Fund and Ecosystem Accelerators work to realise the potential of mobile innovation at scale, investing in innovative digital solutions that have a positive socio-economic impact in low- and middle-income countries. To date the Innovation Fund has generated £563 million of additional investment in starts ups impacting 36 million people, while the Ecosystem Accelerator has generated £243 million in additional funding raised by start-ups.
Get Involved
Stay up to date with Connectivity for Good and SDG related content by joining our newsletter or contact the team