Since COP26, the mobile industry has been accelerating its ambition on science-based and net zero targets. The industry continues to align around the 1.5°C decarbonisation pathway.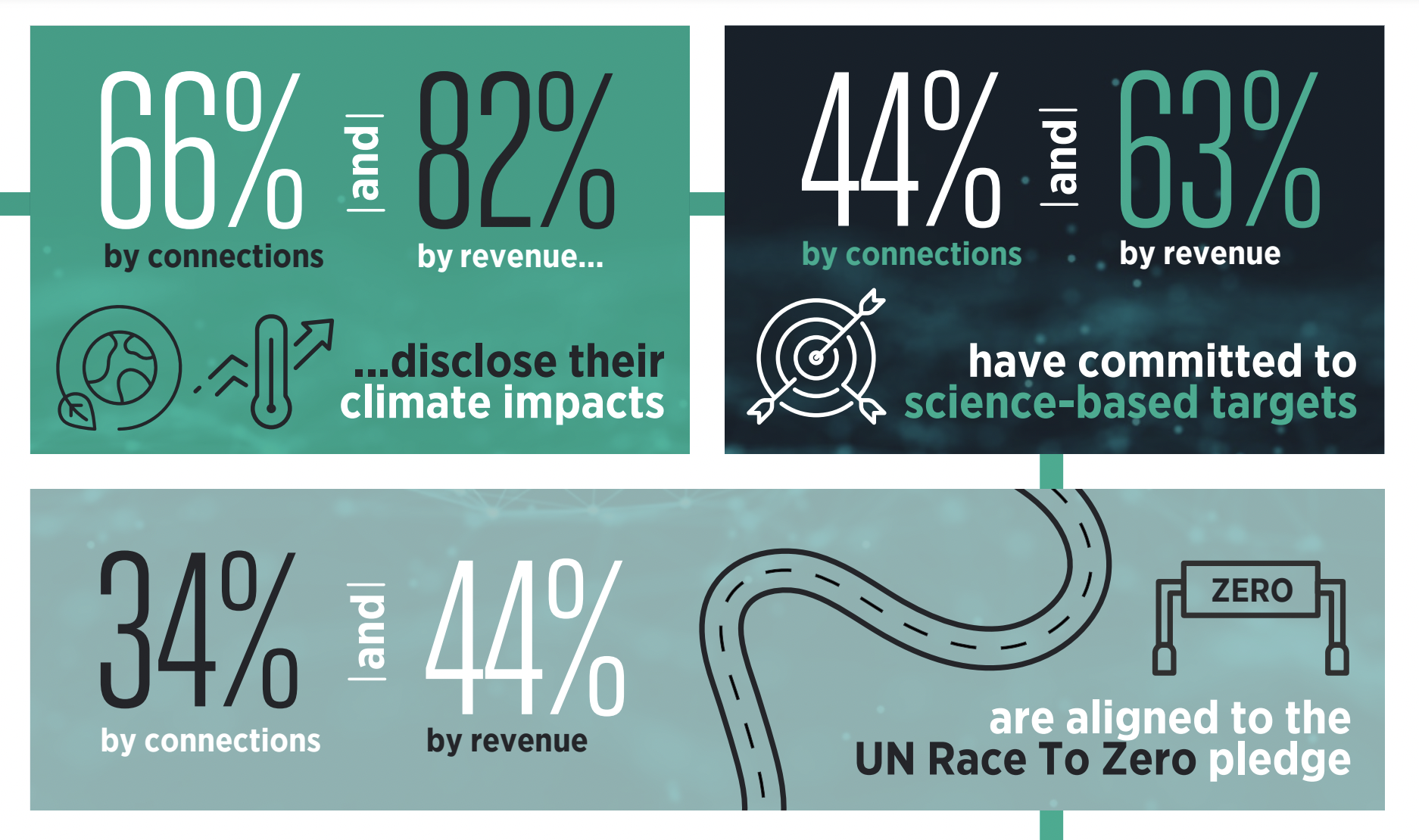 Here are the latest reports, papers and examples of how the mobile sector is turning its high level of ambition into climate action.
Latest reports
Renewable Electricity
In order for mobile network operators to achieve net zero targets they must transition to renewable electricity. Operators have been scaling up the amount of renewable electricity used to power networks. During 2021, 18% of total electricity consumption was sourced directly from renewable sources. This figure is up from 14% in 2020, and is in addition to renewables already part of the grid mix.
To help with this MNOs, policymakers and energy generators can collaborate to increase renewable electricity supply to match 2030 demand.
Case Studies
Across the APAC region, an average 25% of electricity generated through grids is from renewable sources. However, GSMA figures show that operators are currently purchasing around 5% of renewable electricity (RE) to power their networks. Given barriers to companies accessing RE, concerted collaboration is needed between policymakers, energy generators and the corporate sector to increase RE capacity.
Examples: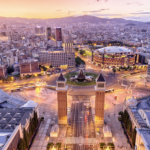 Mobile networks in Europe are leading globally as they are powered by 71% renewable electricity, on average. Mobile network operators in Europe are also increasingly transitioning from renewable energy certificates to long-term power purchase agreements to secure their renewable energy requirements.
Example: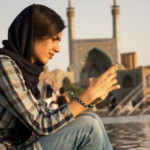 Both the level of renewables on the grid and the amount mobile network operators are currently purchasing are currently low across the Middle East & North Africa (MENA) region, at less than 5%. With COP27 in Egypt, and COP28 planned for the UAE, it is hoped this will spur greater focus and investment in renewable energy capacity across the region.
On average, electricity grids across North America generate 25% of their electricity from renewables. Network operators in the region have scaled up renewable electricity usage and are currently using 43% on average. Operators continue to expand their use of power purchase agreements, for example supporting new solar farm creation.
Examples: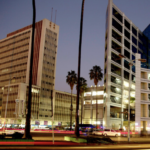 The Sub-Saharan Africa (SSA) region currently generates 22% of its grid electricity through renewables and mobile operators directly purchase 7% RE on average to power networks. Improving market access to companies for renewable electricity would help turn their purchasing power into support for boosting RE capacity across the region.
Example:
Adaptation and Resilience
As climate change results in rising sea levels and more extreme weather events, mobile operators' networks could be damaged with greater frequency, resulting in more service interruption for customers and greater financial risks. Operators are therefore under increasing pressure to make their networks as robust as possible so they can withstand extreme weather and be restored quickly.
At the same time, mobile technology and innovation enabled through, for example, AI and big data is uniquely positioned to provide and enable tools for climate change mitigation, adaptation, weather disaster response, pollution and environmental monitoring.
Case Studies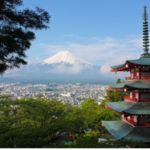 KDDI: Responding Quickly and Effectively to Disasters in Japan
In 2019, in a significant cross-industry collaboration, KDDI, Toyota and OY produced an AI-powered Information and Decision Support System (IDSS) prototype that enabled the government to implement rapid and relevant disaster prevention measures such as traffic regulation, evacuation warnings and on-site safety confirmation. The deliverables from this former prototype system have been taken over by the present Strategic Innovation Promotion Program (SIP),  funded by the Japanese Cabinet Office and the program continues the system development.
The upgraded system, IDR4M (Integrated-System of Disaster Reduction for Municipalities), is launching after the end of the SIP term in April 2023.  Currently, seven cities and districts are doing trials for the investigation to support the upgrade of the system.
Summary of information in English:
During a disaster, heads of municipalities have the below challenges when issuing evacuation orders;
They need to be able to forecast more accurately when the expected disaster will happen, to allow time for citizens and city hall staff to prepare
They need to be able to identify high-risk areas in greater detail
They need an overview of all related information at the same time for their decision
IDR4M provides the following solutions;
Updating the disaster risk level every 10 minutes and providing forecasts for the next 6 hours
Showing the risk in graphics (coloured maps and lists) for each small area
Showing necessary information, e.g amount of rainfall, the river water level, weather forecasts and precautions needed – simultaneously on one screen to support empowered decision-making
Workers at municipalities can check this system on the web.
IDR4M is developed under the Strategic Innovation Promotion Program (SIP) by the Japanese Cabinet Office and the members of the present program are; Kyusyu University, Foundation of River and basin Integrated Communications, KDDI, OYO Corporation (which has the technology to operate ground investigation and construction management), National Research Institute for Earth science and Disaster Prevention, Chiba University, University of Hyogo, and Kyusyu Sangyo University
KDDI is especially working on the location data for municipalities' decision-making and evacuation support, and related system development and implementation.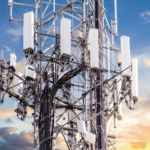 Telenor's goal is to reduce power consumption and CO<sub>2</sub> emissions in radio networks through empowering data and modern analytics techniques. With this, they contribute to Telenor Group's ambition of becoming carbon neutral by 2030.
Power consumed by the cell tower radios is the main contributor to telecom operators' CO<sub>2</sub> footprint. In the Green Radio project, Telenor have developed algorithms that use data to profile and predict load for each of the thousands of individual radio units in a network. This prediction is then used to automatically put radios in low-power 'sleep-mode' in areas where it is likely that there will be few customers using their phones. The job of the algorithm is to maximize power savings while ensuring customers do not suffer from low network capacity.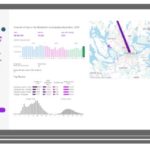 Telia: Travel Emission Insigh
Telia Travel Emission Insights gives city and environmental planners the tools to take action. It lets municipalities measure and benchmark the CO2 emissions from different routes and modes of transport. Then it helps them to prioritise which actions will have the biggest impact. It also lets them measure, share and report the progress they make.
Telia Travel Emission Insights combines anonymised movement data from Telia's mobile network with the acclaimed CERO model of CO2 emissions. It's the key to data-driven decision-making in the fight against climate change.
Telia Travel Emission Insights combine location-specific crowd movement data with the CERO (Climate and Economic Research in Organizations) model. This model was developed at The Swedish Royal Institute of Technology (KTH) and is widely accepted as an accurate way for municipalities and private companies to benchmark their CO2 emissions and set action plans to reduce them in the most economically efficient way possible. Read more about CERO. Telia Travel Emission Insights provide concrete recommendations of actions to take – and what CO2 reductions they can achieve. For transport planners, it answers questions such as: Where should we invest in bus lanes and where should we invest in bike lanes? Where could public transport improvements make public transport faster than taking the car?
For sustainability teams and environmental coordinators within municipalities, it provides a tool to model different scenarios and calculate the results that each could have. This enables more data-driven public spending decisions and the ability to provide transparent reasoning as to why decisions are made and what they expect to achieve.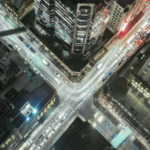 Mobile Big Data for Cities: Urban climate resilience strategies for low- and middle-income countries
Cities in low- and middle-income countries (LMICs) are increasingly vulnerable to the impacts of climate change, including rising sea levels and storm surges, heat stress, extreme precipitation, inland and coastal flooding and landslides. The physical effects of climate change have disrupted supply chains, led to lost productivity from health issues and incurred costs associated with rebuilding or repairing physical assets, such as buildings and transport infrastructure.
This study highlights the potential value of using mobile big data (MBD) in preparing for and responding to climate-related disasters in cities. In line with the "3As" of urban climate resilience, a framework adopted by the GSMA Mobile for Development programme, this study examines how MBD could help cities and their populations adapt to multiple long-term challenges brought about by climate change, anticipate climate hazards or events and/or absorb (face, manage and recover from) adverse conditions, emergencies or disasters.
Building Climate Resilient Digital Nations
This session 'Building Climate Resilient Digital Nations' bought together thought leaders, industry practitioners and project implementers to initiate a conversation on how digital technology can play a vital role in supporting national governments' work towards their climate mitigation and adaptation targets; taking the efforts that the Mobile Innovation Hub team has initiated in Indonesia in partnership with the Deutsche Gesellschaft für Internationale Zusammenarbeit (GIZ) GmbH as a catalyst.
To learn more: