Bringing female leaders across all sectors, including politics, business, tech, civil society, academia, the arts and media, the Reykjavík Global Forum – Women Leaders, hosted by the government and parliament of Iceland, aims to share ideas and solutions on how to further advance society towards female and male equality. The forum also seeks to promote and positively develop the number of women in leadership positions.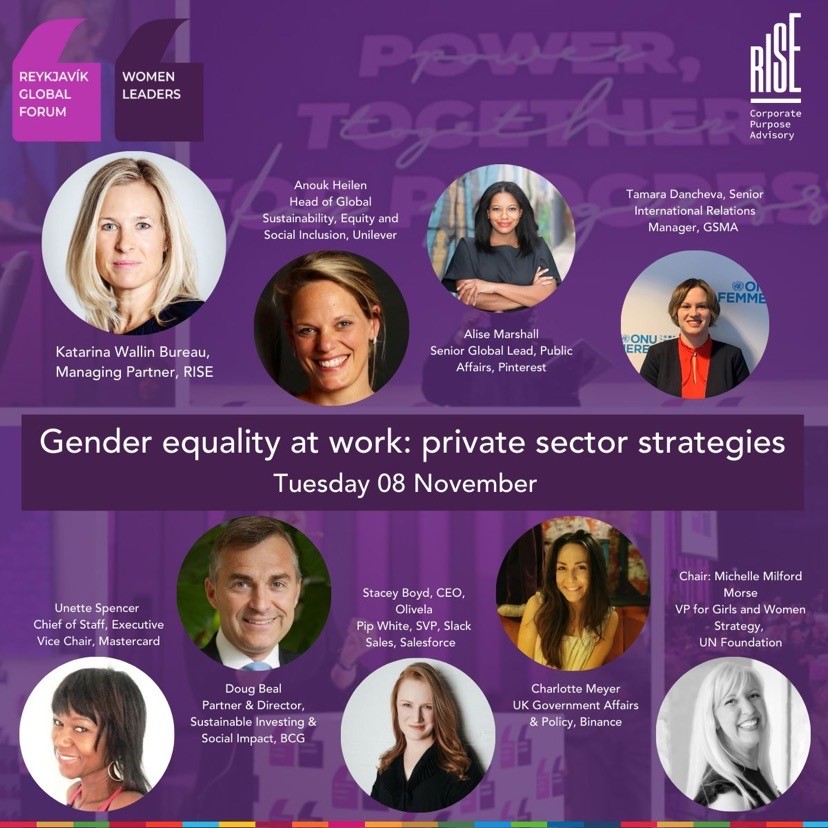 This year's edition featured over 600 conversationalists from 90 countries, among which prominent influencers such as the Prime Minister of Iceland,Katrín Jakobsdóttir; the President of Iceland, Guðni Thorlacius Jóhannesson; the President of Nepal, Bidhya Devi Bhandari; the Executive Director of UN Women H.E. Sima Sami Bahous; the former Director General of UNESCO, Irina Bokova; the Vice President for Girls and Women Strategy at the UN Foundation, Michelle Morse; the Deputy Secretary-General of the OECD, Ulrik Vestergaard Knudsen; and the Vice President of the Rwandan Senate, Nyirasafari Esperance.
Addressing a UN Foundation Leaders Talk on Private Sector Strategies and Gender Equality at Work, Senior International Relations Manager, Tamara Dancheva, shared the GSMA's best practices on empowering women in the mobile industry. Targets achieved under the GSMA's ambitious 5-year Diversity and Inclusion Action Plan were showcased, as well as lessons learnt from the OneGSMA employee led forum and external projects such as EQUALS Her Digital Skills. The discussions aimed to highlight innovative private sector strategies, solutions, and approaches to advance gender equality in the supply chains, core operations, advertising and marketing, as well as demonstrate what is both possible and necessary when the private sector prioritizes gender equality.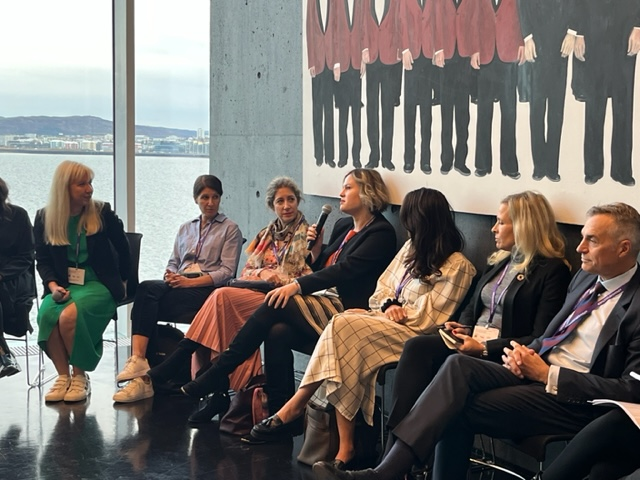 Tamara provided the following insights on the outcomes of the discussion at the Reykjavik Global Women Leaders Forum "Exchanging best practices and challenges with like-minded companies is critical if the private sector is to step up to the challenge and empower women as leaders and change makers. From adopting the UN Women Empowerment Principles and numerous ambitious D&I internal targets to joining the Generation Equality process and the Vodafone led #ChangetheFace Alliance, the GSMA's work to progress the rightful place of women both in the industry and at the workplace has grown exponentially over the past 8 years. The GSMA led the mobile industry to become the first sector to commit to the UN SDGs in 2016 and as such our commitment to SDG 5 on gender equality will continue to expand as a core priority."
Other speakers at the Leaders Talk included Unette Spencer, Chief of Staff for the Vice Chair's office at Mastercard; Alise Marshall, Senior Global Lead, Public Affairs, Pinterest; Anouk Heilen, Head of Global Sustainability (Equity and Social Inclusion), Unilever; Katharina Wallin Bureau, Managing Partner, RISE; Charlotte Meyer, UK Government Affairs and Policy at Binance and Doug Beal, Partner and Director for Sustainable Investing and Social Impact at BCG.