AI for Impact Webinar: Operationalising AI Ethics Principles into everyday activities
Webinar: Operationalising AI Ethics Principles into everyday activities
AI has the potential to truly change the world, and this represents not only an opportunity but also a risk. As the adoption of AI accelerates, organisations and governments around the world are considering how best to harness this technology for the benefit of people and planet. It is vital therefore, that AI is designed, developed and deployed ethically.
A huge amount of interest and effort has gone into considering what ethical AI looks like, resulting in many organizations drawing up Ethical AI Principles. However, implementing such principles in practice remains a challenge.
In this webinar we discussed with industry leaders how to design, develop and deploy AI in an ethical manner. We specifically looked at governance models, tools and overall recommendations that will help you on the journey to Responsible AI.
For further information:
Download the GSMA AI Ethics Playbook to learn more
Contact the team: betterfuture@gsma.com
Welcome & Opening Remarks
Questions & Answers (Open to all)

Emilie Sirvent-Hien
Responsible AI Program Director, Orange
Emilie Sirvent-Hien is a french Engineer from Telecom Paris School, she has been working at Orange for more than 15 years in various areas from network engineering to customer relationship and from operational to innovation teams.
After managing a research program on personal data protection, she now manages the ethical and responsible AI program at Orange Innovation. In addition she participates in multiple professional working groups; such as Impact AI https://www.impact-ai.fr/guideiaconfiance/, Women and AI with Cercle InterElles http://www.interelles.com/femmes-et-ia  and LNE working groups that published the first referential for AI certification: https://www.lne.fr/en/service/certification/certification-processes-ai, and The GSMA AI Ethics projects.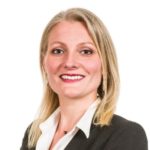 Lisa Green
Group Owner - Data Intelligence - Customer, Telstra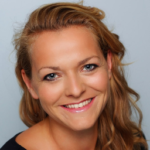 Mojca Cargo
Senior Manager, Public Sector Engagement, The GSMA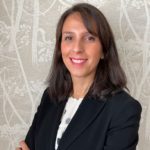 Joaquina Salado
Senior Manager, Chief Data Office, Telefonica
Joaquina Salado is Senior Manager in the Chief Data Office area in Telefonica, leading the implementation of Responsible AI and the 4th Platform framework. She has a strong background in the European telco sector, with experience in different companies, Amena, Orange and Telefonica, where she has held responsibility across Europe and Latam in different Marketing and Strategy roles. Her latest work in Telefonica has been focused on Data and AI projects, defining, and implementing the "Ethics by Design" approach and implementing the Data Culture transformation programme across the whole group to help Telefonica become an AI and Data Driven company.