AI4I Webinar Series: (1) An overview of mobile big data analytics
Background
With the COVID-19 pandemic spreading across the globe, governments are seeking innovative and dynamic solutions to make the right decisions at the right time, both to save lives and minimise the long-term impact on the economy. Beyond providing connectivity, mobile operators are in a unique position to add value with many having developed capabilities to provide aggregated and anonymised mobile data insights on population movements within countries. These insights can support decision making for significant challenges including health epidemics, climate action and disaster preparedness.
The AI for Impact Webinar Series will cover key topics on mobile big data, such as technical explanations, policy and regulatory considerations, and the importance of sustainable models for long term value.  Featuring a variety of expert speakers, the series will showcase existing case studies from across the globe and provide resources for further learning and engagement.
Webinar 1: An overview of mobile big data analytics
Speakers: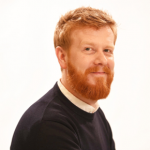 Robert Childs
Strategic Engagement Lead, AI for Impact, GSMA
Rob Childs is the Strategic Engagement Lead for the AI for Impact initiative, at the GSMA, leading activity to develop and scale adoption of mobile big data analytics. Prior to joining the AI4I team Rob worked with a global focus on IoT technologies in Digital Health/mHealth, engaging with GSMA members and the broader ecosystem to accelerate the delivery of new connected devices and services addressing interoperability, regulatory issues and IoT security. Rob has supported numerous initiatives, such as the European Commission programme United4Health, ITU m-Powering Development mHealth working group and the Broadband Commission for Sustainable Development mHealth working group. Rob has also represented the GSMA as member of the EC eHealth Stakeholder Group.
Prior to joining the GSMA, Rob worked in the Pharmaceutical Industry specialising in Market Intelligence, Sales Strategy & Business Analysis, advising Pharmaceutical Companies across Europe on their sales and marketing implementation strategies.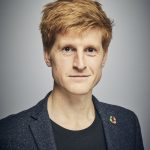 Dr. Charlie Harrison
Technical Lead, AI4I, GSMA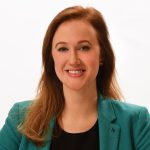 Jade Nester
Director, Consumer Policy , GSMA
Jade Nester is Director, Consumer Policy, at the GSMA, a trade association representing the interests of mobile network operators worldwide. Jade has 14 years of experience working on technology policy issues. Prior to joining the GSMA, she was at Promontory Financial Group, an IBM company, where she advised clients on compliance with privacy and data protection frameworks. Between 2006 and 2014, she worked for the U.S. government, including as Senior Advisor for Internet Policy at NTIA in the Commerce Department and Director, Internet Public Policy at the State Department. She is an IAPP Fellow of Information Privacy (FIP) and holds the CIPP/E, CIPP/G, CIPM, and CISSP certifications. She is a member of the IAPP Women Leading Privacy Advisory Board.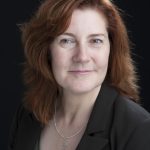 Hilary Kemp
Strategic Product Director, AI4I, GSMA
Video Highlights
For more information on the AI4I Webinar Series, view video highlights and register for upcoming sessions, please go to www.gsma.com/betterfuture/resources/ai4iwebinarseries
Welcome Remarks & Overview of Mobile Big Data Analytics
Policy & Privacy Considerations
Closing Remarks & Resources