GSMA Webinar: ESG Metrics for Mobile
The GSMA has launched 'ESG Metrics for Mobile', a first-of-its-kind mobile sector ESG reporting framework, developed alongside partners from EY, Yale Center for Business and the Environment, and a working group of 20 mobile operators representing 45% of the world's mobile connections. The framework also draws on experience from key global industry and ESG stakeholders who contributed to the project.
Featuring ten industry-specific KPIs, the framework covers a range of key material topics for the sector, from energy consumption and waste reduction to digital inclusion and data protection. The common metrics are designed to simplify and harmonise ESG disclosures and complement universal reporting, by adding a crucial industry-specific lens.
As operators adopt this new ESG framework, the metrics will provide stakeholders with a deeper understanding of the industry, and where its most material impacts and value are generated.
Watch the on-demand videos to learn how mobile operators are coming together to harness ESG in order to demonstrate and generate greater value for society. 
During this interactive and informative webinar, the GSMA and EY shared details of the framework and discuss its benefits. The session featured an industry-focused panel discussion with mobile operators Vodafone and MTN, in addition to hearing from ESG investment experts from ESG Book (formerly Arabesque) and Refinitiv, who explored topics such as the power of alignment for accelerating progress and fostering a more meaningful dialogue between investors and companies.
See the full webinar:
Highlight Short Video: ESG Framework Presentation
Highlights Short Video: ESG Panel Discussion
Welcome
Alix Jagueneau, Head of External Affairs, GSMA
Introduction
Praveen Shankar, Managing Partner & UK&I TMT Sector Leader, EY
Presentation: ESG Framework
Nadia Chelache, Sustainability Director, GSMA
Panel discussion, followed by 10 mins Q&A
The value of industry alignment: Enhancing the ESG dialogue between company and investor
Moderator:
Alix Jagueneau, Head of External Affairs, GSMA
Panellists:
Nompilo Morafo, Group Chief Sustainability & Corporate Affairs Officer, MTN
Tom Salisbury, Senior Sustainable Business Manager, Vodafone
Todd Bridges, Global Head of Sustainable Investing & ESG Research, ESG Book (formerly Arabesque)
Robert Jenkins, Global Head of Research, Refinitiv
Closing Remarks
Alix Jagueneau, Head of External Affairs, GSMA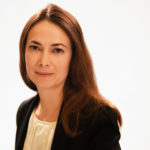 Alix Jagueneau
Head of External Affairs , The GSMA
Alix Jagueneau is Head of External Affairs at the GSMA – the global mobile industry association representing the mobile industry. She leads strategic advocacy campaigns and oversees the engagement of GSMA with external stakeholders including industry partners and international organisations such as the United Nations, World Economic Forum, The World Bank, OECD, etc.
She is responsible for driving a number of initiatives around SDGs, climate action, big data for social good and trust, to accelerate the mobile industry's purpose, sustainable and responsible leadership.
Alix joined the GSMA in 2011 and has held various policy and advocacy roles within the organisations. Before joining the GSMA, she was a Senior Public Affairs Consultant for Waggener Edstrom, a public affairs and communications agency, based in their Brussels office.
Alix holds a Master's degrees in Political Science from the Institut d'Etudes Politiques in Aix-en-Provence and from the University of Law in Nantes, France.
Praveen Shankar
Managing Partner & UK&I TMT Sector Leader, EY
As the EY UK&I TMT Market leader and a member of the UK&I Performance Markets and Investment Committee, Praveen is passionate about helping our clients tackle the industry challenges they face from disruption, emerging technologies and transformation and bringing the best of EY's vast array of skills and insights, to turn these into opportunities.  Praveen has over 20 years of experience working with some of the world's largest TMT companies and has run large transformation programmes that have delivered significant tangible business value. Previously, Praveen led EY UK&I's Telecoms and Operations teams and prior to joining EY, he has worked in several large-scale technology companies. Praveen has an MBA from the University of Cambridge.
Nadia Chelache
Sustainability Director , The GSMA
Nadia is Sustainability Director at the GSMA. The sustainability programme she leads brings together MNO members and their ecosystem partners to collaborate on global initiatives to address the industry's most significant impacts and opportunities, drive progress towards the UN Sustainable Development Goals, and raise standards of the sector's responsible corporate sustainability practices. She is currently leading the ESG Metrics for Mobile project, bringing together mobile operators, investors and other stakeholders to define the industry's most material ESG metrics and forge a more efficient and meaningful way to report and communicate ESG.
With a background as a sustainability strategy and ESG reporting consultant, Nadia gained extensive experience working predominantly with clients in the ICT sector. Prior to joining the GSMA, she was Group Sustainability Manager for Helios Towers.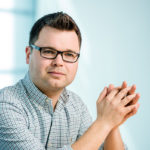 Tom Salisbury
Senior Sustainable Business Manager, Vodafone
Tom is Senior Sustainable Business Manager at Vodafone Group. Tom is responsible for Vodafone's global external sustainability reporting and communications as well as leading Vodafone's approach on enabling customers to reduce their environmental impact. Prior to joining Vodafone, Tom led sustainability reporting and governance at SABMiller (the world's second largest brewer).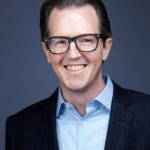 Todd Bridges
Global Head of Sustainable Investing & ESG Research, ESG Book (formerly Arabesque)
Todd Arthur Bridges, Ph.D.
Partner and Global Head of Sustainable Investing & ESG Research at ESG Book whose expertise lies at the intersection of sustainable finance, climate investing, ESG research, product development, and technology. He has worked with global companies (public and private) and institutional investors across central banks, sovereign wealth funds, state pensions, corporate pensions, foundations, endowments, family offices, and advisors, etc. He designs and builds solutions (data, analytics, investments, platforms) that are theoretically motivated by leading research but pragmatic in their delivery to ensure we can more quickly transition to a sustainable form of capitalism – while accounting for externalities and impact on people, planet, enterprise value creation, and long term sustainable profits.
Todd attended formal training at Brown University, Harvard University, University of Chicago, and Cornell University in the United States. He secured research fellowships at Oxford University and the Max Planck Society in Europe. He holds a B.Sc. in Finance & Economics,  MA in Socioeconomics & Org Behavior, and Ph.D. in Socioeconomics & Org Behavior. He sits on advisory committees at Harvard Business School, Yale University School of Management, and NYU Stern.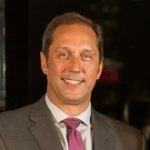 Robert Jenkins
Global Head of Research, Refinitiv
Bob has over 25 years experience in the Financial Services and Asset Management industries having served in numerous executive and investment management roles at Fidelity Investments in addition to time spent as a strategy consultant in the Asset Management/FIG practice of McKinsey & Company.  As the Global Head of Research and Mutual Funds at Refinitiv, Bob oversees the global collective fund business propositions and investment research functions. Bob also serves on the Investment Committee of Refinitiv overseeing the firm's global defined benefit and defined contribution retirement plans.
Bob earned an MBA in Finance and Entrepreneurial Management from the Wharton School, University of Pennsylvania.  Over his career he has held FINRA Series 4, 7, 8, 9/10, 24 and 63 General Securities licenses and has served as a General Securities Principal and as a Senior Registered Options Principal.  In addition to numerous speaking events and financial media appearances, he has authored several white papers on topics such as Retirement Investing, Investment Policy and Portfolio Manager Selection.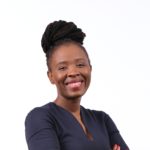 Nompilo Morafo
Group Chief Sustainability & Corporate Affairs officer, MTN Group
Nompilo is the Group Chief Sustainability & Corporate Affairs officer of the MTN Group, effective 1 February 2022, having joined MTN as Group Executive for Corporate Affairs and Sustainability in December 2018. She is responsible for the creation of shared value and the integration of Environmental, Social and Governances (ESG) practices at the core of MTN's business, including the management of MTN's reputation-through coordination of sustainability, corporate communication, stakeholder engagement and corporate social investments (MTN Foundations)) across its footprint.
Nompilo joined MTN in 2019 from LafargeHolcim in South Africa, where she was the country director for communications, public affairs and sustainable development. Prior to this, Nompilo was a Vice President for Sasol's International Exploration and Production business spanning across various countries, based in Mozambique.
Her experience in corporate affairs, country management and sustainability spans more than 20 years in sectors including financial services, mining, oil and gas and now telecommunications.