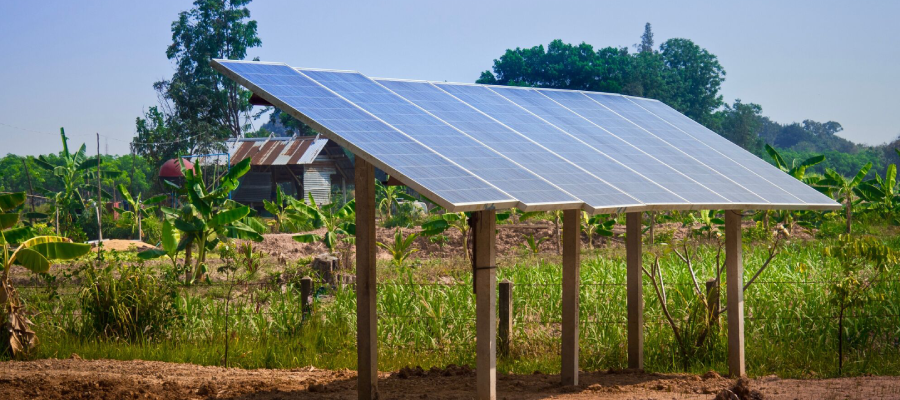 The planet is in the grip of the climate change epidemic, largely due to the fog of dangerous emissions clouding the earth's atmosphere.
Millennial environmental activists have the ear of world leaders; their criticism towards international governments for their underwhelming climate-change efforts dominated headlines worldwide at the United Nation's General Assembly (UNGA). Every business sector, political figure and member of society has a critical role to play in urgently addressing the declining health of the planet.
Mobile network operators are making considerable headway in substantially reducing their own emissions, through the launch of unique energy efficient initiatives, the sourcing of renewable energies and carbon offsetting.
Industry momentum for mitigating the cataclysmic effects of climate change has been steadily building. This reached fever pitch during UNGA week, when the GSMA officially announced the industry had developed an industry-wide decarbonisation pathway and climate action roadmap, to achieve net-zero greenhouse gas (GHG) emissions by 2050, in line with the Paris Agreement.
But why the concentrated focus on reducing carbon emissions of all the greenhouse gasses?
The most damaging contributors to climate change are greenhouse gasses, and carbon dioxide is the most dangerous and prevalent of all. It lingers in the atmosphere for thousands of years and is responsible for 75% of emissions globally[1]. Air pollution, which is caused by other gasses in addition to carbon dioxide, kills over 7 million people annually, as 91% of the world's population live in areas with air quality exceeding the safe limits set by the World Health Organisation (WHO)[2].
Mobile network operators (MNOs) are changing the way business is done, and have experienced first-hand why doing good, is good for business. Addressing climate change has gone beyond the realms of standard CSR policies and now dominates a top spot in many MNO business strategy priorities. To keep pace with societal demands, consumer expectations and investor standards, mobile operators need to demonstrate they are taking progressive action to significantly impact climate action.
Future-thinking and environmentally conscious operators are demonstrating considerable progress through their ambitious initiatives. Orange in Jordan, are evolving business models to lessen environmental impacts through the installation of clean solar farms[3], which represent over 90% of all their energy consumption. MTN in Uganda have installed over 240,000 solar home systems delivering clean and affordable energy to over two million people[4]. AT&T have just announced one of the largest corporate renewable energy investments in U.S. history, purchasing 820MW of clean wind power, to dramatically cut gasses in the environment.[5]
Individual climate-mitigation initiatives are invaluable, yet the zeitgeist of the industry is exemplified by the 50 mobile network operators, representing more than 5.2 billion mobile connections globally, who have committed to the target of achieving net-zero greenhouse gas (GHG) emissions by 2050, in line with the Paris Agreement.
Although progress so far has been significant, there is still much to be achieved. The mobile industry recognises how crucial collaboration is to accelerating impact and stimulating real change. Therefore, mobile network operators are actively partnering with members of the wider mobile ecosystem, members of the international community, climate experts and third-party organisations to advance industry progress, establish best practices, and supporting disclosure and target setting.
The mobile industry has stepped in to mitigate the effects of dangerous emissions on an international scale. Through advancing mobile technology innovations in areas such as big data and IoT, energy efficient and environmental solutions can be implemented across multiple sectors, including transport, manufacturing, agriculture, building and energy. This enables further sectors to follow suit and amplify impact.
To explore further real-world examples of how the mobile industry is acting now to tackle climate change and drastically reduce emissions, visit: https://www.gsma.com/betterfuture/emissions-mitigation