As one of the five co-founders of the EQUALS Global Partnership for Gender Equality in the Digital Age and Co-Chair of the EQUALS Skills Coalition, GSMA led a number of strategic discussions about the initiative's 2023 roadmap at the 6th Annual EQUALS Partners and Coalition meeting which took place in New York on the fringes of the UN General Assembly. Addressing EQUALS Partners from across the globe, GSMA Chief Regulatory Officer John Giusti spoke about the importance of public and private partnerships in closing the digital gender divide. As part of his welcome remarks, he also highlighted the growth and success of the EQUALS Her Digital Skills initiative jointly led by GSMA, ITU, W4 and EY as well as data from the recently published GSMA Policy Considerations to Accelerate Digital Inclusion for Women in Low and Middle Income Countries report.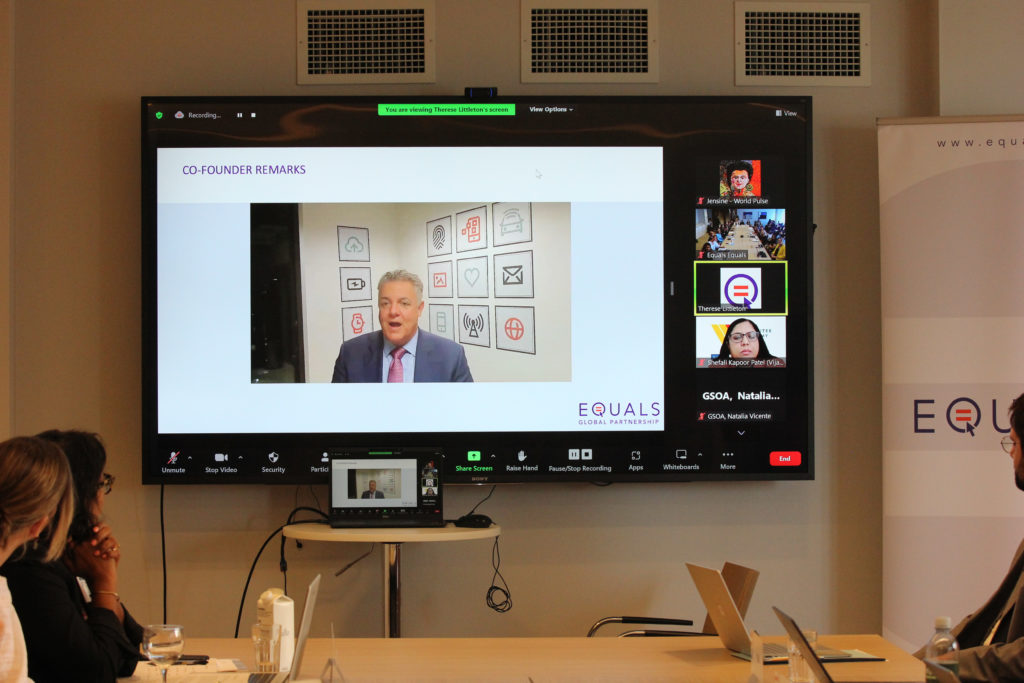 One of the meetings' outcomes saw GSMA commit to support with the development and implementation of an EQUALS impact and evaluation framework, as well as a capacity building programme for emerging female leaders in tech. Tamara Dancheva, Senior International Relations Manager with GSMA and Co-Chair of the EQUALS Skills Coalition, said: "Connecting everyone and everything for a better future sits at the core of the GSMA's mission so closing the digital gender divide is one of our key priorities. We look forward to strengthening the work of the EQUALS Skills Coalition and aligning its mission and work to that of the Access, Leadership and Research Coalitions by leveraging the power of the mobile industry in bridging the digital skills gap."
Alongside the EQUALS meetings in New York, GSMA hosted an EQUALS Her Digital Skills Workshop on Mobile App Development, supported by Verizon, which targeted local young women (ages 18 to 35) from under privileged backgrounds. Approximately 50 participants joined virtually and in person. Representing Verizon was Yolanda Stancil, Vice President for Network and Field Operations, who delivered the female role model keynote remarks. Addressing the young women in attendance Stancil said: "Be your authentic self! It's your Superpower. Don't allow fear or imposter syndrome (negative inner thoughts) to control your destiny. Learn what works to help calm your mind and thoughts when you are anxious or nervous!"

To date EQUALS Her Digital Skills has impacted the lives of over 20,000 young women and girls across 30 countries in 10 continents through free gender transformative digital skills training and e-mentoring opportunities.
The next EQUALS Her Digital Skills workshop supported by Verizon is scheduled for 4 November and the topic will be an Introduction to Cybersecurity. The workshop will take place at the GSMA Headquarters for beneficiaries based in London, UK and virtually for those based overseas. Registrations are already open and more information can be obtained by clicking here.