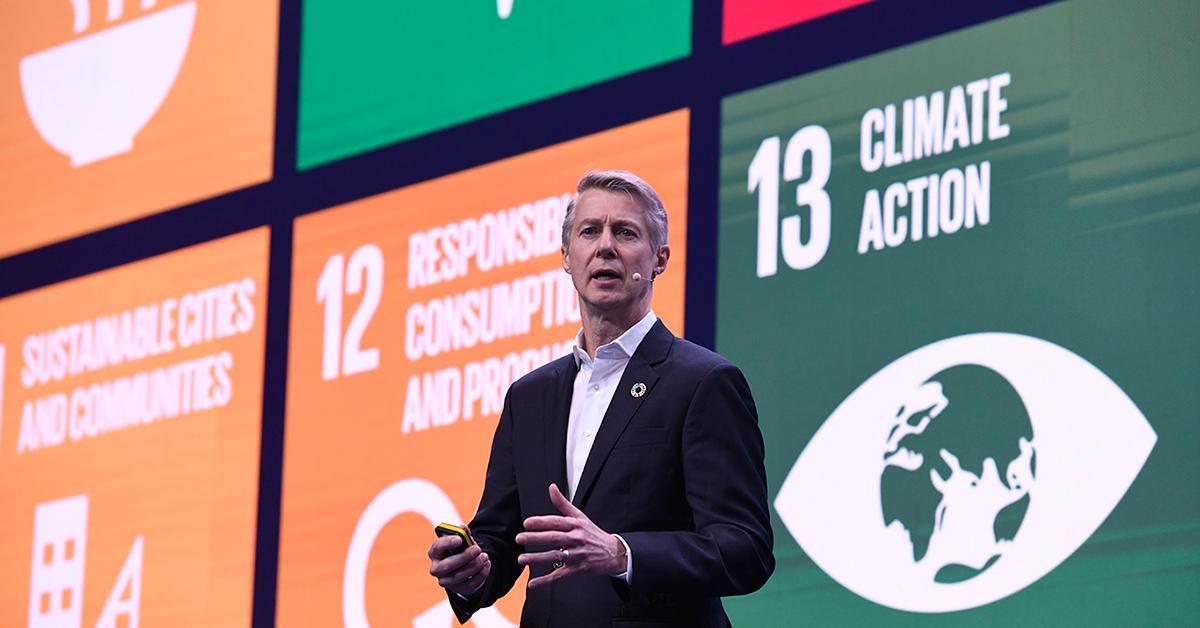 This article is part of the Forum Network series on International Co-operation and will feed into upcoming discussions at OECD Forum 2019.
Industry is playing a key role in achieving the Sustainable Development Goals (SDGs), but it's important to remember that companies are made up of individuals – and everyone in an organisation can make a contribution to the goals.
As we enter the fourth industrial revolution, it is no longer the case that a company's social responsibility is the sole concern of CSR departments. It should be something understood and evangelised by employees across all departments and at all levels.
And it must start at the very top of any organisation. Business leaders are increasingly measured on the contribution they make to society: by their investors, their employees and their customers. Evidence suggests that consumers are increasingly showing greater brand loyalty to visionary businesses that bring value to society and respond to the challenges facing the world. And those companies that neglect their social purpose risk alienating the communities in which they operate.
The challenge now is for companies from all sectors to come together and put delivery of the SDGs at the very top of their agendas.
This new paradigm was reflected in famous comments made last year by BlackRock, the world's largest asset management firm. In an open letter to corporate leaders the world over, its CEO, Larry Fink, declared that, "A company's ability to manage environmental, social and governance matters demonstrates the leadership and good governance that is so essential to sustainable growth, which is why we are increasingly integrating these issues into our investment process".
In other words, BlackRock wants to invest in companies that do the right thing – that are able to deliver more than just financial return.
The mobile industry has been ahead of the curve on this shift in attitudes. Three years ago, the sector became the first to fully commit to the SDGs. Three years on, we are increasing our impact across all 17 SDGs, transforming the industry's commitment into real-world initiatives from mobile operators that are delivering measurable results.
This growing impact reflects mobile's unprecedented global scale, providing a platform to connect unconnected communities, reduce poverty, improve access to healthcare and education and drive sustainable economic growth.
But success has also been built on vision and leadership. Our role at the GSMA has been to equip mobile CEOs and their teams with the tools and skills they need to pursue a sustainability agenda, and advance sustainable and responsible business models without compromising on long-term commercial returns. Our industry has also united behind a single vision: to Intelligently Connect Everyone and Everything to a Better Future.
Leadership also means reaching out and building alliances with other stakeholders, including other industry sectors and the public sector.
One example is the Digital Declaration, a cross-industry movement of CEOs who are committing to a series of principles that serve as a guide to acting ethically in the digital era. The movement was formed on the premise that a new form of responsible leadership is needed to successfully navigate a new age of technology disruption – and at a time while trust in many businesses and institutions is being tested.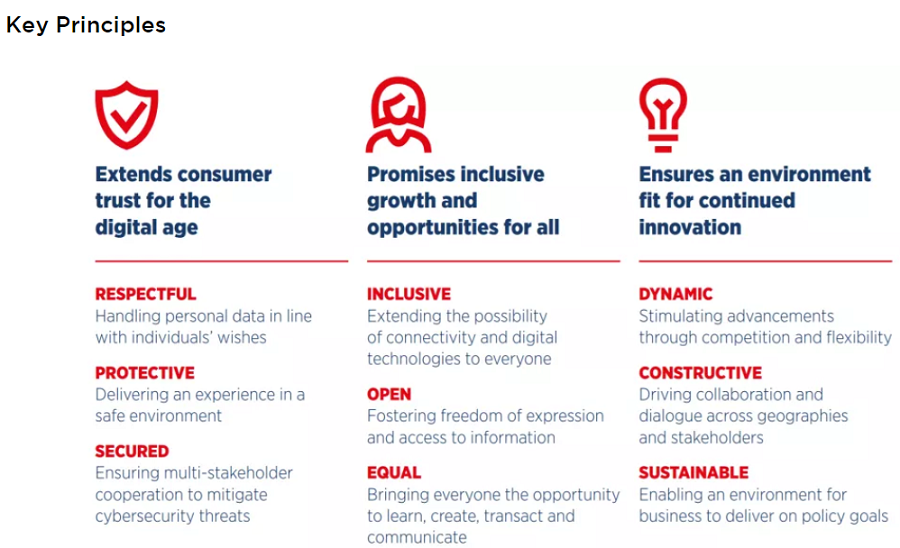 The Digital Declaration calls on signatories to respect the privacy of digital citizens; handle personal data securely and transparently; take meaningful steps to mitigate cyber threats; and ensure everyone can participate in the digital economy without the threat of online harassment. To date, 50 CEOs from a wide range of industry sectors have signed up, taking personal responsibility for the companies that they lead to adopt and promote the principles.
Another example is the Nordic CEOs for Sustainable Future, a group of Nordic-based CEOs spanning a range of industries including banking, telecoms, energy, chemicals and aviation. Joining forces to accelerate the realisation of the SDGs, they highlight the need to develop business models that will drive the transition to a 21st century economy aligned to the ethical, social and environmental priorities of our time. The initiative also creates a platform for the industry to engage directly with the region's governments on these matters, allowing them to speak with one voice on key issues.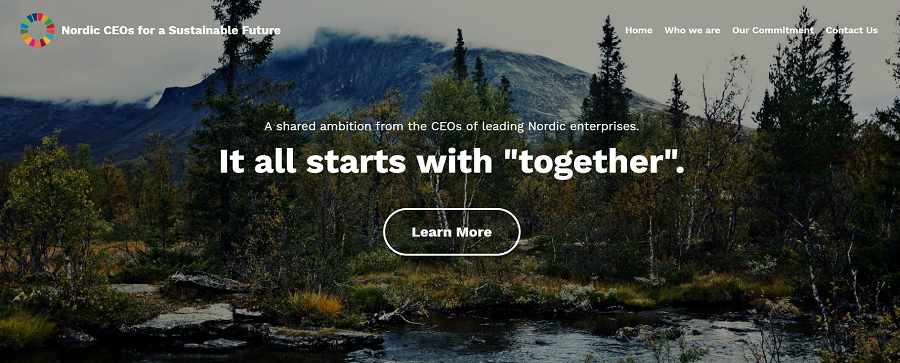 I am proud that my sector, the mobile industry, has provided powerful tools for achieving the SDGs, not from a philanthropy perspective but because it is at the core of business strategy. The challenge now is for companies from all sectors to come together and put delivery of the SDGs at the very top of their agendas.
Continue the conversation and help us co-create the agenda
All of the discussions you have on the Forum Network inform our thinking for the OECD Forum event each year – respond to Mats' article and give your opinions by commenting to help us co-create the agenda!