Utilising real-time mobile analytics to aid in the rescue of missing persons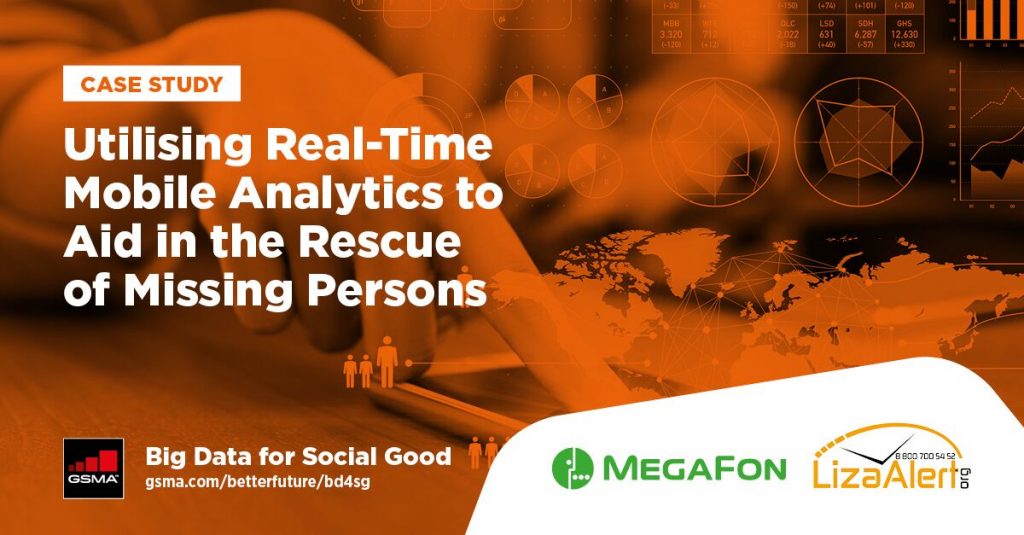 In Russia, 70,000 to 100,000 individuals go missing each year. Of those that go missing, each year 20,000 to 25,000 are never found. To decrease this number, timely action is essential. When searches for missing persons begin within 24 hours of their disappearance, there is a 90 percent probability that they will be found.
By working with the non-profit volunteer organisation LizaAlert, mobile operator MegaFon is offering a smart solution to quickly alert and mobilize individuals ready to assist active search-and-rescue efforts in Russia. MegaFon has developed a system that harnesses its network data to contact those of its 80 million mobile subscribers most likely to have information relevant to the missing person without revealing any customer's personal information.