"Experience is the new Product" in this digital age, and successful Internet companies have executed on this theme by providing elegant customer experiences. Telecom Operators have taken the playbook from Internet companies and are focusing on enhancing the digital experience to drive customer loyalty. However, more needs to be done as the pace of digitization accelerates and customers avoid retail stores or call centers and choose to interact over digital channels.
Savvy Telecom Operators are increasingly embracing eSIM technology because they see an accretive impact on their bottom lines by:
● eliminating the cost of producing, storing and distributing physical SIM cards through the dealer network.
● improving customer experience associated with an end to end digital on-boarding process.
● acquiring high-ARPU customers who own eSIM-enabled smartphones.
● allowing international travelers to activate local wireless services without needing to visit a retail store.
However, the user experience activating a cellular connection using eSIM is a critical path, and only a smooth and frictionless process will enable the technology. Just as Amazon revolutionized e-commerce with its invention of one-click checkout, the activation of cellular connection over eSIM should not take more than a few clicks.
One of the concrete use cases eSIM provides is to connect a tablet or laptop running Microsoft Windows 10 and allow the user in a few clicks to purchase a mobile data plan.
Step 1 – The user starts his new Microsoft Surface tablet or other device running Windows10 OS.
Step 2 – To activate cellular connectivity, the user opens Windows Mobile Plans preloaded application.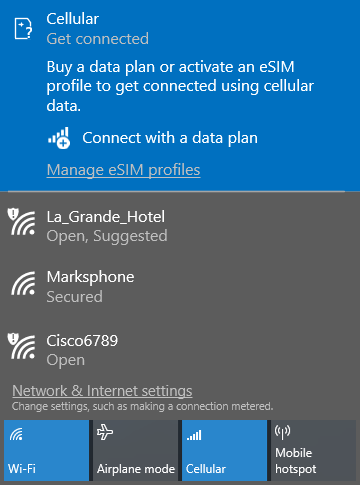 Step 3 – He creates a new account and purchases data connectivity from a list of available operators.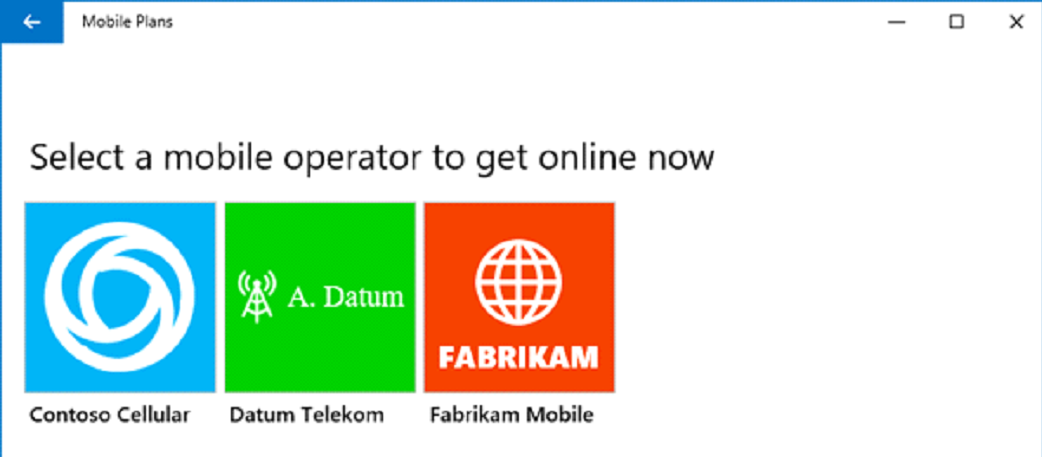 Step 4 – He selects the right Plan.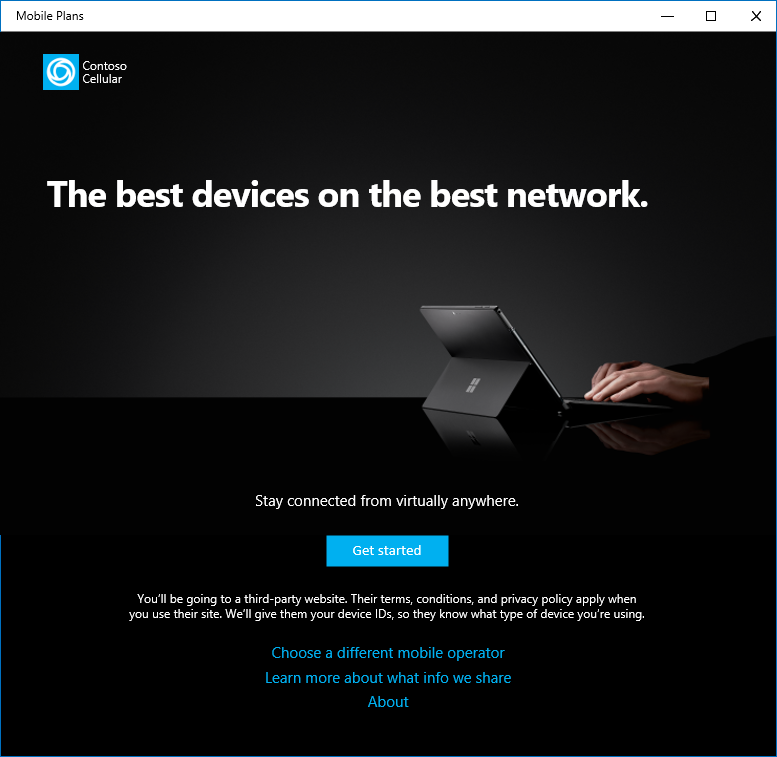 Step 5 – The last step is to enter the confirmation code sent by the Telecom Operator into the corresponding box, and then select Download to provision the device.
This frictionless eSIM activation flow will unlock new revenue streams for Telecom Operators.
LotusFlare eSIM Cloud is part of the Digital Network Operator® (DNO™),, a full-stack and modular IT platform that lets Telecom Operators create 100% digital customer journeys and significantly reduce costs.