eSIM Seminar MWC19; From specification to live products

This year's eSIM seminar will explore the challenges in deploying eSIM and bringing devices to market.
Has the launch of the first eSIM smartphones changed the paradigm?
During the first part of the event, senior managers from Operators, OEMs and EUMs, will provide case studies of market deployments covering devices to digitalisation of the user journey.
The second part will be mainly organised around a panel about the three challenges that need to be addressed deploying IOT: Security, Scalability and Connectivity.
Agenda
Time
Speakers
09:00

Welcome and Introduction

Jean-Christophe Tisseuil, GSMA
Pablo Iacopino, GSMA

09:10

eSIM is here! Learn the latest and what's next?

Embarking eSIM for the benefits of the consumer
Opportunities and challenges of this new ecosystem
New ways of servicing and interacting with customers
Views of the road ahead

Kerrie Lenhart Hogan, Google
Carsten Ahrens, G&D

09:30

Digitalisation of the Customer Journey

How to efficiently address consumer IOT?

New way of conceiving convergence
Which markets are targeted?
A complementary, universal, simple and secured approach of subscription management

How to make it work?
What will the end user experience be?

Benoit Jouffrey, Gemalto

09:50

Accelerating the pervasiveness of device connectivity with eSIM

Connectivity: The backbone of the modern device experience
Enterprise: Increasing productivity, satisfaction and security while reducing cost
The power of eSIM to extend cellular connectivity to more devices
What possibilities does eSIM unlock for customers?

Emir Aboulhosn, Idemia
Erin Chapple, Microsoft

10:15

The challenges deploying IOT, sponsored by ARM

Jean-Phillipe Betoin, ARM

10:30

Panel Discussion: Beyond eSIM in IoT

Tackling the security & connectivity scalability challenge
eSIM usage & best practices in the IoT segment
The disruption potential of eSIM
eSIM as a security enabler
Supporting new forms of connectivity
From eSIM to iSIM: the benefits for the ecosystem

Crystal Lam, Sierra Wireless
Ilan Reingold, Altair
Lars Wemme, Infineon
Lory Thorpe, Vodafone

11:00

Conclusion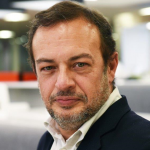 Jean-Christophe Tisseuil
Head of eSIM Technology, GSMA
Jean-Christophe Tisseuil is Head of eSIM at GSMA leading the Remote SIM Provisioning for Consumer Devices Programme. Previously Jean-Christophe was Vice President Strategy Telecoms at Morpho, e-Documents Division responsible for field marketing, innovation and M2M business development. Before joining Morpho, Jean-Christophe was key to the launch of Orange France's first Microsoft Windows Mobile smartphone. He was also responsible for Product strategy and marketing for SIM cards at Orange Group.
Previously he was Product Training and Merchandising Manager for consumer devices at Ericsson. His exhaustive knowledge of the Telco industry, deep technical skill and strong professionalism has been instrumental in the successful market introductions of new technologies to the telecoms market. Prior to working in the telecommunications industry, Jean-Christophe spent 8 years in the HR and training industry.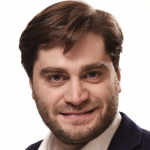 Pablo Iacopino
Head of Research and Commercial Content at GSMA Intelligence, GSMA
Pablo leads the Commercial Research practice at GSMA Intelligence. He drives the research agenda and themes, overseeing the production of content for a range of topics such as 5G and network transformation, telecoms and media convergence, new telco technologies, IoT and enterprise opportunities, spectrum, and the future of the digital consumer. Some of his recent research publications delved into operator revenue and services beyond connectivity, eSIM, 5G investment and opportunities, B2B strategies, and Edge Computing. Pablo is a regular speaker at industry conferences and events, with more than 35 presentations and panels per year. He has more than 15 years' experience in the telecoms sector in different roles, including industry research, equity research and investor relations.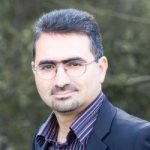 Jean-Philippe Betoin
Director of Strategic and Ecosystem Marketing, ARM
Jean-Philippe Betoin is Director of Strategic and Ecosystem Marketing in ARM's Emerging Business Group with a focus on Secure Identity solutions for IoT devices.
With more than 25 years of experience in smart card and embedded security segments over different verticals (Telecom, Payment, ID), Jean-Philippe held several senior business executive positions at Gemalto, Inside Secure and most recently served as Vice-President, Secure Mobile Solutions at Morpho (now Idemia).
He joined ARM in 2017 from the acquisition of Simulity, where he was in charge of eSIM and IoT Solutions. He has served as chairman of SIMalliance and was a board member of the NFC Forum.
Jean-Philippe holds an MSc in Software Engineering and an MBA in B2B Strategy & Marketing.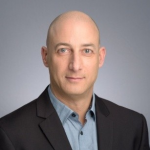 Ilan Reingold
VP Business Development and Marketing, Altair Semiconductor
As VP of Business Development and Marketing, Ilan is responsible for Altair's business management and for developing and driving its growth strategies.
Prior to joining Altair, Ilan co-managed the Small Cells business unit for Broadcom and was responsible for the Small Cells business in America and Europe. Before joining Broadcom, he managed Product, Marketing and R&D teams in several communication companies.
Ilan holds an MSc in Electronics Engineering from the Tel Aviv University, as well as an MBA in High Tech Management from the Technion – Israel Institute of Technology.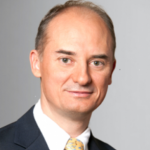 Benoit Jouffrey
Vice President, Connectivity and Embedded Solutions, Gemalto
Benoît Jouffrey serves as the Vice President for Connectivity and Embedded Solutions and is notably in-charge of the subscription management products, business and strategy in Gemalto.
He was previously the Vice President for machine-to-machine (M2M) value-added services from 2010 to 2013 responsible for all cards and services delivered to the M2M / IoT market.
Benoît was also the Vice President, Strategy & Development for the Gemalto Telecom Business Unit in charge of the telecom strategy and long range plan. He has held various Sales management positions at Gemplus previously.
Emir Aboulhosn
VP of Digital Domains, Idemia
Emir joined IDEMIA in 2017 through the acquisition of his company Otono and is currently the VP of Digital Domains, Connectivity and IoT Security where he leads the development of IDEMIA's eSIM connectivity solutions.
In 2011, Emir started Otono Networks, a telecommunications company with a diverse portfolio including a disruptive global roaming MVNO, and a patented self-activating prepaid SIM card.
In 2014, Emir collaborated with Apple to launch a new service selling subscriptions directly to iPad users through the Apple SIM. This laid the foundation for Otono's journey into eSIM, and evolved into today's platform which solves the eSIM connectivity challenges for MNOs and OEMs worldwide.
Kerrie Hogan
Director of Business Development for eSIM, Google
Kerrie Hogan leads business development for eSIM at Google. Her team drives product and partner strategy for connectivity initiatives and manages partnerships with mobile operators, OEMs, and service providers globally. Recently she led the commercial launch of eSIM on Pixel 3. In addition, Kerrie is an advocate for diversity and women's leadership initiatives at Google.
Prior to her work on eSIM, Kerrie led Business Development for Google Fi, a US-based MVNO, and before that managed early stage partnerships for new Google Ads products.
Kerrie holds a bachelor's degree in political science from Yale College and an MBA from MIT Sloan. Outside of her work at Google, she is co-owner of Côte West, a boutique urban winery, has a seat on the Board of Directors of Girls Inc. of Alameda County, and enjoys exploring the Bay Area with her husband, son and daughter.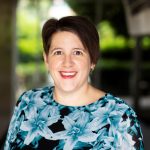 Erin Chapple
Corporate Vice President of the Program Management team, Microsoft
Erin Chapple is the Corporate Vice President of the Program Management team within Azure responsible for the technology at the foundation of all Windows-based products.
Erin is the Product leader for Windows Server and in this role she partners across the ecosystem to jointly innovate and deliver the silicon, hardware, systems and solutions necessary for the Windows Server business.
She is also the Product leader for Always Connected PCs, partnering with silicon and device partners to bring this new category of devices to market.
Erin joined Microsoft in 1998 as a Program Manager on the Small Business Server. Since then, she has contributed to over 15 operating system releases in various Program Manager leadership positions.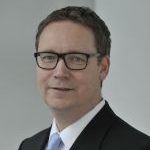 Carsten Ahrens
Chief Executive Officer , Giesecke+Devrient Mobile Security GmbH
Carsten Ahrens is Chief Executive Officer of Giesecke+Devrient Mobile Security GmbH. Having completed his studies in electrical engineering, he brings more than 20 years of experience in various management positions in national and international telecommunications and IT companies. Prior to his most recent positions as Chief Sales and Marketing Officer of Mobile Security at Giesecke & Devrient GmbH and as CTO of Funkwerk AG, he served over five years as CEO for the telecommunications equipment supplier Ericsson in the German market. His professional career includes building up business units in leading companies such as Atos, Origin, and Ericsson.
Lars Wemme
Head of Mobile Security within the Digital Security Solutions Division, Infineon Technologies
Lars Wemme is Head of the Mobile Security department within the Digital Security Solutions Division at Infineon Technologies. He has global responsibility for the development and delivery of tailored security solutions that meet the security needs of today's and tomorrow's connected devices, targeting applications like mobile communication, payment or authentication.
Prior to this role, he worked for over 13 years in various business development, marketing and management positions within consumer electronics and industrial lines of business at Infineon, also acting as Executive Assistant to a Board Member.
Before joining Infineon in 2004, he held marketing and management positions at companies including Philips Semiconductors and Samsung Semiconductors. He has more than 20 years of experience in the semiconductor industry.
Lars Wemme holds a degree in electrical engineering from the Technical University Braunschweig, Germany.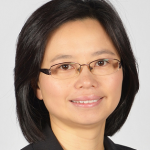 Crystal Lam
Senior Marketing Manager, Sierra Wireless
Crystal Lam is a senior marketing and analyst relations manager at Sierra Wireless. In the past 5 years, she has been preaching the virtues of IoT connectivity and cloud services to colleagues, customers, event visitors. Before IoT, Crystal managed a portfolio of analog IC components at ON Semiconductor, and consulted for Monitor Deloitte. She holds an electrical engineering bachelor degree from the University of New South Wales, Australia; and an MBA degree from the ESSEC Business School, France.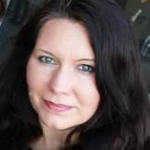 Lory Thorpe
Head of IoT Technology Strategy and Innovation, Vodafone
Lory Thorpe is leading IoT Technology Strategy and Innovation within Vodafone Group, focusing on building and evolving new IoT capabilities through technology transformation, ecosystem development and service differentiation to support a rapidly evolving landscape of customers in a connected and digital world.