GSMA eSIM Seminar Video Recording: Unveiling the Power of eSIM
This seminar is now available to watch on-demand:
https://vimeo.com/574494856/05896a852d 
Overview
This eSIM Seminar streamed focused speeches, panels and live Q&A sessions to help you discover how eSIM is reaching its full potential and what a bright journey is still to come. This edition was divided in two sections, the first one dedicated to 'eSIM and iSIM: technology adoption' and the second one to ''eSIM: Creating confidence for new consumer and industrial journeys's'. During the 'eSIM and iSIM: technology adoption' section we heard the successful story of a the first National platform serving Saudi Arabia M(V)NOs overcoming challenges of integrity and interoperability as well as how iSIM is the booster of eSIM technology adoption working just like an eSIM and fostering the adoption of eSIM in all cellular devices, opening additional services deployment. As part of the ''eSIM: Creating confidence for new consumer and industrial journeys' section we heard from eSIM industry experts and stakeholders about eSIM in the context of Private Networks. Providing the connectivity and security required with 5G cellular connectivity in the consumer case as well as in the industrial / enterprise case and some future oriented use cases to build a smarter and more secure world with eSIM technology. Industry experts discussed:
eSIM is at a Turning Point
iSIM as a cross Industry Business Enabler
The impact of the iSIM in the market
Why is eSIM so innovative?
Securely onboarding of IoT devices
eSIM is transforming private 5G Networks
Cross-industry transformation due to the eSIM
GSMA certification
Speakers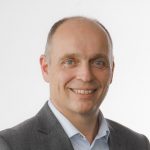 Marcus Eibach
Senior Vice President IT & Services, Deutsche Messe
Marcus works for Deutsche Messe AG as Senior Vice President IT & Services. He is coordinating 5G activities within the company. This means building a private 5G network indoor and outdoor at one of the largest exhibitions centers worldwide and creating a Smart Venue. His team is building the networks across the different industry verticals and within the technical eco-system. Marcus has worked at Deutsche Messe as a senior manager in different roles for 20 years. Before that held a position as business center manager in the logistic sector at DHL Worldwide Express. Marcus holds a German master degree in economics from University of Bremen.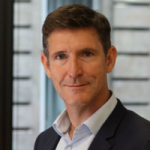 David O'Byrne
Senior Business Development Manager, Druid Software
David is a mobile communications and IT industry veteran with a track record of developing and delivering seismic changes in how mobile technology is used by businesses and individuals.
In a career that includes leading companies such as Anderson Consulting, Enba, Three, Vodafone, Microsoft, MEF and GSMA as well as numerous consultancy roles and start-ups, David has been central to driving innovation in cellular technology and business models across handset design, gaming and content development, tablet computing, banking, health, education and marketing.
David is currently Business Development Manager with Druid Software, a thought leader in Private Cellular Network and Neutral Host technology and one of the first companies to commercially launch a Private 5GSA core. He is also a frequent moderator, speaker and panellist at global and regional ICT conferences.
David holds a Masters in Business Administration and a Bachelor's degree in Engineering from University College Dublin.
Qiang Li
Portfolio Manager, Emerging Business, Ericsson IoT
Qiang Li is responsible for product and portfolio management for the  IoT (Internet of Things) platform within the Business Unit Technology and Emerging Business at Ericsson.
His main focus is to lead the innovative eSIM solutions and business, which has been growing 100% YoY in the last 5 years.
Prior to  that, Qiang was working as a Chief Architect, Innovation driver, Acting Head of Ericsson Research Service&Software within different Business Units (Digital Services, Networks, Research) at Ericsson, across different continents.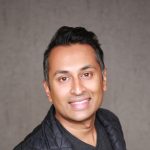 Sharath Muddaiah
Director of Strategic Solutions & Business Development, Giesecke+Devrient
Sharath Muddaiah holds a Master degree in Mobile & High Speed Telecommunication Networks. He has held senior positions within Sales & Marketing, Product Management and Portfolio Strategy over the last 17 years at Samsung, Sony Ericsson and Sony before joining Giesecke+Devrient. In his current position as Director of Strategic Solutions & Business Development, he is responsible for product innovation and eco system developments in the areas of 5G, Private Networks and Mobile IoT.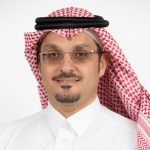 Turki Almushaigeh
General Manager of Enterprise Enablement, Application Sector, STC
Turki is responsible for defining technical strategies towards the implementation of Global Connectivity, the IoT ecosystem, eSIM, CRM & Billing for the Wholesale and B2B sectors. In addition, he looks after field Support Systems for the Operation Sector.
With his 17+ years of background in the Telecommunications and Information Technology Industry – most of it spent within stc – Turki brings a breadth of experience in large-scale programs' implementation, coupled with a leadership track record in various areas related to the Digital Transformation, Artificial Intelligence, RPA, Design and Development, Connectivity and Operation.
Turki holds a Bachelor degree in Computer Science and multiple professional certificates, with significant experience in collaborating and advocating for agile methodologies.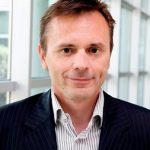 Jean-Francois Rubon
Director Strategy & Innovation, Thales DIS
Jean-Francois Rubon is the Director for Strategy & Innovation within Thales DIS Mobile Communications and Service business line. Based in France, he is responsible to define strategy for embedded security, 5G, IoT, and establishing technology partnerships between Thales and players in the mobile ecosystem.
In more than 10 years of his career at Thales DIS, Jean-Francois has held various positions in the Telecommunication team related to innovation, product management, R&D, standardization and partnerships. Prior to Thales, Jean-Francois worked with several French telecommunication equipment companies and led the development of several mobile products, while contributing to ETSI and 3GPP on cellular interfaces standardization.
Jean-Francois holds an MSc in Computer Science from the National Institute for Applied Sciences (INSA) in Rennes, France.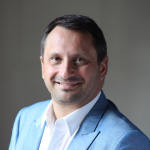 Mathieu Horn
Co-Founder, TriPiCa
Mathieu has worked in the telco industry for 20 years focusing on marketing, strategy and innovation.
In 2011, he launched "Joe Mobile", the first digital MVNO in France, a true telco-in-an-app. He co-founded triPica in 2016 to help operators fast track their digital journey.
He is obsessed with transforming the telco go-to-market model that has barely moved in the last 20 years by putting the customer experience front and center and leveraging the technical capabilities of the smartphone.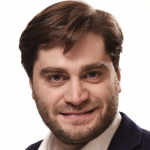 Pablo Iacopino
Head of Research and Commercial Content at GSMA Intelligence, GSMA
Pablo leads the Commercial Research practice at GSMA Intelligence. He drives the research agenda and themes, overseeing the production of content for a range of topics such as 5G and network transformation, telecoms and media convergence, new telco technologies, IoT and enterprise opportunities, spectrum, and the future of the digital consumer. Some of his recent research publications delved into operator revenue and services beyond connectivity, eSIM, 5G investment and opportunities, B2B strategies, and Edge Computing. Pablo is a regular speaker at industry conferences and events, with more than 35 presentations and panels per year. He has more than 15 years' experience in the telecoms sector in different roles, including industry research, equity research and investor relations.
Ian Pannell
Chief Engineer, GSMA
Reporting to the CTO to shape and drive strategic initiatives across a matrix organisation. Covers the drawing together of operators and key stakeholders to reach common goals and consensus across a broad range of technology initiatives. Provides critical technical expertise on the risks and potential pitfalls of a broad range of technology programmes. Management of all the GSMA standing working groups covering – Network Technology, Roaming and Interconnect (Commercial and Technical), Devices, SIM, Fraud and Security, Internet and IPR.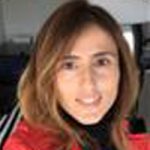 Yolanda Sanz
eSIM Technical Director, GSMA
Yolanda leads multiple eSIM Activities within the GSMA eSIM technology team. She oversees the technical and test specifications creation agreements within the eSIM industry, which aim to define new versions of the eSIM specifications that fit the market's needs and to maintain the quality standards of GSMA's eSIM specifications.
Yolanda also manages the Live Interoperability Test event that helps operators as well as device and eUICC manufacturers to improve eSIM interoperability on the field. In addition, she manages the eUICC Identity Scheme, which provides manufacturers with their own identifiers and thereby enables them to build their own EIDs and identify their embedded eUICC.
Yolanda has more than 12 years' experience in the Telecoms industry, most concrete in the SIM and eSIM technology across different roles, including Standardisation Engineer, RSP Architect, and eSIM Technical Director. She holds a Master's degree in Artificial Intelligence from the Polytechnic University of Madrid.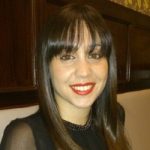 Gloria Trujillo
SIM Group Director, GSMA
Gloria leads some of the GSMA eSIM activities within the GSMA eSIM Team, working together with operators and key stakeholders to reach common market objectives and building consensus on eSIM compliance, eSIM security and eSIM IoT activities.
Gloria also manages the GSMA RSP and M2M Compliance services as well as the eUICC Security Assurance Scheme (eSA Scheme) operations for eSIM products certificate validations and issuance.
Gloria has more than 12 years' experience in the SIM and eSIM industry in different roles including Standardisation expert, eSIM Technical expert, SIM Group Director and eSIM Technical Director.
Sponsors
Agenda
Time CET
Topic
Speaker
 
eSIM Seminar Introduction
10:00-10:05
eSIM Seminar – Welcome
Ian Pannell, Chief Engineer, GSMA
10:05-10:20
eSIM Market Overview
Pablo Iacopino, Director of Ecosystem Research, GSMA
 
Part 1 – eSIM and iSIM: Technology Adoption
 
10:20-10:40
Keynote 1: First National Platform Serving Saudi Arabia M(V)NOs – Success Story
Turki Almushaigh, Enterprise Enablement General Manager, STC
10:40-11:00
Keynote 2: Why iSIM is the Booster of eSIM Technology Adoption?
Jean-Francois Rubon, Director Strategy & Innovation, Thales
11:00-11:25
Panel Discussion: How eSIM based solutions should evolve to enable market ramp up?
Moderator: Yolanda Sanz, eSIM Technical Director, GSMA 

Qiang Li L, Portfolio Manager, Ericsson IoT, Emerging Business, Ericsson
Mathieu Horn, Founder & CEO at TriPiCa
Turki Almushaigh, Enterprise Enablement General Manager, STC
Jean-Francois Rubon, Director Strategy & Innovation, Thales

 
Part 2 – eSIM: Creating confidence for new consumer and industrial journeys
 
11:25-11:45
Keynote 3: Lifecycle Management for Private 5G Networks
Sharath Muddaiah, Director, Strategic Solutions & Business Development, Giesecke+Devrient
11:45–12:05
Keynote 4: Using eSIM for Consumer and Industrial Private Networks
Marcus Eibach, SVP IT & Services, Deutsche Messe David O'Byrne, Senior Business Development Manager, Druid Software,
12:05-12:30
Panel Discussion: eSIM, a Must for Private Networks
Moderator: Gloria Trujillo, eSIM Technical Director, GSMA

David O'Byrne, Senior Business Development Manager, Druid Software
Marcus Eibach, SVP IT & Services, Deutsche Messe
Muddaiah Sharath, Director, Strategic Solutions & Business Development Giesecke+Devrient

12:30
Closing Remark
Gloria Trujillo, eSIM Technical Director, GSMA