MWC23 Las Vegas – FinTech Summit at Industry City
Whats On About MWC Las Vegas Attend
Join us for immersive fintech sessions on Thursday 28 September 2023 at Industry City, Las Vegas Convention Center, West Hall, W1.
Industry City Lead Partner: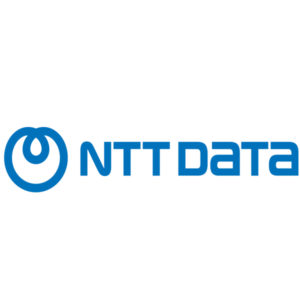 Industry City 5G Supporting Partner:
Our sessions
The Fraud Threat Landscape
Time: 10:00 – 11:00 PDT
The fast-paced changes within the fintech sector keep evolving and are driving the need for strengthened authentication solutions as the fraud threat landscape widens.
From fraudsters increasingly deploying new social engineering scams as an attack vector, the FTC is reporting consumer losses to scams is nearly $8.8 billion in 2022, an increase of 30%.
As sophisticated solutions are developed such as biometric authentication including the use of selfies for identification, accuracy of advanced AI helping to improve KYC at onboarding stages and Zero Trust Network Access building trust in voice calls, we will hear from industry experts discuss the current fraud threat landscape, the innovative solutions that are tackling key threats and increased collaboration between key stakeholders across the eco-system prevent digital credential theft.
Our speakers: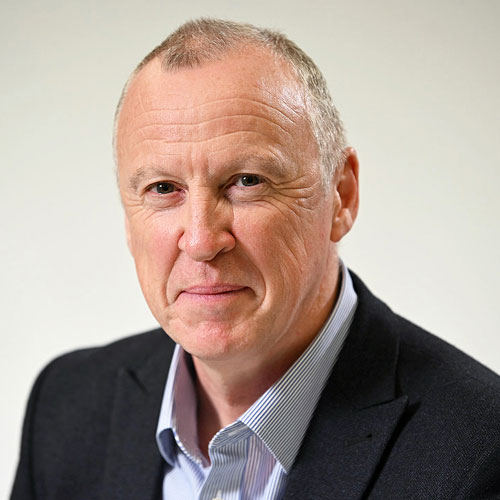 Brian Gorman
FinTech Vertical Lead, GSMA
Brian is the FinTech Vertical Lead at GSMA leading activities to enhance collaboration between the Financial Services vertical and the mobile eco-system. This reflects the strategy requested by the GSMA board to get closer to key verticals and better understand their needs.
His career includes product and commercial management in banking and mobile telecoms including O2, Lloyds and Barclays. As well as Telecomms, heading up the Digital Product team, Commerce, at Telefonica UK.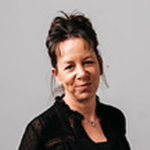 Clare Messenger
Global Commercial Head of Fraud Protection Services, JT Group
Clare heads up the Mobile Intelligence division for JT Group- a Tier-1 Telecom Company with over 600 Mobile Network Operator partners worldwide. Working closely with these MNO partners, JT provides network data solutions that protect against identity theft and account takeover and support businesses with SCA. Clare started her career in the media industry heading up commercial teams within the publishing, TV and digital sectors. For over 15 years she has worked in the Telecommunications industry and has led many new strategic projects to drive incremental revenue for Mobile Operators. Clare was a founding member of the UK joint venture Weve-  a mobile media and payments business that was owned by Vodafone, TEF and EE. Clare is an expert and avid advocate on using mobile data for fraud prevention and has worked extensively with Mobile Operators globally. Successfully scaling the Mobile Intelligence business for JT has been Clare's key priority and the ongoing focus is on developing new services and expanding into new markets.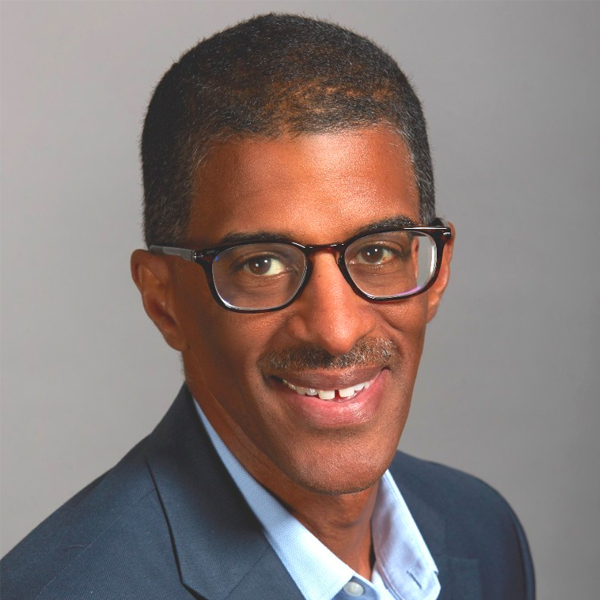 David Lowe
Managing Director, Verizon Business Group, Signature Accounts
David is a seasoned sales executive with over 30 years of experience in the IT industry. David began his career on the customer side of IT with leadership roles at both DuPont and Salomon Smith Barney. With a keen understanding of business processes, systems, and human behaviors from the customer point of view David transitioned these experiences to successful sales leadership roles with Hewlett Packard and Avaya.
David joined Verizon in 2016 and is Managing Director of Signature Accounts based out of Basking Ridge, New Jersey. Verizon's Signature segment represents Verizon's top 26 multinational clients globally. Davidisresponsiblefortherelationshipwithmanyofthelargefinancialservicesfirmssuchas JP Morgan Chase, Wells Fargo, and Bank of America along with other large enterprises.
David holds a B.S. in Management Systems from Rensselaer Polytechnic Institute. David enjoys training for and participating in endurance sports competitions and can often be found volunteering in his local community.
Ian Matthews
President & CEO, WMC Global
Ian Matthews is a longstanding leader in mobile security starting in the mid-2000s, when he co-founded a mobile ad consulting company, assisting international content providers with a compliant transition to the US market. Ian has worked with Fortune 500 companies and major industry associations on mobile threats, digital content piracy, compliance standards, and consumer protection. Currently, Ian is co-founder, President, and CEO of WMC Global, a cybersecurity company specializing in mobile threats.
Munz Bharde
Product Management Director, Neustar
Munz is Product Mangement Director at Neustar is a subsidiary of TransUnion. As a product leader with 25 years of cross-industry experience in technology associated with Telecommunication and Ecommerce. With developmental expertise in digital platforms which intersect space between mobile messaging, voice and digital payments. Pivoting insights and intelligence from one vertical to create value in another vertical and reduce friction in delivery of products and services.
Currently managing product suite under TruContact Numbering Services and powering TruValidate services.
Alexander Baines
Senior Account Director (EMEA), First Orion
Alexander Baines is the Senior Account Director (EMEA) for First Orion., the leading provider of communication protection and branded communication solutions for carriers and enterprises. He's worked with the enterprise solutions provider for the last seven years, building partnerships with global financial institutions and tier-one carriers to provide the best-in-class fraud-prevention and branded calling solutions.
He is responsible for strategically scaling First Orion's innovative products that help enterprises generate additional revenue, increase efficiency, and improve the customer experience by empowering them to brand their phone calls with their name, logo and reason for calling. First Orion is a trusted partner to Fortune 500 companies and the world's largest mobile carriers. Baines is based in London, UK.
The New Age of Digital Transformation
Time: 11:30 – 12:30 PDT
The flight to digital channels is creating a real urgency to review legacy networks to create more agility and unlock value from new technologies such as AI. Fintech has enabled the emergence of new, digital only, propositions, pressing incumbents to transform their businesses and reduce costs.
The constant innovation to build and sustain competitive advantage is required but it has to be built on strengthened security with whole new categories such as insurtech which is developed on embedded insurance solutions, embedded payments which is also forecast to grow to 5.3% ($438 billion) of global e-commerce value by 2025, including frictionless checkouts and the growth of remittances.
In this session we will be joined by industry experts to deep-dive into this new age of fintech digital transformation, the innovative value propositions that are delivering seamless experiences and displacing cash and the new trends are driving forward the evolution of the financial services sector.
Our speakers: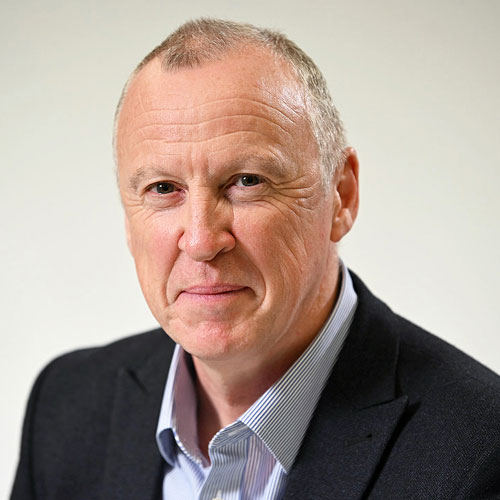 Brian Gorman
FinTech Vertical Lead, GSMA
Brian is the FinTech Vertical Lead at GSMA leading activities to enhance collaboration between the Financial Services vertical and the mobile eco-system. This reflects the strategy requested by the GSMA board to get closer to key verticals and better understand their needs.
His career includes product and commercial management in banking and mobile telecoms including O2, Lloyds and Barclays. As well as Telecomms, heading up the Digital Product team, Commerce, at Telefonica UK.
Clay Bodnarek
EVP Alternative Distribution, bolt
Clay leads bolt's US/Canada distribution for our growing Telecom vertical and has 35 years of experience in the space.   Additionally, Clay manages our delivery of embedded protection products for our P&C, Home Warranty, Employee Benefits, Travel and Specialty Devices market segments.   Prior to joining bolt, Clay was the Global Head of Business Development and Commercial Operations at Brightstar. Outside of work, Clay and his wife enjoy practicing and competing in ballroom dance competitions across the US.
Blair Cohen
President & Founder, AuthenticID
Blair Cohen is the Founder and President of AuthenticID, a disruptive and transformational AI-driven identity proofing and fraud prevention company.  Its technology quickly and securely verifies identities with 99% + accuracy in seconds.  The outcome for companies is a reduction in fraud costs, elevated security, and a friction-free customer experience.
As a dynamic technology entrepreneur with over 30 years of experience, Blair is future-focused and can anticipate industry needs, identify pain points, and then build systems to help organizations improve their bottom line. Prior to turning his focus to solving the biggest challenge on earth, identity, Blair launched several other groundbreaking enterprises and pioneering technology products. Named by One World Identity (OWI) as one of the 100 Most Influential Identity Experts globally, his articles can be found in publications like Fast Company. He frequently speaks at industry conferences focused on identity, risk management, and information security.
Jefferson Wang
Global 5G and Networks Lead, Accenture
Jefferson is the lead author of the best-selling book, "The Future Home in the 5G Era." He is Accenture's Global 5G and Networks Lead (Accenture is a 738,000-person global professional services company with skills in more than 40 industries offering Strategy & Consulting, Interactive, Technology and Operational services – all powered by the world's largest network of Advanced Technology and Intelligent Ops centers). For over two decades, Jefferson has been at the intersection of business and technology. He has focused on new network technologies and architectures, such as 5G, Private Cellular, Edge Networks, SD-WAN and SASE, that will unlock the cloud continuum.
Jefferson builds businesses on his belief that success comes from big picture thinking mixed with detail-oriented execution. His ability to identify new technology patterns helps his clients navigate constant change. He works with global leaders to break down complex problems into compelling stories, define a roadmap of use cases based on technology capabilities, create innovative business models and build new addressable markets. He then rolls-up his sleeves to mobilize teams and deliver through launch.
Jefferson is a regular speaker at Mobile World Congress (MWC) and Consumer Electronics Show (CES) and has appeared on CNN, CBS, NBC, ABC and Mobile World Live TV. His perspectives are featured in publications that include The Wall Street Journal, USA Today, Forbes, Fortune, New York Times and Washington Post.
Jefferson holds a Bachelor Degree in Mechanical Engineering from the University of Maryland, College Park.
Ivan Ostojić has joined Infobip as Chief Business Officer after 10 years at leading global consulting company, McKinsey & Company, where as a Partner he co-founded and co-led McKinsey's Global Technology Council and McKinsey´s Innovation & New Business building (Leap) practices.
Ivan's extensive industrial and consulting experience will help us step into unchartered technological waters that drive business growth and help us achieve even stronger global expansion. More importantly it means we can bring exciting and immersive experiences to connect people around the world with the organisations they love and rely on to live their lives. Our new member of the management board will implement strategic initiatives even faster, especially new go-to-market and business models based on innovation and technology.
One of Ostojić's main goals will be to further strengthen Infobip's critical future & market-shaping functions, such as strategic project office, marketing, Go-to-Market & business model innovation, partnership & alliances, and strategic M&A.
Ostojic is lead a team that aims to set long-term strategy, and accelerate the delivery of Infobip's innovation into the hands of our customers. Now that we are entering a new phase of exponential growth there is a huge space in front of Infobip where we can make world-transforming, disruptive new solutions to enable more personalized, faster and more robust communication. 
Ostojic will be based out of Zurich, Switzerland, where he lives. He holds a doctorate in natural sciences from the University of Basel and a master's degree in management, technology and economics from the Swiss Federal Institute of Technology.
Ostojic is a new name in a series of prominent appointments to  Infobip's management in the last year, which is in line with the company's strategy of strengthening expertise and bringing rich experience for the coming period during which the company will continue to apply an exponential approach to business.
Unlocking the Power of Fintech Innovation
Time: 13:30 – 14:30 PDT
The power of fintech innovation is unlocking new opportunities such as Cloud and AI platform models driven by API's and regulations fuelling competition by reducing market entry costs and enabling innovative fintech propositions to launch and scale rapidly. As Blockchain technology enables the rapid development of new fintech solutions, interest in wholesale solutions also gathers pace as pilots are launched.
With exciting times ahead, more than 100 central banks exploring CBDCs (IMF), Web 3.0 and the exploration of NFTs, such as Starbucks Odyssey and gaming drive forward, ESG and climate sustainability are key areas of focus – there is real momentum within the innovation space for the fintech ecosystem and consumers.
This session will explore how mobile is at the heart of this innovation spike and how leaders are driving innovation, creating new solutions and quickly capturing value from the market opportunities they see.
Our speakers: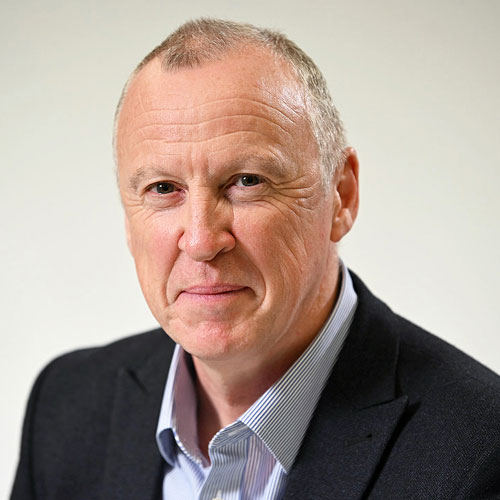 Brian Gorman
FinTech Vertical Lead, GSMA
Brian is the FinTech Vertical Lead at GSMA leading activities to enhance collaboration between the Financial Services vertical and the mobile eco-system. This reflects the strategy requested by the GSMA board to get closer to key verticals and better understand their needs.
His career includes product and commercial management in banking and mobile telecoms including O2, Lloyds and Barclays. As well as Telecomms, heading up the Digital Product team, Commerce, at Telefonica UK.
Dan Thygesen
SVP & GM – Wholesale, Innovation & Partnerships, T-Mobile
Extensive multi-national and telecom experience overseeing Strategy, Revenue, Customer Acquisition, Operations, Partner Portfolio and Retention functions.
Currently, SVP and General Manager with full PnL accountability for the TMUS Wholesale line of business. Responsible for the Strategy, Business Development & Account Management, Product Management, Operations and Delivery organizations in support of multiple lines of emerging businesses within T-Mobile USA, including MVNO, IoT, Web3.0, MVNA, MVNE, M2M, B2B2X, Reseller and Partner Brands. Past responsibilities have also included significant contributions within the Sales, Account Management, Product Management, Customer Experience and Marketing organizations across the core brands and the enterprise.
Under Dan's leadership, the TMUS Wholesale business has focused on growing key customer segments within the U.S. marketplace and developed partnerships with entrepreneurs, founders and investors as well as some of the world's most recognized brands.
Before joining T-Mobile USA, Dan held various positions in AT&T Wireless Services and spent several years living in Japan, Korea and Thailand. Dan holds a bachelor's degree from Washington State University, speaks Japanese and has a keen interest in foreign languages, cultures and international experiences.
Dr Lov Kher
Managing Principal & Technology Fellow, 5G Acceleration, Verizon Business
Dr. Lov Kher is Managing Principal & Technology Fellow, 5G Acceleration for Verizon Business Group. He is leading a team of distinguished architects and thought leaders working to accelerate the adoption of emerging product/solutions categories such as private 4G/5G networks, mobile edge computing and managed solutions. Lov's focus is on the development of innovative solutions with emerging platforms (e.g., Computer Vision, AI over the Edge and Precision AR/VR) leveraging a portfolio of network services, and support customers in their transformative journey starting with leading innovation workshops driving business outcomes and solutions design leveraging our broad portfolio of capabilities. Lov and his team are focused on supporting various verticals including financial services and insurance, manufacturing, retail, logistics and transportation.
Lov brings over 30 years of wireless and wireline technology experience having served in various functions as well as co-founding two startups. He holds a patent in SDN technology. Lov holds a Ph. D. in Systems and Control Engineering from Case Western Reserve University, Cleveland, OH. He received his M.E. and B.E from Indian Institute of Technology (IIT), Roorkee, India.  Lov is settled in NJ with his family.
John Duigenan
Global Leader, Financial Services Industry, IBM
John Duigenan is IBM's Global Leader in the Financial Services Industry. His mission is to accelerate clients' value creation using IBM technology, leveraging initiatives and use cases that are strategic and applicable across the industry.
As General Manager and an IBM Distinguished Engineer, John leads by example as a hands-on technologist. Since joining IBM, he has held technical and business roles spanning the entire product, sales, and implementation lifecycle, with extensive development, service, sales, and technology leadership. He's led multi-billion-dollar transformation programs for IBM's customers.
 He is a senior member of the Americas Distinguished Engineer Board and the IBM Sales Technology Leadership Team. John is certified at Advanced Levels in IBM's Technology.
Madhusudhan Magadi
Managing Director,Financial Services Industry Consulting Partner and Architecture Service, NTT Data
Madhu has over 25 years of experience in banking operations and technology management, spreading across architecture, digital, payments, artificial neural networks and consulting. Currently, he is managing director and lead consultant for the Bank Modernization Practice at NTT DATA. As a thought leader and practitioner, he delivers modernization outcomes by leveraging banking business, domain, operations and technology functions.