MWC23 Barcelona FinTech Summit – Catch-Up
On Tuesday 28 February 2023, we hosted the FinTech Summit at Industry City as part of MWC23 Barcelona. Across four sessions we discussed key topics, challenges, solutions and upcoming trends in Fintech with our exceptional global speakers. Watch the full FinTech Summit sessions below.
Thank you to our Industry City Sponsors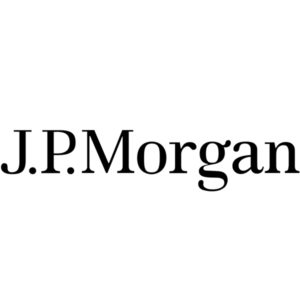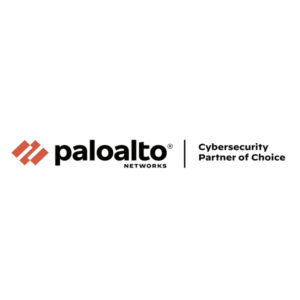 Thank you to our expert speakers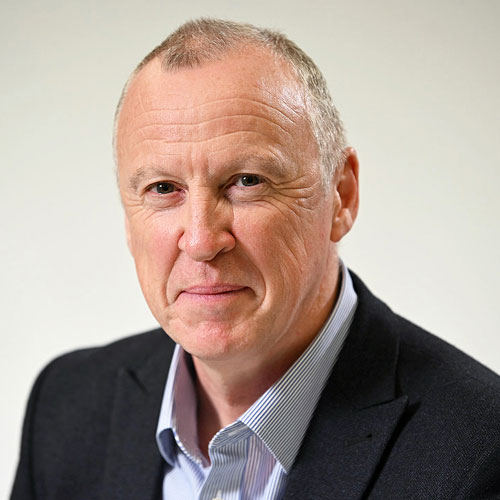 Brian Gorman
FinTech Vertical Lead, GSMA
Brian is the FinTech Vertical Lead at GSMA leading activities to enhance collaboration between the Financial Services vertical and the mobile eco-system. This reflects the strategy requested by the GSMA board to get closer to key verticals and better understand their needs.
His career includes product and commercial management in banking and mobile telecoms including O2, Lloyds and Barclays. As well as Telecomms, heading up the Digital Product team, Commerce, at Telefonica UK.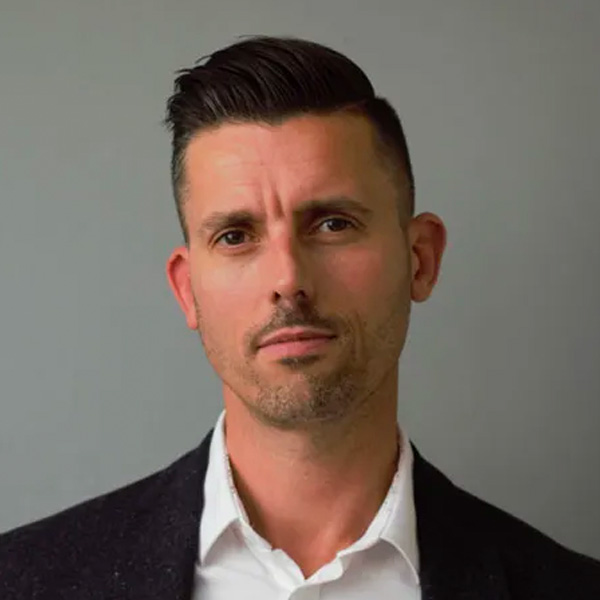 Fraser King
Global Head of Vodafone Identity Hub, Vodafone Group
Fraser is a founding member of Vodafone's Big Data and Advanced Analytics business unit and now heads up commercial strategy for Vodafone's Mobile Identity portfolio globally. Fraser thrives on challenging the norm, burning the rulebook and realising the profound possibilities technology creates to improve human life.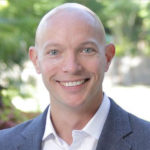 Jason Georgi
Global Field CTO for SASE, Palo Alto Networks
Jason is the Global Field Chief Technology Officer for Prisma SASE at Palo Alto Networks. He is an accomplished technology executive with over 25 years of experience driving innovation and transformation initiatives across global organizations. Jason collaborates with CIOs, CTOs, and other technology leaders on strategies aimed at enabling business outcomes.
His recent previous experience includes being the global head of Zscaler's business consulting practice and eight years at GE, where his organization was responsible for enabling GE's cloud journey through network and network security transformation.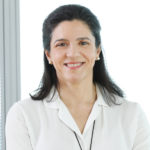 Pilar Clavería
Payments, Operations and Procedures Advisor, Spanish Banking Association
Since September 2008, Pilar Clavería is the Payments, Operations and Procedures Advisor at the Spanish Banking Association. Currently she is member of numerous European and national committees and working groups related to payments, cybersecurity and digital issues: Member of the EPC General Assembly; Member of the Payment Systems Committee and of the Cybersecurity Working Group of the European Banking Federation. At national level she is Member of the National Payments Committee chaired by Bank of Spain and of the CEOE's Commission on the Digital Society, among others.
From 1992 to September 2008 she held different positions of responsibility at Banco Popular Español Group, where she was Head of the Organization and Operations Area.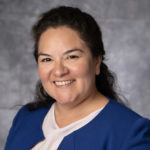 Teresa Walsh
Global Head of Intelligence, FS-ISAC
Teresa Walsh is the Global Head of Intelligence at FS-ISAC (Financial Services Information Sharing and Analysis Center) where she has served for over six years. Her team is responsible for the full spectrum of intelligence alerting and analysis, as well as working with their financial institution members on threat trends and mitigation support. Previously, Teresa worked at Citibank and JP Morgan as an intelligence analyst, mostly in Europe. She started her career over 20 years ago with the US Department of Defense, learning intelligence analysis from the US Naval Criminal Investigative Service (NCIS) and then as a contractor with Booz Allen Hamilton serving at an Army post. Teresa lives in London, UK.
Alexander Baines
Senior Account Director (EMEA), First Orion
Alexander Baines is the Senior Account Director (EMEA) for First Orion., the leading provider of communication protection and branded communication solutions for carriers and enterprises. He's worked with the enterprise solutions provider for the last seven years, building partnerships with global financial institutions and tier-one carriers to provide the best-in-class fraud-prevention and branded calling solutions.
He is responsible for strategically scaling First Orion's innovative products that help enterprises generate additional revenue, increase efficiency, and improve the customer experience by empowering them to brand their phone calls with their name, logo and reason for calling. First Orion is a trusted partner to Fortune 500 companies and the world's largest mobile carriers. Baines is based in London, UK.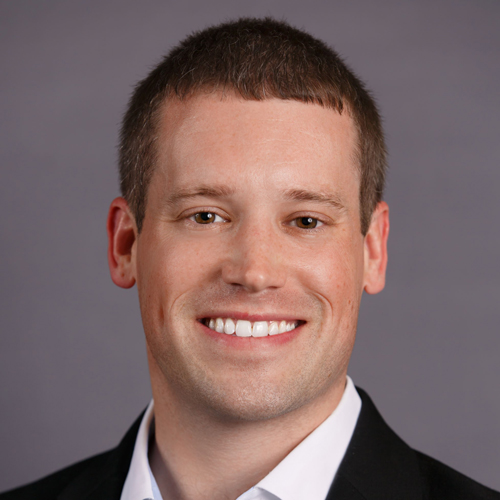 Jeff DeLong
Director of Vertical Growth, Worldpay
Jeff DeLong is the Director of Vertical Growth for the Government, Utilities and Telco verticals within FIS' Merchant Solutions division, Worldpay. Jeff and his team are responsible for FIS's comprehensive merchant strategy and go to market approach, globally and across channels, in these key verticals.
Prior to joining FIS, Jeff served in numerous leadership roles at Verizon, most recently focused on strategic partnership initiatives within Verizon's connected vehicle division. While at Verizon, Jeff also served on the board of the company's ADVANCE employee resource group, whose mission is to promote increased awareness and accessibility for those with disabilities.
Originally from Philadelphia, Jeff is now based in Atlanta and has an MBA from Emory University, as well as a BSM from Tulane University.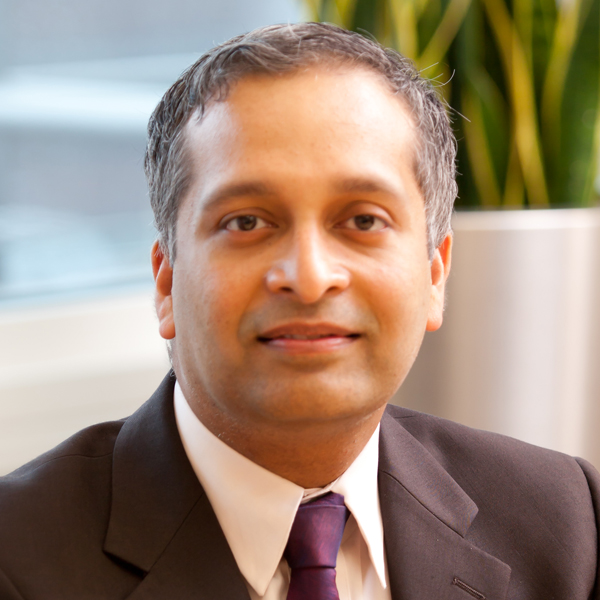 Sulabh Agarwal
Managing Director Global Payments Lead, Accenture
As Accenture's global lead for Payments, Sulabh helps financial institutions and other organizations across the world navigate the shifting payments landscape, combat lost payments revenue, and control and mitigate operational risk throughout the payments value chain. Throughout his career, Sulabh has directed numerous client engagements ranging from defining strategy through to systems integration and implementation. Prior to Accenture, Sulabh worked for Capital One in the cards business. Outside of work, Sulabh likes to spend time with his wife and three kids. He is an engineer from the Indian Institute of Technology and has an MBA from INSEAD. He was recently awarded the Payments Power 10, recognizing him as payments industry leader and innovator in 2021.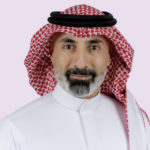 Nizar Al Twaijri
CEO, STC Pay
Nizar Al Twaijri the new CEO of stc pay, is the industry-leading expertise in banking and financial technology, focusing on fintech and the growth and development of innovative digital business products.
Al Twajri has held several positions in the corporate banking sector at the Arab National Bank, including Head of the Corporate Banking Services Group between 2017 and 2021, Vice President between 2014 and 2017, Regional Director between 2012 and 2014, Deputy Regional Director between 2010 and 2012, and Team Leader between 2007 and 2010, and Director of Relations between 2000 and 2007.
Al Twajiri was also the Deputy Managing Director of the "Arab National Bank" since February 2, 2021, Kingdom of Saudi Arabia.
With the rapid success of stc pay, Twaijri has joined stc pay to add his expertise and value to broaden and continue the innovation and customer centric services that stc pay offers.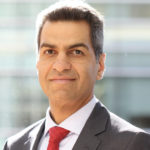 Shahrokh Moinian
Head of Europe, Middle East and Africa (EMEA), J.P. Morgan Payments
Shahrokh Moinian is the head of Europe, Middle East and Africa (EMEA) for J.P. Morgan Payments, and is responsible for growing the firm both organically as well as through acquisitions. Covering 20+ countries, his 800+ strong team provides innovative payment solutions to Corporates and E-Commerce companies, Bank and Non-Bank Financial Institutions as well as Small and Medium-Sized Businesses, supporting them through every stage of growth, with excellent client service, global reach and local expertise.
Prior to joining J.P. Morgan, Shahrokh was the Head of Cash Products within Global Transaction Banking at Deutsche Bank AG in Frankfurt, Germany.  He was also the global sponsor of cross-divisional PSD2 regulatory program, across GTB, Global Markets, Retail and Wealth Management, with direct accountability to the Management Board. Prior to his assignment in Germany, Shahrokh was Head of Trade Finance & Cash Management Corporates for the Americas at Deutsche Bank AG, in New York, between 2010 and 2014.
Shahrokh had a three-year tenure as the Corporate Treasurer of Essilor, a French multinational in the optical lenses industry before joining Deutsche Bank in 2001.
Shahrokh holds a Master of Arts degree in International Relations and Economics from Johns Hopkins University's School of Advanced International Studies in Washington DC and a Bachelor of Arts degree in International Economics from Sciences Po in Paris, France.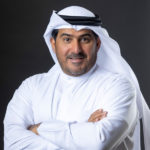 Khalifa AlShamsi
CEO, e& life
Khalifa Hassan Alforah AlShamsi was recently appointed as CEO at e& life, with over 28 years of telecom, media and ICT experience.
He led Etisalat's first move into the digital space through the deployment of mobile services, fibre-based broadband and advanced data services. He has held several leadership positions within Etisalat Group, including Head of Mobile Networks, Chief Marketing Officer and Chief Digital Officer. His role in building the business unit 'Etisalat Digital Services' was critical to generating new revenue streams and accelerating business growth. In his previous role as the Group Chief Corporate Strategy & Governance Officer, he was a key contributor to developing the vision and future strategic priorities of Etisalat Group.
Khalifa's new role as CEO – e& life is to lead this new and exciting journey with an ambition to build an agile, tech-driven and dynamic platform in this B2C vertical. e& life's strength will lie in its various portfolios, starting-off with our Fintech and TV & multimedia functions, including E-vision, under Khalifa's leadership.
His experience and calibre makes him an integral part of e& management team, AlShamsi today is the member of the board of directors at Etihad Etisalat 'Mobily' in the Kingdom of Saudi Arabia and at PTCL/Ufone in Pakistan and Etisalat Afghanistan. He is also the Chairman of both, E-Vision-the UAE based TV content & multimedia company and for Etisalat ICT and the digital arm 'ETS' in UAE.
Helen McGrath
Head of EMEA Payment Method Partnerships, Stripe
Helen has worked in the payment services industry for over 10 years, both as a regulatory lawyer and for the last few years leading the EMEA Payment Method Partnerships team at Stripe. The team is responsible for Stripe's partnerships and partnerships strategy in relation to EMEA non-card payment methods (including, amongst others, wallets, BNPL providers and bank transfer based payment methods). Helen also contributes to the work of Stripe's Policy team on Stripe's policy work on new European payments initiatives, for example the proposals for the digital euro.
Helen is an experienced panel speaker, speaking most recently at the Payments International conference in November 2022 on "Global perspectives on international payments" and at FintechNation, the FinTech & Payments Association of Ireland's Annual Conference, in September 2020 on "Are we seeing the death of cards?".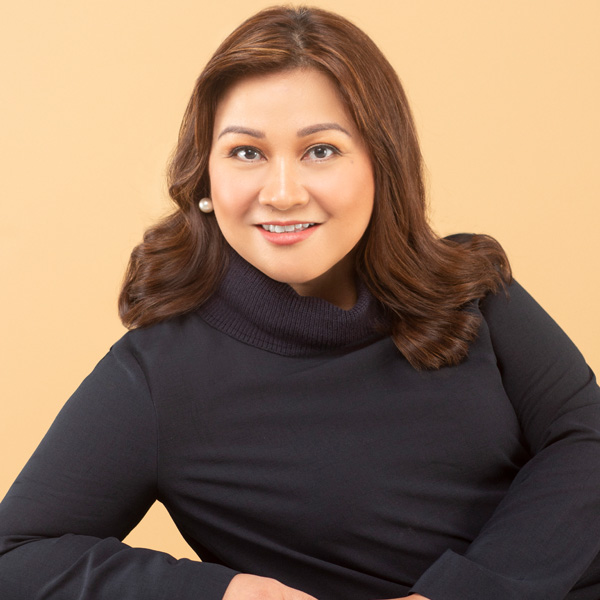 Martha Sazon
President & CEO, GCash
Martha Sazon is the President & CEO of Mynt, which operates GCash. Previous to the role, Martha was a Senior Vice President at Globe as Head of the Broadband Business. With more than 20 years of experience in various industries like food, OTC drugs, personal care and telco, she is highly experienced in transforming organizations and businesses.
In her 12 years in Globe, she has led various businesses such as postpaid mobile, small and medium business, and broadband. She has pioneered and executed breakthroughs, all anchored on addressing important customer needs such as the customizable plans in postpaid, introducing tech solutions for SME's, even creating a new industry category in prepaid via the highly successful Globe Home Prepaid Wifi, while building agile and digital capabilities.
Martha has attended and finished IMD and INSEAD executive programs and has a Bachelor of Science degree in Business Administration and Accounting (Cum Laude), from the University of the Philippines, Diliman.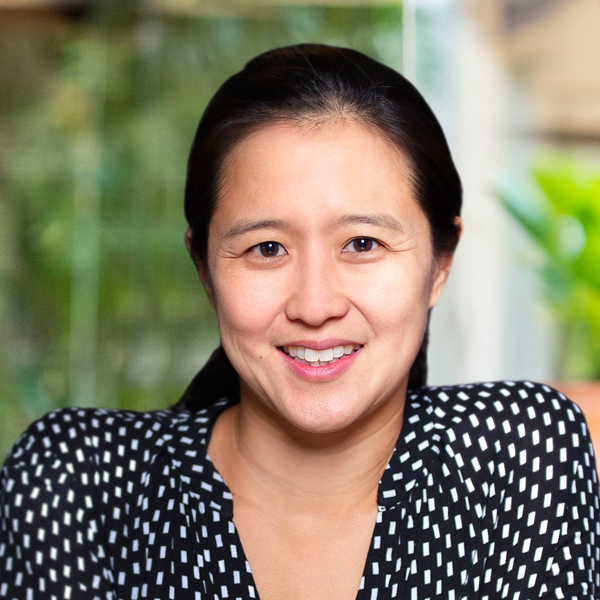 Melissa Wong
Group Chief Product Officer, Bolttech
Melissa leads the overall responsibility to drive the organisation's growth through product innovation and digital transformation. She works closely with our colleagues in technology, customer experience, partnerships and distribution as part of a wider mandate to build and enhance our digital ecosystem.
She has a proven track record as a digital leader in the financial sector, having worked in banking and financial services for over a decade.
She joins us from DBS Bank Singapore, where she spearheaded customer-led digital transformation projects and customer journey initiatives.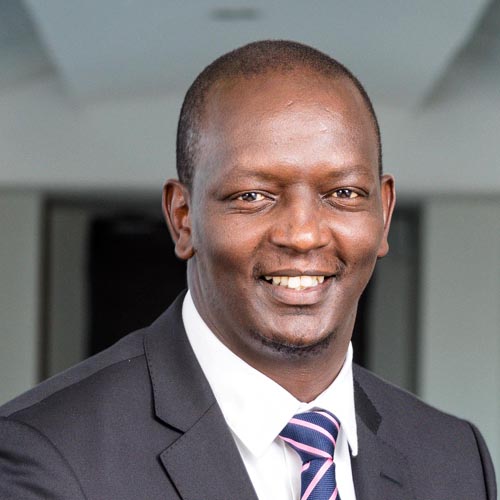 Sitoyo Lopokoiyit
Managing Director, M-PESA Africa
Sitoyo Lopokoiyit is a mobile-financial services expert, who has managed mobile money in two of the largest markets in the world (Kenya & Tanzania). In his current role as Managing Director – M-Pesa Africa, he is responsible for managing and growing M-PESA which has earned revenues of over $700 million, with the service growing at over 19% year on year.
He is a passionate, energetic and easy-going leader, who has delivered major innovations that have revolutionized the global mobile money space and driven financial inclusion such as the world's first contextual over draft facility dubbed- Fuliza, Mshwari a savings and loan proposition, M-PESA Global Payments, and partnerships with Paypal and Ali Express.
Prior to joining Safaricom PLC, he served as the M-Commerce Director at Vodacom Tanzania PLC , where he led the turnaround strategy for the adoption and execution of M-PESA which resulted in the accelerated growth of M-PESA in Tanzania. He also oversaw the delivery of several other transformative products and services like the delivery of Mobile Money G2 platform, M-PESA APP, interoperable transactions for both peer to peer transfers and merchant payments, Business to Business payments, M-PESA CVM and Merchant Payments.
He is currently the Chairman of M-PESA Limited (Tanzania) and CEO of Safaricom Money Transfer Services Limited.
Sitoyo has over 15 years' senior managerial experience from different fields; oil & Gas (Chevron and Total Kenya Ltd) and in the Retail industry within Kenya. He has worked extensively in the East Africa Region as well as in Mauritius and Reunion.
Sitoyo holds a Bachelor of Commerce (Hons) degree in Marketing from the University of Nairobi (2000) and an MSc in Information Technology Management and Organizational Change from Lancaster University in UK.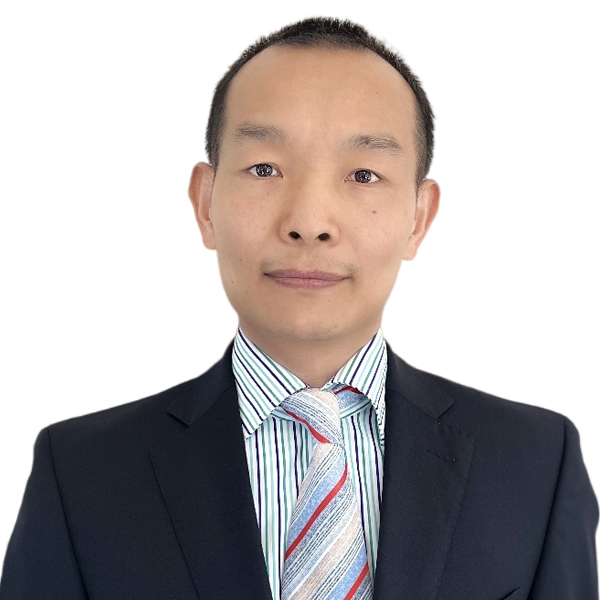 Dou Huichang
VP, Payment Business Group, Whale Cloud
With 14 years of R&D, business consulting experience in telco and eight years of experience in the payment field, Mr Dou has a deep insight into payment development and innovation, especially the combination of telecommunication plus Fintech, helping global CSPs explore new revenue streams with leading payment tech and practices.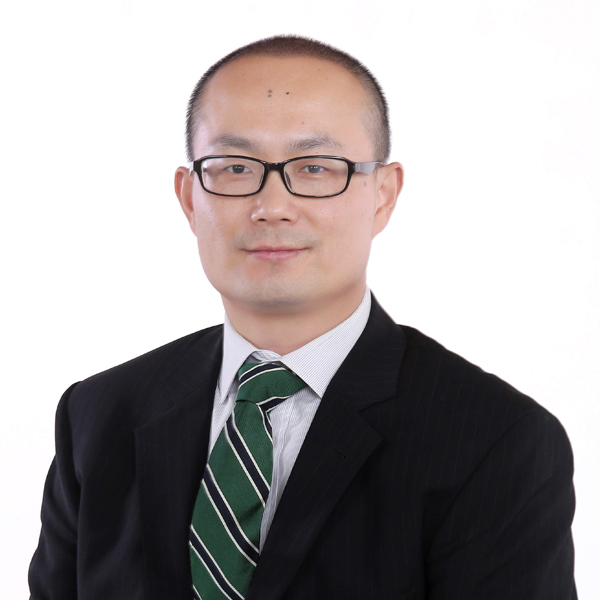 Li Zhixian
Senior Director, Alipay+ Payment Tech Services, Ant Group
Mr Li is responsible for the Ant Fintech business. He has been with Ant Group for six years and has led 10+ Ant mobile wallet investment initiatives across Asia and the MEA region with a few successful cases. With the combination of local understanding and Ant fintech knowledge, He is also responsible for the post-investment JV performance, helping the management to design business strategy, and organize critical battles by leveraging Alipay technology and operational expertise to ensure the business results. He is also sitting on the board of Telenor Microfinance Bank.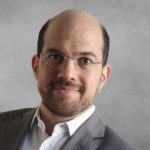 Jerome Ajdenbaum
VP, Cryptocurrencies and Digital Currencies, Idemia
Jerome Ajdenbaum is heading Cryptocurrencies and Digital Currencies at IDEMIA, the author of a bestselling book "Who Will Win the Cryptocurrency War?" and is frequently interviewed in the press on subjects ranging from to cryptocurrencies and the politics of the political aspects of the metaverse.
In this role at IDEMIA, he is in charge of defining and implementing a winning strategy to enable businesses to securely offer cryptoassets and cryptocurrencies to their customers. This encompasses both product and business development. In his previous role, Jerome was heading IDEMIA fintech sales, based in New York, working with all major technology companies to reshape the financial industry. Prior to that, he held various leadership roles at IDEMIA and Gemalto (now Thales). In 2000, he started and developed Iteon, a company specializing in innovation, consulting and software development creating a business with blue chips customers around the globe.  He holds 10 patents on payment security and value added services.
In his bestselling book – Who Will Win the Cryptocurrency War? – he outlines the revolutionary impact that blockchain and cryptocurrencies will have on payments and the irresistible push towards decentralized finance. He focuses on the ethos of the different prospects: currencies without authority (e.g. Bitcoin), private currencies (e.g. Facebook's Diem) and public currencies (central bank digital currencies) and analyses how they compare from a technical, economic and political standpoint.
A graduated engineer, Jerome holds an MBA and an MS in Computer Science from the University of Caen, France.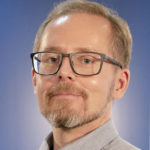 Ville Sointu
Head of MFS Solutions & Strategy, Ericsson
Ville currently leads Ericsson's strategy and solutions practice in Mobile Financial Services. He is a globally established digital financial services expert with 20 years of experience in the financial technology and payment space. Before joining Ericsson, he was creating next generation digital services at Nordea Bank as the Head of Emerging Technologies. Ville is also a member of the European Central Bank Digital Euro Market Advisory Group which was established in 2021. In his spare time he co-hosts the Fintech Daydreaming podcast.
Frehiwot Tamru
CEO, Ethio Telecom
Frehiwot Tamru is an influential, result-oriented leader who is known for her consistency and determination. She was appointed as a CEO of Ethio telecom, Africa's second largest telecom company, by H.E Dr. Abiy Ahmed, the Prime Minister of the Federal Democratic Republic of Ethiopia in 2018.
After her appointment as a CEO, she brought profound changes and a track record of success within the company throughout the consecutive five years. Under her competent and experienced leadership, Ethio telecom saw a 28.69 M growth in the subscriber base and registered a 27.4 billion Birr growth in revenue within the five years, while slashing tariff by 40%- 50%.
Her leadership not only reduced tariffs to ensure affordability but also expanded 4G/LTE & 4G/LTE Advanced services in the capital city and over 136 cities outside of the capital with the aim to address network coverage gaps to ensure accessibility of telecom services.
Through her influence in challenging the status quo and policies, she was able to realize the first telecom-led mobile money service in the country, "telebirr" whose subscriber base reached 29 million and which transacted over 312 billion Birr since its launch in May 2021.
As a continuation of her leadership's effort in enhancing and modernizing the telecom services, Ethio telecom launched 5G service becoming the 6th country in Sub-Saharan Africa to roll out 5G network.
Apart from the main business, her leadership plays a significant role in discharging its corporate social responsibility. Several impactful works have been done in different areas such as: Education, Health, Agriculture, Gender equality, climate in line with the UN Sustainability Development Goals.
Frehiwot is an innate leader who demonstrated her leadership capacity at an early age. She began her career as a programmer and system administrator at the former Ethiopian Telecommunications Corporation (ETC) and went up the ladder at the age of 26 to become the Chief Information Officer of ETC. Again, demonstrating her leadership skills at an early age, she became the deputy Chief Executive Officer of ETC in 2009. She holds an MBA from Open University, UK, a degree in Information System from Addis Ababa University and a diploma in Accounting.
Prior to her appointment as a CEO by the Prime Minister, she was the Board member of Ethio telecom. She has been and still is serving as a board member of different organizations: Sovereign wealth funds, Micro-finances, and Universities.
Among her major achievements as a CEO, she was nominated twice by Avance Media. The first one was among the 100 most influential African Women who are passionate about leading change and challenging the Status-quo and the second, among women CEOs in Africa whose works and accomplishments as the leader continues to inspire the next generation of and across the world in alignment with the Global Goals, SDGs 5 & 10.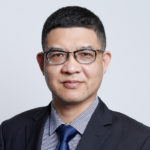 Jacky Zhou
President, Service & Software Marketing & Solution Dept, Huawei
Previously served as the deputy director of the Huawei CEE Nordic European Carrier Business Dept., the director of the Network Solution & Integration Service Dept. of the Huawei Global Technical Service Dept., the vice director of the Huawei China Mobile Account Dept., and the deputy general manager for delivery and service of the Huawei Pakistan Rep Office.
FinTech Summit Sessions
Fighting Back Against Financial Crime
There is a growing trend of fraudsters now deploying social engineering scams as an attack vector. At MWC23 Barcelona, we explored how increased collaboration between key stakeholders across the eco-system has enabled the development of innovative solutions to increase security and enhance user experience enabling digital transformation.
Payments – Driving Digital Transformation
There has been huge disruption in e-commerce and point-of-sale (pos) payments with new value propositions delivering seamless experiences and displacing cash. BNPL is starting to gain momentum, remittances continue to grow and real time payments are accelerating. During the MWC23 Barcelona FinTech Summit, industry experts reviewed the key developments and discuss how payments have become the beating heart of digital transformation.
The Rise of Fintech Disruption
In our focus on disruption at MWCB23 Barcelona, we examined case studies of how fintech is enabling the creation of powerful, disruptive solutions that are redefining the market in Insure-Tech, embedded finance and emergence of new, digital only propositions.
Powering Innovation
During the final MWC23 Barcelona FinTech Summit, we explored how fintech leaders are driving exciting innovations, quickly capturing value from market opportunities they see.