Operator Platform Group
Bringing together developers, operators, platform providers and the broader ecosystem to transform MEC Services and create the level of commonality required to achieve global, interoperable scale
What is Operator Platform Group?
The Operator Platform Group is open to the wider edge-ecosystem and beyond brings together operators, platform developers, edge cloud providers, Standards Developing Organisations (SDOs), Open Source Projects, industry for and market participants.
The Operator Platform defines a common platform exposing operator services/capabilities to customers/developers in the 5G-era in a connect once, connect to many models. The first phase of the platform focuses on Edge which will be expanded in future phases with other capabilities such as connectivity, slicing and IPComms.
The Operator Platform Group is made up of over 40 of the world's leading operators and over 25 key ecosystem partners and is focused on developing requirements to deliver a common solution to the ecosystem. The OPG meet weekly to work on requirements and bringing the Operator Platform to market.
Recently, the Operator Platform Group released its initial set of requirements which focuses on the core functionality of the platform and enabling edge services, from September the Operator Platform Group will focus on further developing requirements and with the TEC Forum activities, bringing products and services to market.
If you would like to get involved or would like more information, contact futurenetworks@gsma.com. 
Explore our resources
Document
Monday 3 Oct 2022 | All Projects | Operator Platform | Resources |
This new specification defines the APIs that an Operator Platform would use for its interaction with the core network's capabilities on its Southbound Interface to the Network Resources. This would enable the Operator Platform to ...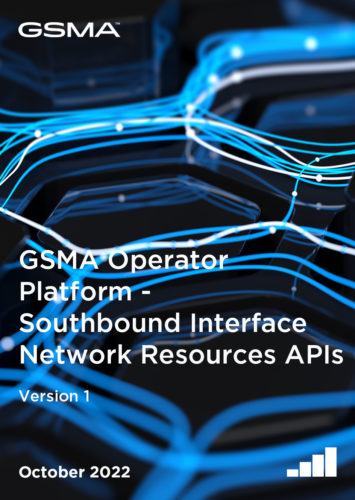 ---