Where: Moscone Center (South), Level 2 room 216.  [Area Map]
AGENDA
10:00 – 10:10
WELCOME AND INTRODUCTION FROM YOUR MODERATOR
The rise of RCS and the $74bn opportunity of Messaging as a Platform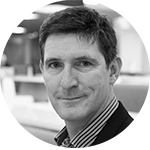 David O'Byrne
IP Communications Project Director , GSMA
10:10 – 10:30

Fireside Chat with Dr Petja Heimbach and David O'Byrne 
Deutsche Telekom's perspective on the outlook and opportunity for operator messaging
Dr. Petja Heimbach
Vice President of Communication (IDU-COM), Deutsche Telekom
10:30 – 10:45

How T-Mobile are expanding their technology and customer propositions with RCS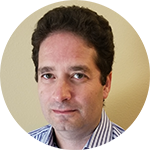 Evan Feldman
Director, Innovation and Core Services, T-Mobile
10:45 – 11:00

How Google are enabling business messaging
Amir Sarhangi
Head of Product Management – RCS, Google
11:00 – 11:15

Innovation in Online and Offline Retail in the store, the home and on the web

Bill Worple
Senior Director, Marketing Technology,  Best Buy
11:15 – 11:30
How Booking.com will enrich customer communication with RCS

Every day, more than 1,500,000 room nights are reserved by customers on Booking.com. Many of these customers request to receive a confirmation of their reservation and will have this offline available through installing the Booking.com app. Currently SMS is used to share a link to Booking.com customers to download the app. Rich Communication Services (RCS) will be a richer and more inclusive channel to share valuable information with Booking.com customers and help them download the app. In this session Max van der Heijden will share Booking.com's approach to using RCS for app acquisition.
Max van der Heijden
Product Owner, Booking.com
11:30 – 11:45
How Messaging is Disrupting Las Vegas resorts
With the imminent roll out of RCS enhancing the already vast messaging landscape, some of the largest integrated resorts in the country have been dabbling with bots, chat-based everything and much more. The problem is few have approached the change in platforms holistically. Derek Schoen will discuss MGM Resort's POV on the future of messaging and some of the first attempts which have already made waves on the Las Vegas Strip.
Derek Schoen
Director or Media Innovation – Marketing Strategy, MGM Resorts International
11:45 – 11:00
Launching RCS and Messaging as a Platform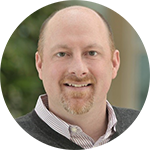 Ryan Sullivan
Vice President – Product Engineering & Development, Sprint
12:00 – 12:30
INDUSTRY PANEL
All speakers will join the Industry Panel for an audience Q&A.
We look forward to seeing you in San Francisco!