Each month, we'll bring you the latest news and insights from Arash Ashouriha, Chairman of the Future Networks Programme.
Future Networks Chairman Update #1:
China Mobile to Chair Future Networks Cloud X Project
By Arash Ashouriha, SVP Group Technology Innovation, Deutsche Telekom AG and Future Networks Chairman
Our industry is on the eve of a key transition phase from 4G to 5G networks. During this critical time for operators, we must take the opportunity to jointly shape this new technology and ecosystem – for our business and for our customers.  I took the role as Chair of Future Networks earlier this year, and I look forward to leading an intense and focused cooperation to ensure an efficient and cost effective transition. As such, I am excited about using this monthly newsletter platform to reflect on developments, and share insights and updates with you as a community with a common purpose.
In Shanghai, the Future Networks Programme held the first AR/VR workshop. We plan to grow this into a broader Forum, which will be chaired by China Mobile. This will be the first use case forum in the Cloud Services / ecosystem activity – Cloud X. We are also exploring the creation of a Cloud Platform, and will share more details on both initiatives at the Steering Group meeting in LA in September.
Allow me to explain the Steering Group; it's where the GSMA members that contribute most to the Future Networks activities meet to discuss progress and set direction for the Programme. This year we are evolving the Future Networks activities from an operational to the strategic and steering perspective, asking the GSMA's existing Working Groups (Networks, Security etc.) to take on the more operational aspects.
The 5G Network Slicing Taskforce is planning a marketing publication which will be released during MWC Americas. This publication will be used by the industry to explain the Generic Slice Template (GST) that defines a set of common slice attributes.
Our push on RCS Business Messaging is progressing well. We held a UK CEOs meeting in July and are planning further activities to ignite countrywide interoperable deployments in other countries. I hope to see you all in LA for MWC Americas; There are many Future Networks related activities planned!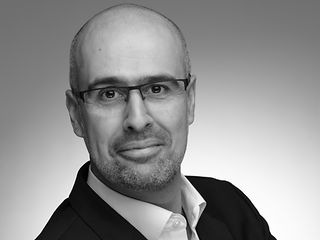 Arash Ashouriha is SVP Group Technology innovation at Deutsche Telekom AG. He takes charge of the strategic development and architectural evolution of the technology domains including OSS, alongside technology innovation management, patent management and standardisation. In addition, he oversees strategic technology innovation projects such as Cloudfication@DT.