Open market devices account for more than 60% of shipments globally and without a centralised device configuration process, OPEX and CAPEX costs for Operators and OEMs are increasing.  Operators are often unable to configure open market devices to work on their respective networks, resulting in a sub-optimal user experience.
The GSMA's Device Settings Database simplifies the process by holding Operator settings for use by OEM's, who will be able to configure devices as required for a specific Operator network to improve the overall customer experience.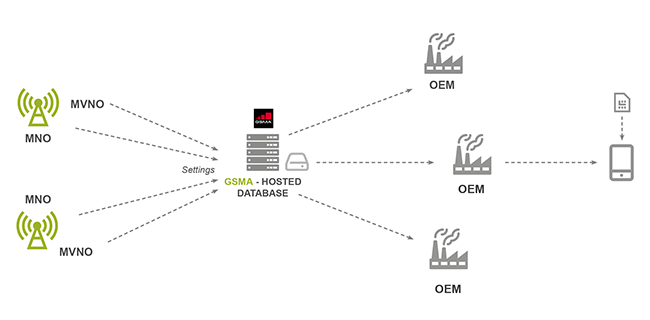 Access key documents below:
Device Configuration Solution presentation – Access here
TS.32 Technical Adaptation of Devices through Late Customisation – Access here
TS.36 Device Setting Database – Access here
To participate in this initiative, please complete the form below:
Sorry, an error occurred.