Henry Calvert, Head of Network 2020 programme, GSMA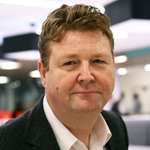 We are seeing real momentum in the global deployment and adoption of all-IP communications services by the mobile operator community such as Voice-over-LTE (VoLTE), Voice-over-Wi-Fi (VoWiFi) as well as the Universal Profile for Rich Communications Services (RCS) messaging. This is in turn helping operators deliver 'advanced communications' experiences to mobile subscribers such as pre-calling, group chat, live video and real-time photo or file sharing, that works natively on any device and network without the need to download an app. Our in-house analyst house team, GSMA Intelligence, tracks the development of all of these services with data direct from our operator partners which allows us to give an accurate picture on the growth and development of the market. These are captured and updated on our All-IP statistics page.
These all-IP based services have accelerated in line with the exponential rise in LTE network deployments where we have seen 507 launches in 170 countries to date, meaning the service is now available to approximately 58% of the world's population. Services such as VoLTE, for example, are quickly becoming mainstream, with 82 successful commercial operator launches in 46 countries. This is providing subscribers with modernised voice and SMS services, an improved user experience as well as additional features such as HD Voice, fast call setup and reliable call handover. Indeed, HD Voice has been adopted by 164 operators in 88 countries. In recent months Vodafone (Czech Public), EMT (Estonia), Zain (Kuwait), YTL Communications (Malaysia), Movistar (Peru), Dialog (Sri Lanka) and Etisalat (United Arab Emirates) have all rolled out VoLTE services. The integration of IP communications into smartphones has also progressed quickly with 228 VoLTE handset models now available due to our work in collaborating with the industry to remove market fragmentation and focusing on common specifications.
We have also seen a lot of developments in Voice over WiFi in the past few months with 35 launches in 21 countries and recent launches in Austria (A1 Telekom), Czech Republic (Vodafone), Germany (O2) and Thailand (AIS).
The Universal Profile for RCS messaging is another area where we have seen significant momentum. The GSMA has agreed a common, open and universal profile with the mobile industry which has the backing of 56 organisations including 44 operators, 10 device manufacturers and 2 mobile OS providers. This is underpinned by an Android client provided by Google that will enable consumers to access enhanced messaging services on their devices. The first operator deployments are scheduled for November 2016. A universal profile will greatly enhance existing operator messaging services by providing users with a consistent and globally interoperable native service with features such as group chat, photo sharing and pre-call messaging.
All of this progress demonstrates a trend that the all-IP market is developing quickly. It has been made possible by our operator members in collaboration with the GSMA's Network 2020 programme who are helping them to move from a circuit switched environment to an all-IP infrastructure while maintaining service continuity. Moving forward the programme is focused on increasing the prominence of messaging as a platform, increasing the number of interconnected IP markets around the world as well as supporting the development of 4G and the move to the 5G era. We believe that operators are in a unique position to offer these services that will deliver enhanced customer user experiences and we expect to see many further global deployments in the near future.
To find out more about the growth of global All-IP solutions please go to, go to http://www.gsma.com/futurenetworks/resources/all-ip-statistics/
Future Networks at MWC Shanghai 2017: A New Global Platform for Conversations, Chatbots and Commerce