Verizon has acquired the AR and VR technology assets of Jaunt XR, a start-up that has raised over $100 million since 2013. The deal bolsters Verizon's capabilities in AR/VR, adding to its RYOT portfolio which is building immersive entertainment content for the operator's 5G network.
AR/VR is one of the promising new use cases that will benefit from 5G's lower latency and better uplink characteristics. The latest GSMA Intelligence survey data for 15 developed countries shows that ownership of VR headsets has reached an average of 5% of the population (see chart). Crucially, among customers who understand what 5G is, 8.1% indicated that they would consider upgrading to 5G if it was bundled with devices such as AR or VR headsets.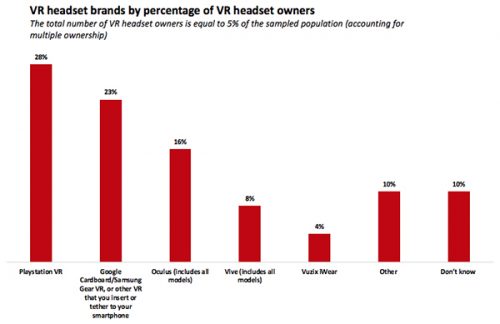 Source: GSMA Intelligence Consumer Insights Survey 2019
Verizon's push into AR/VR is an example of telcos investing in technologies and services that can help to drive demand for 5G. As 5G becomes ubiquitous, more operators will explore localised consumer and enterprise opportunities that benefit from an increasingly efficient 5G network; this will be achieved through investments and/or partnerships.