GSMA Business Messaging Awareness Lab #16 Rio de Janeiro, Brazil
The Future Networks Programme will be hosting the sixteenth GSMA RCS Business Messaging Lab in Rio de Janerio, Brazil on Tuesday 9 October 2018 at 10:00-17:00. There will also be a networking drinks reception following the presentations.
We have a fantastic line-up of speakers from key players in the RCS ecosystem including Bemobi, Mavenir, Samsung, Summit Tech, Wavy Global and more!
Attending a GSMA RCS Business Messaging Lab will allow you to contribute to the future of business messaging. From designing  customer experience, to informing the GSMA standards, your contribution will ensure an open ecosystem that works together to realise the value estimated by 2020 of $74 billion.  Networking is a major part of the Lab series, and individuals have made important connections at the Labs they have gone on to work with.
The RCS Business Messaging Lab enables individuals to contribute to the future of messaging and to ensure RCS becomes an industry-leading business messaging platform by sharing, identifying and resolving issues.
Topics at the Lab in Rio de Janeiro will include:
Global position of RCS
See RCS campaigns in action: Citibank, Express, Subway & more
Chatbot solutions for mobile commerce
Unifying the RCS Business Messaging Marketplace
Current status of RCS in Brazil
How to make RCS Business Messaging a platform of choice for brands
Discounted Rates at the Fasano Hotel for Lab Attendees
We have arranged discounted rates of up to 54% off with the Fasano Hotel for all Lab attendees needing accommodation for the event. To book a room at this luxury 5* hotel, please email the hotel directly. The below rates are for guests arriving on Monday 8 October and departing on Wednesday 10 October.
| | | |
| --- | --- | --- |
| Room Category | Normal Rate | Discounted Rate |
| Superior King/Twin Courtyard | R$2,380 | R$1,295 |
| Deluxe King/Twin Oceanfront | R$3,480 | R$2,030 |
| Suite King Oceanfront | R$6,120 | R$3,750 |
| Deluxe Suite King Oceanfront | R$11,890 | R$5,450 |
Please register your interest in attending by clicking on the button below and submitting your details in the form on the next page.

Antonio Tostes
Pre, Sales Director for Central and Latin America Mavenir
Antonio Tostes
Antonio Tostes is the Pre-Sales Director for Central and Latin America at Mavenir. He has more than 25 years of experience in telecommunications, IT, financial and consulting industries. He has worked previously for Oracle, Accenture and Telefonica.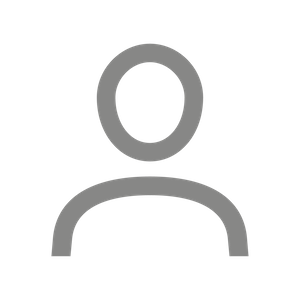 Carlos Souza
Sales Director for Brazil, Mavenir
Carlos Souza
Carlos Souza is the Sales Director for Brazil at Mavenir and has more than 20 years of experience in the telecommunications  business. He has worked previously at Lucent Technologies, Comverse and Acision.