GSMA RCS Business Messaging Awareness Lab #17 – London, UK
The Future Networks Programme will be hosting the seventeenth GSMA RCS Business Messaging Lab, sponsored by Commify in London, UK on Wednesday 24 October at 10:00-17:00.
Attending a GSMA RCS Business Messaging Lab will allow you to contribute to the future of business messaging. From designing customer experiences, to informing the GSMA standards, your contribution will ensure an open ecosystem that works together to realise the value estimated by 2020 of $74 billion. Networking is a major part of the Lab series, and individuals have made important connections at the Labs they have gone on to work with.
The RCS Business Messaging Lab enables individuals to contribute to the future of messaging and to ensure RCS becomes an industry-leading business messaging platform by sharing, identifying and resolving issues.
Please register your interest in attending by clicking on the button below and submitting your details in the form on the next page.
Registration – Tea and Coffee Served
Welcome from GSMA
– Why Business Messaging
– Impact of Campaigns
– Introductions
Jill Cooper, Programme Marketing Director, GSMA
RCS Global Position + Q&A
Gavin Thomas, Future Networks Project Manager, GSMA
Paris Saint – Germain Demo Video
Jill Cooper, Programme Marketing Director, GSMA
Dr Peja Heimbach,Vice President of Communication, Deutsche Telekom
RCS traffic & income forecasts
– SMS traffic and income at risk
– RCS networks and MAUs
– Uplift from SMS to RCS traffic and income
Gavin Patterson, Chief Data Analyst, Mobilesquared
Esendex Presentation:
– Why RCS is such an effective channel
-Esendex' approach to RCS
– Simple self-service notifications
– Launch of Esendex RCS product
David Attenborough, Esendex
RCS The Time Is Now
Fireside Chat – GSMA and Vodafone
Oscar Gallego, Global Head of Smart Communications & Security Consumer Products & Services – Group Technology, Vodafone
Jill Cooper, Programme Marketing Director, Future Networks, GSMA
Reinventing the Messaging Experience
Brent Newsome. CEO, Sigmast – A Samsung Subsidiary 
RCS Business Messaging – A Rich New Channel for Brands
– Google & RCS
– Opportunity & Benefits
– Where we're headed
Hugo Somersham-Jones, Google
Jill Cooper, Programme Marketing Director, GSMA
RCS Business Messaging Presentation
Liz McCord, Principal Product Manager, Vodafone
RCS Brand Showcase: Virgin Trains
John Sullivan, CIO, Virgin Trains
RCS – The Big Picture & How 3C is enabling Brands to deliver RCS
Ramy Riad, Senior Product Manager, 3Cinteractive
Orange & RCS
– Discovery – people need to find bots
– Dialogue – Consumer centric dialogues
– Transact – simplifying identity, authorisation and payment
The 5 Minute Chatbot
– Chatbot solutions for mobile commerce
– Leveraging Mobile Identity
– Live demonstration – how small businesses can quickly build their own chatbots
RCS The Time is Now: Panel Discussion with Operators & Brands
Moderated by Catherine Maguire – Operator Engagement Manager, GSMA
– Ben Cole, Research & Innovation – Telefonica Digital
– Ian Germer, Orange
– John Sullivan, Virgin Trains
– Liz McCord, Vodafone
– TBC
How to make RCS the Platform of Choice for Brands
Henry Calvert, Head of Future Networks, GSMA
Dinner – Pont de La Tour (36D Shad Thames, London SE1 2YE)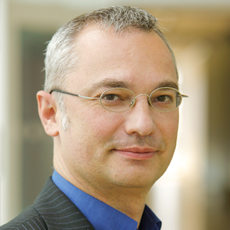 Dr. Petja Heimbach
Vice President NG Communications, Deutsche Telekom
Dr. Petja Heimbach
Petja has been responsible for NG Communications within Deutsche Telekom's Global Headquarter Services since August 2009. In this role, he is responsible for driving innovation & proposition design for fixed and mobile communication services, delivering these products to the 15 national companies of DT.
Since joining DT in 2000, Petja has held several leading positions at DT and T-Mobile Deutschland in the area of Marketing and Product Management.
Before joining Deutsche Telekom, Petja accompanied the advent of the Internet as a strategy consultant to local Telco carriers and led a start-up creating multimedia product & company presentations.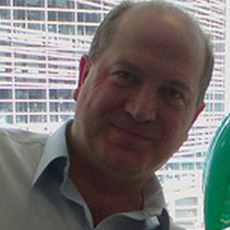 Ian Germer
Ian's long career in the Mobile industry has encompassed consumer, business and operator services. He is currently leading Orange's  RCS business messaging and conversational commerce development programme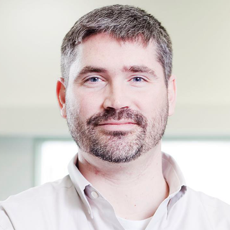 Brent Newsome
CEO, Sigmast A Samsung Subsidiary
Brent Newsome
Brent is the CEO of Sigmast, Samsung's RCS R&D subsidiary company.  He and his team have a long involvement in RCS, pioneering the concept of hosted RCS solutions through his company NewPace, which was subsequently acquired by Samsung in 2016. In his current role he is responsible for Samsung's research and development efforts for Samsung's global hosted RCS solution. Previously he worked for AOL in their SIP-based Voice Services and Operations Teams. He has a BSc in Computing Science from Dalhousie University, and an MBA from Heriot Watt.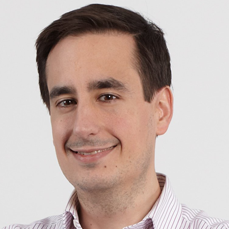 Oscar Gallego
Global Head of Smart Communications & Security Consumer Products & Services , Vodafone Group
Oscar Gallego
As part of Vodafone's Global Technology team, Oscar Gallego is responsible for the Group's consumer products in the areas of communications and security. He joined Vodafone in 2009 has fulfilled senior management roles in both technology strategy and service deployment. Prior to that, Oscar worked for network providers such as Ericsson, NEC and Nortel across engineering and R&D roles.
In 2012, Oscar led the team pioneering the first commercial deployment of RCS, scaling it as a hub to serve 15 Vodafone operations across 3 continents and, more recently, evolving it to offer Messaging-as-a-Platform (RCS A2P) commercially in the first half of 2018. In parallel, he works closely with GSMA partners to define and realise RCS ecosystem foundations enabling interoperable commercial deployments worldwide.
Oscar's current focus is on realising a monetisation ecosystem around the RCS service. Beyond RCS, his responsibilities include evolving telco communications towards a customer-friendly multi-device experience as well as providing a safer Internet journey for Vodafone customers.