MWC20 Barcelona: 5G Operator Platform Seminar – Enabling Developer Innovation
Venue: FIRA, Barcelona  Room: CC4.2 Media Village
As the use cases for 5G become clearer, and more industries look at the incremental revenues that will be brought from 5G services, we explore how operators can facilitate innovation by creating a common developer platform.  In this seminar, hear from key voices in this area including operators, platform providers, and developers, on how an interoperable 5G operator platform, along with edge computing, is the future for massive, rapid, deployment of a new wave of exciting technologies.
In this seminar, the GSMA will explore;

How operators can create platforms that foster the creation of new functionality that satisfy a wide variety of use cases required by new customers
How operators can facilitate access to the 5G functionality for developers
How operators can create interoperable platforms
How to create a thriving developer community
The GSMA's Future Networks Programme will host this 5G Seminar at MWC20 Barcelona. World-class experts from mobile operators and the wider ecosystem will discuss the opportunities and services that 5G will unlock beyond mobile broadband.
Spaces are filling up quickly for this session. Please submit your details in the form below to register your place at the 5G Seminar.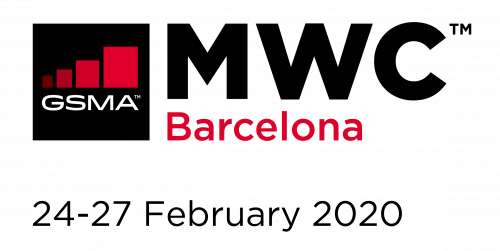 MWC Barcelona is the largest mobile event in the world, bringing together the latest innovations and leading-edge technology from more than 2,400 leading companies. Explore the potential of Limitless Intelligent Connectivity at MWC as industry influencers share their experiences and vision for the future of innovation.
For more information, please visit MWC20 Barcelona.
Henry Calvert, Head of Future Networks, GSMA
Dr. Kangwon Lee, Vice President, Head of Cloud, SK Telecom
Edge Computing In Action: Overview and Current Status in the 5G Era
Edge Computing: From technology to standardisation efforts
The role of industry groups, associations, open source communities and projects
Engaging Infrastructure Owners & Software Developers
Alexandre Harmand, Head of Core & Service Platforms, Telefonica
Dario Sabella, Senior Manager Standards and Research, Intel
The 5G-MEC Application Challenge: Finding a common ground for mobile operators and application developers
Simplifying the developer – operator interface for MEC
Operator Interconnect and federation models for providing larger and global footprint to application developers
Transforming operator infrastructure towards distributed edge compute
Shamik Mishra, Vice President, Altran
Moderated by: Dalia Adib, Principal Consultant & Practice Lead – Edge Computing, STL Partners
Henry Calvert, Head of Future Networks, GSMA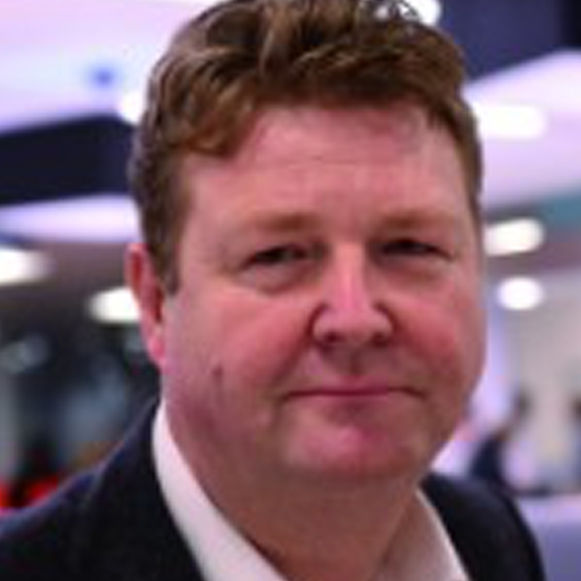 Henry Calvert
Head of Future Networks, GSMA
Henry Calvert
Henry joined the GSMA in December 2013, and will be responsible for the delivery of the Future Networks programme. A key programme of the GSMA's strategic focus, to deliver industry scale for IP Communications and 5G, whilst considering Network Economic challenges for the Mobile industry as it transitions to a 5G Era.
Previously he worked for the SingTel Group and has over 20 years' experience in the telecommunications sector, both in Networks and IT portfolios and has been involved in the deployment of mobile networks in over 10 operations across 10 different countries. Henry designed and built Optus' 3G + LTE mobile network, all IP network and managed the product development transformation.  He was the creator and board member of the network sharing Joint Venture between SingTel Optus and Vodafone Networks Pty Ltd (Australia).
Henry has been a board member and Chair of the Australian Mobile Telecommunications Association (AMTA) and previously held an Executive Management Committee position in the GSMA.
Dario Sabella
Senior Manager Standards and Research, INTEL
Dario Sabella
DARIO SABELLA is working with INTEL as Senior Manager Standards and Research, acting also as company delegate of the 5GAA (5G Automotive Association). In his role within Next Generation Standards division, Dario is driving new technologies and edge cloud innovation for the new communication systems, involved in ecosystem engagement and coordinating internal alignment on edge computing across SDOs and industry groups, in support of internal and external stakeholders/customers. In 2019 he has been appointed as ETSI MEC vice-chairman. Previously he was serving as MEC Secretary and Lead of Industry Groups, and from 2015 as Vice Chairman of ETSI MEC (Mobile Edge Computing) IEG. Prior to February 2017 he worked in TIM (Telecom Italia group), in the Wireless Access Innovation division, as responsible in various TIM research, experimental and operational activities on OFDMA technologies (WiMAX, LTE, 5G), cloud technologies (MEC) and energy efficiency (for energy saving in TIM's mobile network). From 2006 he was involved in many international projects and technological trials with TIM's subsidiary companies (ETECSA Cuba, TIM Brasil, Telecom Argentina). Since joining TIM in 2001, he has been involved in a wide range of internal and external projects (including FP7 and H2020 EU funded projects), often with leadership roles. Author of several publications (40+) and patents (20+) in the field of wireless communications, radio resource management, energy efficiency and edge computing, Dario has also organized several international workshops and conferences.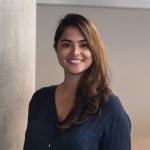 Dalia Adib
Principal Consultant & Practice Lead – Edge Computing, STL Partners
Dalia Adib
Dalia is the Edge Computing Practice Lead at STL Partners and has led major consulting projects with Tier-1 operators in Europe and Asia Pacific on edge computing strategies, use cases and commercial models. She co-authored the research report "Edge Computing: Five Viable Business Models" and been an active speaker at events including Edge Europe and Data Cloud Congress. Outside of edge computing, she supports clients in areas such as 5G, blockchain, digital transformation and IoT.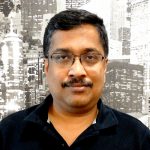 Shamik Mishra
Vice President, Altran
Shamik Mishra
Shamik Mishra is currently serving as Vice President at the Altran Group research and innovation. He is also the Global Chief Industry Architect for Altran's communications business.  Shamik Mishra has nearly nineteen years of experience in the telecom and software industry, providing engineering R&D services, frameworks and solutions to telecom operators, network equipment providers and software firms around the world. As a global lead for R&I in Altran, Shamik drives research and innovation in areas like virtualization, cloud native, edge computing, artificial intelligence and carrier cloud platforms. He represents Altran in several industry forums including Linux Foundation Edge where is a member of the technical advisory council. He is a regular speaker at industry and academic conferences and is often covered by the industry media.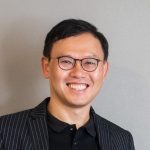 Dr. Kang-Won Lee
Vice President, Head of Cloud, SK telecom
Dr. Kang-Won Lee
Dr. Kang-Won Lee is Head of Cloud Labs at SKT. He leads cloud-based digital transformation, and development of virtualization technology, 5G mobile edge cloud (MEC), AI inference in the cloud, and Blockchain as a Service (BaaS). In blockchain space, his team developed a consortium blockchain platform called STON, and developing new blockchain applications for blockchain-based DID, membership points, and telco infrastructure management. Before SKT, Kang-Won worked at IBM Watson Research Center in New York for 14 years and contributed to major IBM products (Informix, Tivoli, etc.). Kang-Won has more than 20 years of experience in information technology. He co-authored a book, 100+ technical articles, and 50+ patent applications. He is an ACM Distinguished Scientist and IEEE Senior Member. Kang-Won received a PhD in CS from UIUC.