MWC19 Los Angeles – GSMA RCS Business Messaging Awareness Lab #27
Venue: The Jonathan Club
The Future Networks Programme will be hosting the twenty-seventh GSMA RCS Business Messaging Lab at Los Angeles, United States on Monday, 21 October 2019.
Attending a GSMA RCS Business Messaging Lab will allow you to contribute to the future of business messaging. From designing customer experience to informing the GSMA standards, your contribution will ensure an open ecosystem that works together to realise the value estimated by 2020 of $74 billion. Networking is a major part of the Lab series, and individuals have made important connections at the Labs they have gone on to work with.
The Awareness Lab is aimed at companies that are new to RCS. The purpose of these Labs is to provide individuals with an understanding of the Operator RCS service, the GSMA Universal Profile standard, the RCS Ecosystem (Operators, Brands, Technology Companies and Marketing Companies), RCS global deployment, handset adoption, customer experience, brand trials, commercial models and privacy, and security and trust.
In addition to taking advantage of important networking opportunities, you'll also have the chance to hear from high-profile speakers on the following topics and more:
The global position of RCS
Achieving scale
Technical solutions
The business case for RCS Business Messaging
Fortune 500 companies rely on 3Cinteractive (3C) for its dynamic expertise in mobile technology and solutions. Founded in 2007, 3C has built an unparalleled, cloud-based platform delivering flexibility, security, speed, scale and reliability for its clients. From delivering information and driving unique one-to-one interactions, to facilitating valuable mobile commerce transactions, 3C builds lasting partnerships based on trusted solutions to deliver measurable business results for brands. 3C also supports mobile virtual network operators to provide connectivity, billing, CRM, payment processing and marketing tools enabling and enhancing customer lifecycle management.
For more information about 3C Interactive, please visit 3Cinteractive.com.
Attendees will explore Intelligent Connectivity – the powerful combination of high-speed 5G networks, the Internet of Things (IoT), artificial intelligence (AI) and big data. Nearly 22,000 industry influencers and business professionals will be inspired by next level innovation and thought-leadership that will impact our digital experiences, society and the world.
For more information about MWC19 Los Angeles, please visit MWCLosAngeles.com.
Registration for this event is now closed.
Refreshments available from 9.30am
Jill Cooper
Programme Marketing Director
GSMA
Bruce Bales
CEO
IMImobile, North America
John Duffy
Head of Global RCS
IMImobile
Catherine Maguire
Ecosystem Engagement Manager
GSMA
The Art of the Possible
Messaging as a Platform – The Opportunity with RCS Business Messaging
Today's Multi-Channel Conversational Commerce Experience
Building the Bridge to RCS Ubiquity
Jeff Michaud
VP Client Strategy
3Cinteractive – an IMImobile company
Why the opportunity for RCS is now
P2P/A2P user growth 2018-2023
The impact of business models on mobile operator RCS income
How alternative revenue models can more than double the opportunity
Nick Lane
Chief Insight Analyst
Mobilesquared
The Future of RCS Business Models
How ad dollars have impacted mass communication channels over the years, and what this will mean to the mobile ecosystem
How mobile operators should be positioning themselves to take advantage as RCS reaches the tipping point
Why today's outdated commercial models don't work in the new digital economy
John Duffy
Head of Global RCS
IMImobile
Brand Roundtable Moderated by 3C
Creating Global Content and New AD models with RCS
How RCS enables new ways for content providers to engage with their audiences at a global scale
Case study on how Microsoft News is using RCS to drive richer interactions and revenue
Early performance data and how this new AD model can create new revenue streams for operators
Alykhan Govani
CEO
Airfind
KDDI's RBM updates: Use cases & findings
KDDI's RBM overview
RBM use cases in Japan/KDDI
Findings & some thoughts for the future
Hideyuki Koto
Senior Manager
KDDI
GSMA RCS Workstream Update
Verified Sender
P2A
Payments
Mark Nichols
Programme Manager
GSMA
Infobip rolling out RCS in Mexico- success stories
Results of live campaigns
Best practices
Focus industries
David Aguilera
Sales Manager
Infobip
VR Shopping Boutique + RBM mCommerce
VR Livestream 360: Live fashion show boutique with audience interaction
Integrated RBM shopping platform
Modern Call Center platform with Chatbot/MaaP, mCommerce & digital identity
Doug Makishima
CSMO
Summit Tech
Fireside Chat: RCS – Two sides of the Atlantic
Holistic view of the RCS status across North America and Europe
Sharing the latest campaigns results
Overlook for the next 6 months: Ecosystem developments
Oscar Gallego
Head of Smart Communications
Vodafone Group
John Duffy
Head of Global RCS
IMImobile
Gender Equality in the Messaging Industry Messaging
Industry veterans and newcomers will discuss:
How a diverse workforce leads to greater creativity, enhanced collaboration and improved morale
The role leadership plays in creating a workplace culture that welcomes all employees
Strategies Zipwhip has embraced to foster a more inclusive organisation
Alison Billings
VP Industry Development U.S.
Zipwhip
John Lauer
CEO
Zipwhip
Kirsten Spoljaric
SVP of People
Zipwhip
Faye Ricci
Senior Vice President and General Counsel at Zipwhip
Brands in the RCS market
A look at the criteria brands have in order to engage with RCS vs other channels
Examples of what's possible from a brand's perspective
Sharing results of consumer focus groups re brands and messaging
Talk about the opportunities carriers present global brands vs other messaging platforms
Mary Clark
Chief Product Officer and CMO
Synchronoss
Conversational Marketing; A look to the future
Understanding today's consumer and marketing trends
Messaging, the Google way
Bringing Google's smarts to brand conversation
Bart Jenniches
Director, Business Communication Partnerships
Google
Maven RCS: Connecting Carriers to the Global Conversational Grid
Robert LoCascio
CEO and Founder
LivePerson
Coffee Break and Networking
The Current State of RCS in Canada
Intro to CWTA, it's role in Canada and its work in messaging
Characteristics unique to the Canadian landscape
The current state of RCS in Canada across operators
Caitlin O'Neill, Manager
Messaging Product Development
Canadian Wireless Telecommunications Association (CWTA)
How to leverage RCS Business Messaging
Search and Discovery of Businesses
Design of Business Conversations for RCS
Use-cases of Conversational Commerce and Mobile Advertising
Payments: closing the gap for mCommerce
Pedro Andrade
Head of New Product Development
WIT-Software
Next steps to advance RCS penetration
Bridging the gap between UP implementations to generate revenue today
Interactive A2P campaigns
Dealing with A2P interconnection
Carlos Aragón
Senior Director, Solutions Marketing
Mavenir
John Duffy
Head of Global RCS
IMImobile
Networking Drinks Reception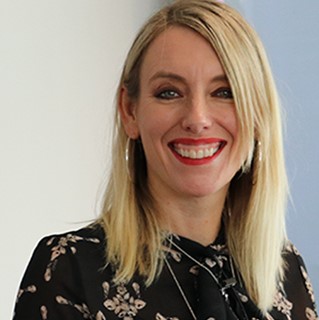 Jill Cooper
Marketing Director – GSMA Future Networks,
Jill Cooper
Jill has played a leadership role in helping RCS Business Messaging gain global traction from a standing start, engaging the industry via regular events and building an international ecosystem that has seen over 79 global network launches and approximately 286 million monthly active users around the world. She has also worked closely with multiple brands helping them to use RCS as a platform to communicate with their customers. Jill is also working closely with mobile operators in the move towards the 5G era.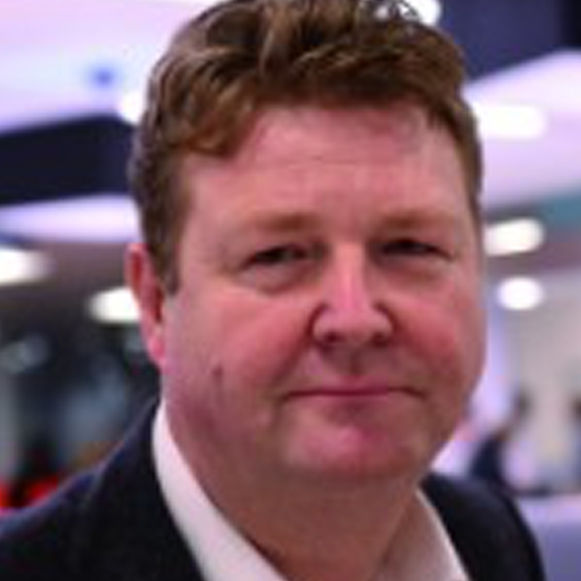 Henry Calvert
Senior Director, Group Technology, GSMA
Henry Calvert
Henry joined the GSMA in December 2013, and is responsible for the delivery of the Future Networks programme. A key programme of the GSMA's strategic focus, to deliver industry scale for IP Communications and 5G, whilst considering Network Economic challenges for the Mobile industry as it transitions to a 5G Era.
Previously he worked for the SingTel Group and has over 20 years' experience in the telecommunications sector, both in Networks and IT portfolios and has been involved in the deployment of mobile networks in over 10 operations across 10 different countries. Henry designed and built Optus' 3G + LTE mobile network, all IP network and managed the product development transformation.  He was the creator and board member of the network sharing Joint Venture between SingTel Optus and Vodafone Networks Pty Ltd (Australia).
Henry has been a board member and Chair of the Australian Mobile Telecommunications Association (AMTA) and previously held an Executive Management Committee position in the GSMA.
Bruce Bales
CEO, IMImobile North America
Bruce Bales
As the CEO of IMImobile North America, Bruce brings with him over 35 years of telecommunications experience and a proven track record working with operators and scaling businesses. He is an industry leader in the evolution of messaging, with strong involvement in the deployment of RCS and other technologies across the global operator base.
As a passionate technology executive with demonstrated accomplishments in the Communications industry, Bruce is skilled in bringing the latest technology to market in a cost-effective and profitable manner by utilizing his exceptional technical background and providing a balanced approach across all aspects of the business.
His experience began with AT&T/Bell Labs and has included other positions in voice and global messaging, including Glenayre Technologies and  Mblox/CLX. Bruce graduated from Kansas State University with a double major in Math and Computer Science. He has been granted 36 U.S. Patents for his innovative concepts and is a sought after speaker at industry conferences and seminars.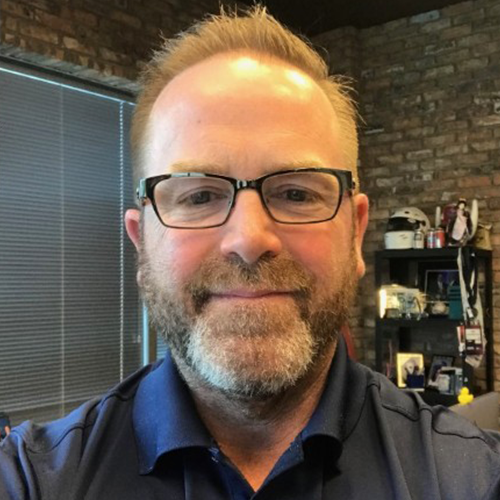 John Duffy
Global Head of Future Messaging, IMImobile
John Duffy
John Duffy is a technology entrepreneur and the Founder and CEO of 3Cinteractive (3C), which was acquired by IMImobile in 2019. In his new role, Global Head of Future Business Messaging, John advocates for RCS Business Messaging and other emerging channels, educating operators and enterprises on how to leverage, monetize and maximize this disruptive technology.
John also works as an operating partner at Kayne Anderson Capital Advisors and serves as a board member of The Dan Marino Foundation. John lives in Delray Beach and has two adult daughters. He is an avid reader, loves hot rods and motorcycles, and plays the guitar in a local band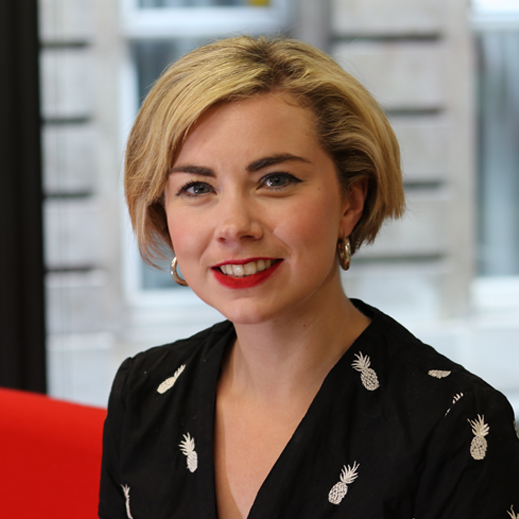 Catherine Maguire
RCS Ecosystem Manager, GSMA
Catherine Maguire
Catherine has been RCS Ecosystem manager at GSMA for 2 years and is responsible for analysing Global Messaging trends and reporting on RCS industry momentum.
Catherine also convenes GSMA RCS events Globally and evangelises and presents on Messaging at Industry forums.
Catherine holds a Law degree from the University of Dundee and is a Prince 2 qualified Project Manager with 6 years' experience in the Telecoms industry across various roles within GSMA.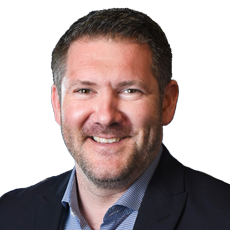 Jeff Michaud
VP Client Strategy, 3C
Jeff Michaud
Jeff Michaud is VP of Client Strategy at 3C. He has over a decade of experience in mobile and is a seasoned industry executive. In his role, Jeff leverages his experience and deep expertise in mobile strategy and technology to create results-driven mobile engagement that delivers substantial value for some of the world's best brands and retailers.
Jeff has a passion for helping marketers figure out how to insert mobile into the customer journey in a way that will deliver greater than expected ROI. In addition, his deep understanding of the customers' needs enables him to help brands create mobile engagement that enhances the customer experience. Working side by side with brands, Jeff crafts strategies to keep them ahead of always evolving trends and technologies. Jeff has delivered mobile marketing strategies that have strengthened brand loyalty and driven millions in new revenue.
Jeff is active in several mobile industry organisations, he is a leading voice, regular speaker and expert source for the media on all topics within mobile marketing. Jeff also serves as a mentor and the board chairman for Take Stock in Children Palm Beach County, which provides mentoring and college scholarships for at-risk, low-income students in Florida.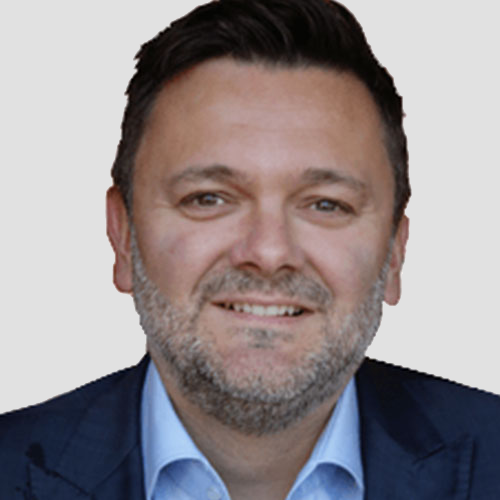 Nick Lane
Chief Insight Analyst, Mobilesquared
Nick Lane
Nick founded Mobilesquared in 2008 to deliver specialist research and consultancy across all areas of the mobile and telecommunications industries, and has authored strategic industry reports on topics including; OTT, RCS, A2P SMS messaging, unified communications, mpayments, mobile advertising, premium rate services, apps and content, and technology. Nick's work is extensively covered in the mobile, business, and marketing press, and he has been interviewed on mobile and tech topics by media including the BBC, Bloomberg, The Financial Times, and CNN. He speaks at conferences around the world, and is a judge for the Global Mobile Awards, the MEFFYS and the EMMAs. Prior to founding Mobilesquared, Nick was principal analyst at Informa Telecoms & Media (now Ovum), after having spent ten years as a tech journalist working on leading global B2B titles.
Marisol Maya Ambriz
Strategy and Loyalty Manager, PPG Comex
Marisol Maya Ambriz
Alykhan Govani
CEO, Airfind
Alykhan Govani
Alykhan Govani is the Co-Founder and CEO of Airfind. Airfind works with Mobile operators and Device OEM's to drive revenue and operational excellence through Value Added Products. Airfind works with partners in over 35 countries and touches over 100M subscribers. Prior to Airfind, Aly was as the North American CEO of MX Telecom, a leading global messaging aggregator which was acquired by OpenMarket in 2010. Aly has been an active participant in Mobile Messaging industry since 2004, leading a number of industry initiatives including Co-Chairing the Consumer Best Practices Committee. Aly holds a master's degree from Columbia University, and a Bachelor of Arts degree from University of California, Berkley.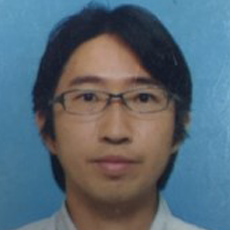 Hideyuki Koto
Hideyuki Koto is a Manager at KDDI Corp., and is responsible for service planning of messaging, specialising in the field of A2P Business Strategy. He is currently in charge of RCS Messaging Services and Platform Strategy, including Operator and Vendor relations. Previously, he worked in the R&D division of KDDI where his specialty was in the field of network architecture design and traffic theory.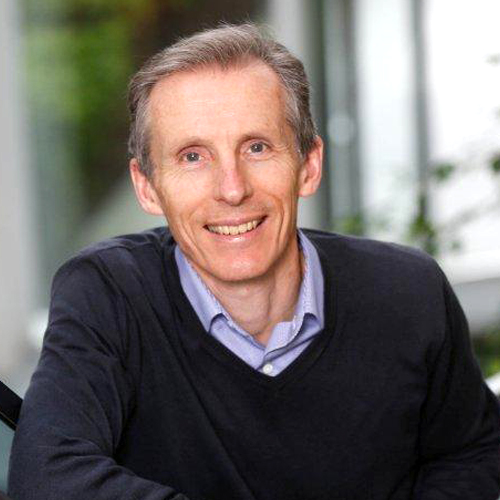 Mark Nichols
RCS Programme Manager, GSMA
Mark Nichols
Mark recently joined the GSMA to lead the RCS programme having previously worked with a number of different operators and service providers in markets across Europe, the Middle East, Asia and Africa.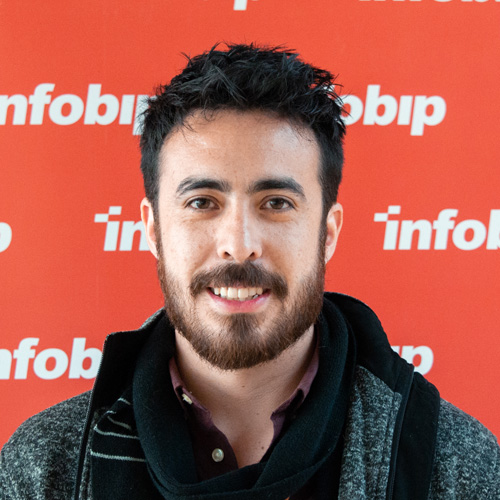 David Aguilera
Sales Manager , Infobip
David Aguilera
Doug Makishima
CSMO, Summit Tech
Doug Makishima
Doug Makishima, CSMO of Summit Tech, is a seasoned C-level executive with deep experience in wireless communications, mobile devices, IoT, and AI.  He was most recently the COO of Meeami Technologies, a leading provider of IP communications and Voice IoT / AI technologies.  Before Meeami, Doug was COO/CSMO at D2 Technologies, a leading software company enabling mobile VoIP & IMS IP communications capabilities for top-tier OEMs, IC vendors and operators.  He has held senior management positions at leading companies such as Nortel, AMD, Adaptec, GSMA and several startups. During his engineering career, he developed patented storage IC technology and has actively participated on several IEEE, ANSI and GSMA committees focused on wireless, communications and storage standards. He holds a BSEE from the University of California at Santa Barbara and an MBA from Santa Clara University.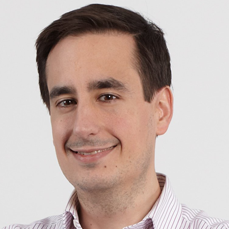 Oscar Gallego
Global Head of Smart Communications & Security Consumer Products & Services , Vodafone Group
Oscar Gallego
As part of Vodafone's Global Technology team, Oscar Gallego is responsible for the Group's consumer products in the areas of communications and security. He joined Vodafone in 2009 has fulfilled senior management roles in both technology strategy and service deployment. Prior to that, Oscar worked for network providers such as Ericsson, NEC and Nortel across engineering and R&D roles.
In 2012, Oscar led the team pioneering the first commercial deployment of RCS, scaling it as a hub to serve 15 Vodafone operations across 3 continents and, more recently, evolving it to offer Messaging-as-a-Platform (RCS A2P) commercially in the first half of 2018. In parallel, he works closely with GSMA partners to define and realise RCS ecosystem foundations enabling interoperable commercial deployments worldwide.
Oscar's current focus is on realising a monetisation ecosystem around the RCS service. Beyond RCS, his responsibilities include evolving telco communications towards a customer-friendly multi-device experience as well as providing a safer Internet journey for Vodafone customers.
John Lauer
John Lauer is an entrepreneur and telecommunications industry veteran, and the CEO and co-founder of Zipwhip, the leading provider of texting for business. Zipwhip empowers companies to communicate with their customers in the most effective way possible – texting – right from their computer or mobile device using intuitive cloud-based software and an API solution. Lauer initially made his mark during the dot-com boom when he created Rootlevel, which built web applications for some of the biggest companies in the United States at the time. He then transitioned into the telecom industry and created Simplewire – one of the world's first providers of SMS text messaging and mobile payment services. Simplewire notably gave Twitter its very first short code in 2009, which allowed tweets to be sent via text message and set the stage for what Twitter is today. Simplewire was acquired by Qpass, which later became OpenMarket. Just a few years after Lauer sold it, OpenMarket achieved $260 million in revenue. Today, as Zipwhip's CEO, Lauer forms the company's key strategies and initiatives and oversees executive operations.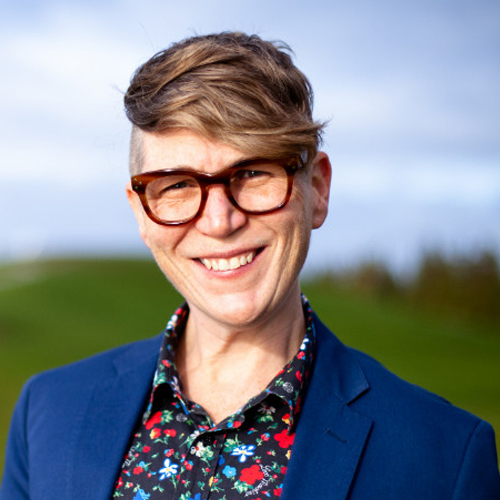 Alison Billings
VP, Industry Development U.S , Zipwhip
Alison Billings
Alison is an industry thought leader who has worked throughout her career to drive innovation in emerging industries by fostering individual business success in a free market environment. With close to a 20-years experience in telecommunications and wireless, she brings a deep understanding of a range of viewpoints and has been a key player in developing many of the Best Practices that govern the Messaging and Mobile Payments industry today. Prior to joining Zipwhip Alison was at T-Mobile for 10 years; most recently in Corporate Strategy where she oversaw the strategic partnership with Google. Prior to that Alison was in Product Management where she ran the 3rd Party Platforms business, which included 3rd Party Messaging, Mobile Payments, Location Based Services and Search. Alison recently took a year off from her career to spend time focusing on her family, and we are very excited that she decided to return to the wireless industry driving Zipwhip's Industry Development initiatives.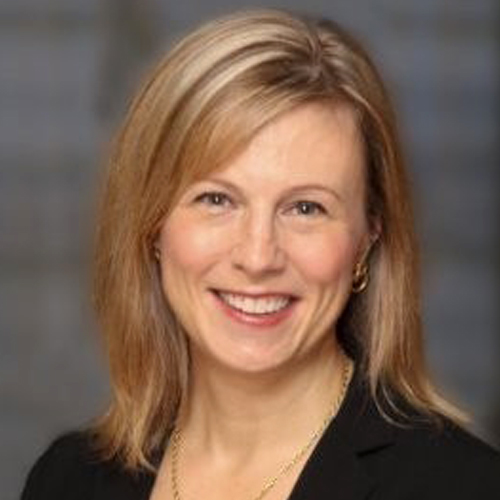 Mary Clark
Chief Product Officer and CMO, Synchronoss
Mary Clark
As Chief Marketing Officer and Chief Product Officer, Mary Clark leads Synchronoss' global product management, marketing and communications. Synchronoss (NASDAQ: SNCR) transforms the way companies create new revenue, reduce costs and delight their subscribers with cloud, messaging and digital transformation products supporting hundreds of millions of subscribers across the globe. Synchronoss' secure, scalable and groundbreaking new technologies, trusted partnerships and talented people change the way TMT customers grow their business. Previously at Syniverse she was Chief Marketing Officer and also served as Senior Vice President, Next-Generation Roaming Services and Standards, and Senior Vice President, Roaming.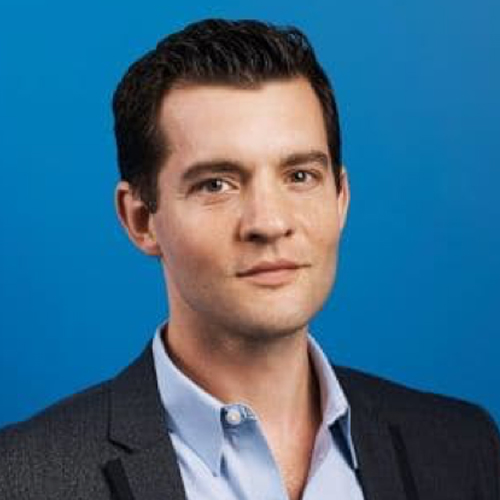 Bart Jenniches
Director, Business Communication Partnerships Google
Bart Jenniches
Bartley E. Jenniches is Google's Director of Business Communications Partnerships, where he is responsible for the strategy and market development of Google's Communications business solutions for brands. Most recently, Bart led Google's VR/AR/Lens advertising efforts, helping launch solutions (YouTube, Display, Search) that bridge the gap between the physical and digital world. Prior to that, Bart spent seven years launching sales and product strategy for YouTube in Australia/New Zealand. Bart started his Google career in the original Newport Beach, California, office in 2003 after working for a variety of media technology start-ups. He brings an extensive track record of effecting transformational change in response to evolving consumer behavior, as well as development of market-first creative and commercial partnerships.
Detroit-area native, Bart graduated from the University of Michigan with a Bachelor of Arts in Social Psychology, and attended Boston University's Graduate School of Communications, earning a Master of Science in Public Relations, with a focus on international media.
Bart and his family have a taste for far-flung destinations, with journeys to Faroe Islands, Tonga, the Galapagos, and Easter Island. More regularly, Bart can often be found in the wilds of his nature preserve in the heart of Tasmanian bushland.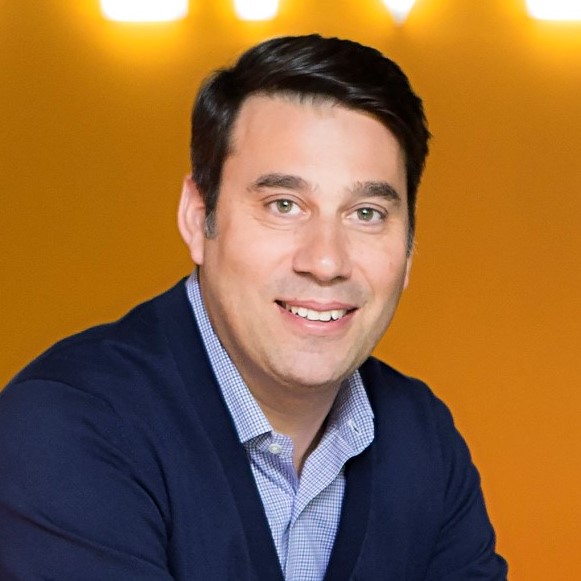 Robert LoCascio
CEO and Founder, LivePerson
Robert LoCascio
Robert LoCascio is the founder of LivePerson, Inc. and has been its chief executive officer since its inception in 1995. His mission is to make life easier by transforming how people communicate with brands. LivePerson has come a long way since its early years, having survived the dot-com crash and grown to become the leader in intelligent engagement solutions, currently serving over 18,000 clients, with 1,000 employees and offices across the globe. Robert is one of the longest-standing founding CEOs of a tech company today.
Robert's interests extend beyond his business and reflect his close ties to New York City. He is a founding member of the NYC Entrepreneurs Council of the Partnership for New York City. In 2001, he started the Dream Big Foundation with its first program FeedingNYC, which gives families in need a Thanksgiving dinner. To date, FeedingNYC has donated more than 40,000 meals. Its second program, the Dream Big Entrepreneurship Initiative, launched in 2014 to fund, mentor, coach, and empower local entrepreneurs in underserved communities.
Caitlin O'Neill
Manager of Messaging Products Development, Canadian Wireless Telecommunications Association
Caitlin O'Neill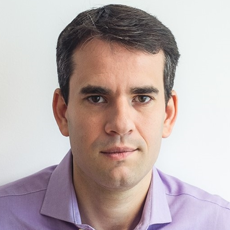 Pedro Andrade
Head of New Product Development – WIT Software
Pedro Andrade
Pedro Andrade is Head of New Product Development at WIT Software. He has been managing several projects for mobile operators in the chatbots business, being responsible to deliver new solutions to this market, in areas like customer service, enterprise productivity and conversational commerce.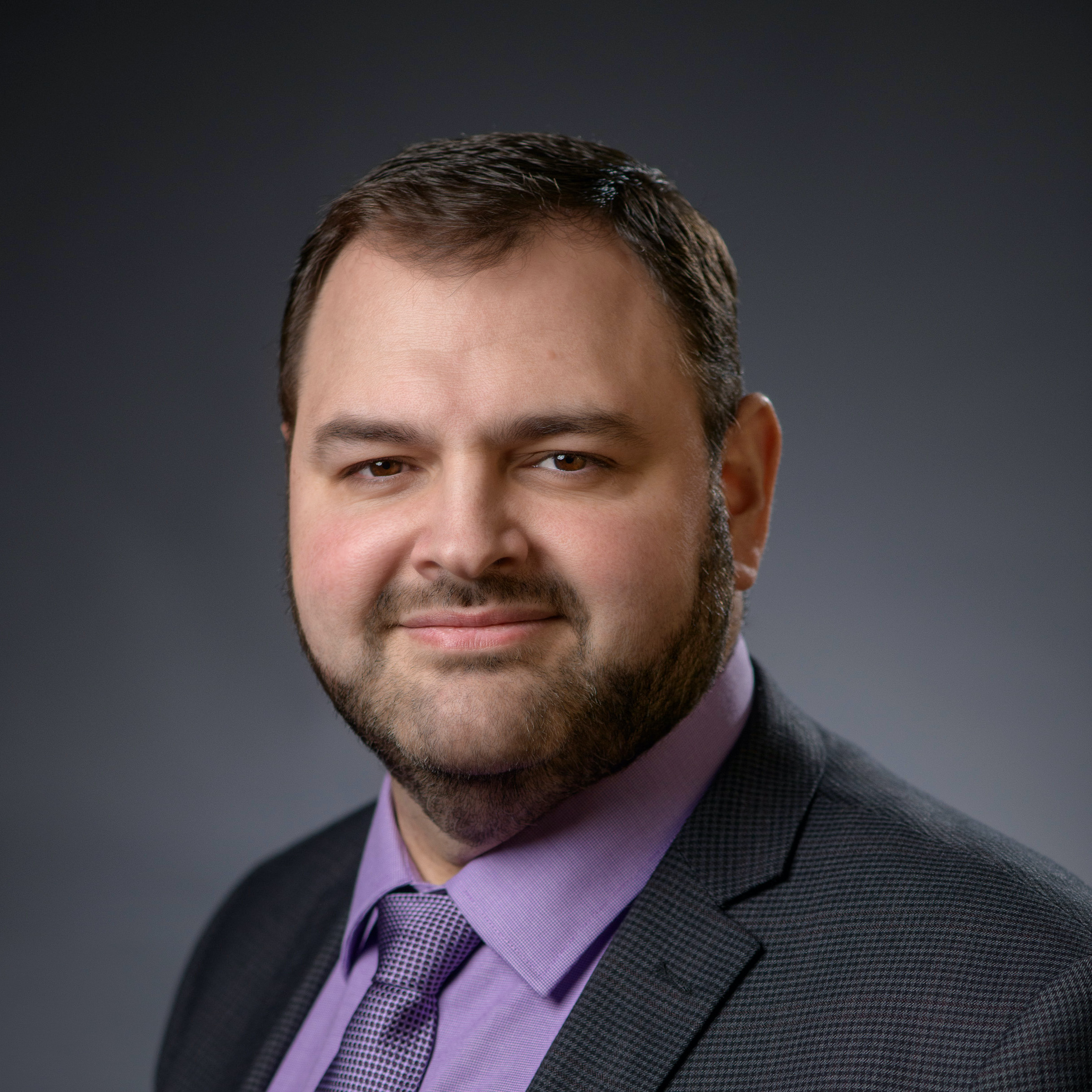 Carlos Aragón
Sr. Director of Business Mobility Solutions Marketing, Mavenir
Carlos Aragón
Carlos Aragon is Sr. Director of Business Mobility Solutions Marketing at Mavenir. He has extensive experience with real-time communications, mobile and fixed-line Unified Communication (UC) services, UC as a Service and WebRTC as well as in-depth knowledge of related user experience fields such as video production and animation.
Carlos has two decades of experience in telecommunications, starting his career in a technical support engineering role for Ericsson; supporting 2G/3G switching, intelligent networks and GPRS. In 2000 he joined Nortel, where he held pre-sales and global product marketing responsibilities for Wireless Packet Core and, later, Multimedia Applications. In 2010 Carlos transferred to GENBAND as part of their Nortel acquisition (and then Ribbon Communications as part of their merger with Sonus Networks), where he had marketing responsibilities for Cloud and Platform-as-a-Service offers. In 2018 Carlos joined the Mavenir team to help mobile network operators provide innovative solutions for the enterprise of the future.
Carlos Aragon holds a bachelor's degree in telecommunications engineering from Universidad Politécnica de Madrid.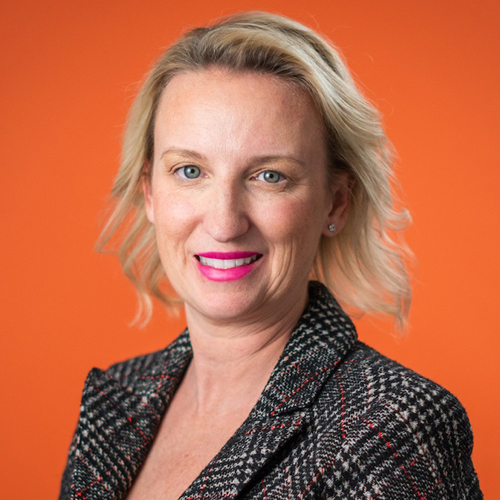 Kirsten Spoljaric
SVP of People, Zipwhip
Kirsten Spoljaric
Kirsten is the SVP of People at Zipwhip, where she supports the larger corporate strategic direction by advancing the talent and recruitment strategy. She has nearly 20 years of experience supporting high growth companies in the building and scaling of teams, people operations and programs. With a diverse background as both a founder and HR professional, she is passionate about building inclusive and diverse cultures, where employees can do their best work.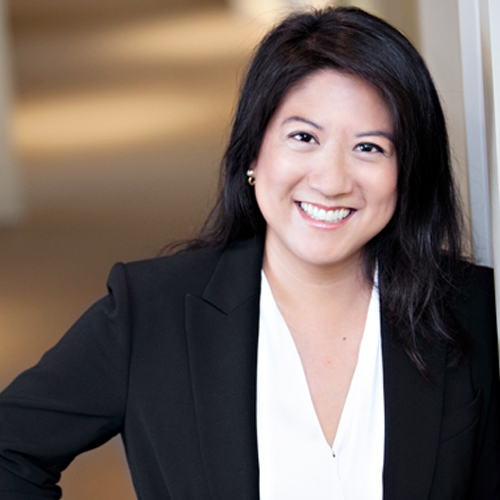 Faye Ricci
Senior Vice President and General Counsel, Zipwhip
Faye Ricci
Faye Ricci is senior vice president, general counsel and secretary at Zipwhip, overseeing all of the company's legal activities, including the legal aspects of strategic transactions, business development and enterprise sales. Ricci brings more than two decades of transactional, operational and risk experience at major national law firms, as in-house counsel and in-business roles. Most recently she was Vice President, Legal at Limeade. In addition to her legal acumen, Ricci has significant management experience as a vice president at both Bank of America Merrill Lynch and JP Morgan Chase Bank. She earned her Juris Doctorate degree from the University of Virginia School of Law and a Bachelor of Science from the School of Foreign Service at Georgetown University.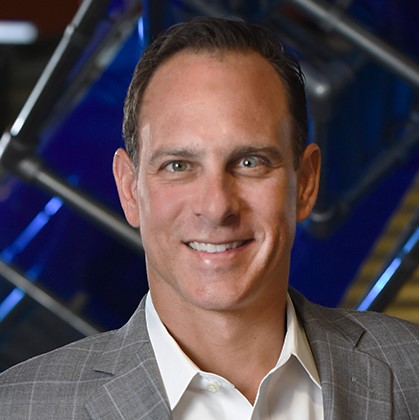 Jeremy Martin
Chief Revenue Officer, IMImobile North America
Jeremy Martin
As the Chief Revenue Officer at 3C, Jeremy Martin uses his deep business and consumer knowledge to shape market-defining solutions for some of America's largest and most admired brands.
Jeremy is responsible for creating profitable client relationships grounded in value-based work that helps clients and 3C continually outpace the market. Using a combination of creativity and business acumen, he is engaged with brands as a trusted partner who innovates, designs and delivers disruptive mobile marketing programs that drive business results. As a leader at 3C, Jeremy has shaped some of the mobile industries most profitable and innovative mobile marketing programs.
Prior to joining 3C, Jeremy spent six years with Verizon Business as a leader in their enterprise practice. As a branch manager, Jeremy led a cross-functional team that consistently delivered more than $40 million in annual revenue. In this role, he was responsible for leading teams that designed and delivered telecommunications, software and infrastructure solutions to global businesses.
Kerstin Trikalitis
CEO and Co-Founder, Out There Media
Kerstin Trikalitis
Kerstin is the Co-Founder and CEO of Out There Media, one of the leading mobile technology and data companies, and as such is responsible for the company's global growth, working closely with Fortune 500 brands as well as with tier 1 mobile operators.
Kerstin is a notable industry speaker having spoken at the United Nations Media Summit, the World Economic Forum and a number of tech and marketing events, such as Mobile World Congress.
Kerstin holds an MBA from ESADE and an M.A. Business Administration and Economics from the Vienna University of Economics and Business Administration. Kerstin is a Harvard Business School Alumni (OPM), an Endeavor High Impact Entrepreneur, and has been on the Jury at Cannes Lions. Kerstin has also been named among the "Top 50 Female Executives in Mobile", the "10 Women Who Rock the Marketing Industry Today", and the global "Lovely Mobile Leaders" for the past three years. She is half Danish and half Greek and speaks six languages.