MWC Americas 2018 Seminar
RCS Business Messaging: The Future of Brand Communications
Venue: Room 518, Second Level, Los Angeles Convention Center
The world's most successful communications channel, SMS, is being upgraded globally to Rich Communications Services (RCS). With 57 Operator launches and 165 million Monthly Active Users, this Operator messaging platform is available for millions of brands to enhance their consumer communications.
The GSMA's Future Networks Programme is pleased to invite you to our RCS Business Messaging Seminar, sponsored by Mavenir, at Mobile World Congress Americas 2018. Join us at this much-anticipated event in Los Angeles and hear from key players in the industry including 3Cinteractive, AT&T, Express, Google, Mavenir, Overstock, Quartz, Samsung, Sprint, Subway, Verizon, Vodafone and Walgreens, who will discuss the current state of play of RCS and the Business Messaging market; the commercial opportunities and market potential of this platform; the strategic vision for RCS, and much more.
Pre-registration is now open. Please submit your details in the form below to pre-register your place at the RCS Business Messaging Seminar
About Our Sponsor: Mavenir
Mavenir is purpose-built to redefine mobile network economics for Communication Service Providers (CSPs). Our innovative solutions pave the way to 5G with 100% software-based, end-to-end, CloudNative network solutions.Leveraging industry-leading firsts in VoLTE, VoWiFi, Advanced Messaging (RCS), Multi-ID, vEPC and Cloud RAN, Mavenir accelerates network transformation for more than 250+ CSP customers in over 130 countries, serving over 50% of the world's subscribers.
We embrace disruptive, innovative technology architectures and business models that drive service agility, flexibility, and velocity. With solutions that propel NFV evolution to achieve web-scale economics, Mavenir offers solutions to CSPs for revenue generation, cost reduction and revenue protection.
RCS: The Future of Brand Communications
David O'Byrne, IP Communications Project Director, GSMA
Messaging 2.0 or 10 X?
– Messaging: The Waves Are Getting Bigger
– Should we think even bigger?
– The opportunity ahead
Doug Garland, Vice President, Innovation and Partnerships, Sprint
Vodafone's RCS Business Messaging: From trials to commercial campaigns
– An update with Vodafone's RCS Business Messaging commercial launches across our footprint
– Commercial campaigns outcome, learnings and prospects
– Next steps to maximise the RCS Business Messaging opportunity
Oscar Gallego, Global Head of Smart Communications & Security, Vodafone
RCS and Rich Business Messaging Today
– The RCS ecosystem today and where it's come since earlier this year
– The role we play with RCS and Rich Business Messaging
– The growing number and breadth of Rich Business Messaging brands
Todd Parker, Global Head, Business Development, Google
RCS Brand Showcase 1: Subway
Carissa Ganelli, Chief Digital Officer, Subway
RCS Brand Showcase 2: Overstock
RCS and Overstock's Conversational Engagement Strategy
Jimmy Budnik, VP of Customer Care, Overstock
RCS Brand Showcase 3: Express
Kate Jung, Director Loyalty, Mobile and Partnership, Express
Putting Users at the Heart of RCS Messaging
– How the ecosystem achieves scale
– The importance of discoverability as a key factor in the growth of RCS
– We empower MNOs: Customers, Technology & Brands
– The importance of a consistent approach to user experience
– The Results: AT&T Experience (TBD)
Brent Newsome, CEO, Sigmast – A Samsung Subsidiary
RCS Brand Showcase 4: Quartz
Demystifying Bots: Building Narrative Experiences for Messaging and Voice Platforms
Angelina Bethoney, Bot Studio Developer, Quartz
RCS Brand Showcase 5: Walgreens
Erin Neus-Cheong, Director of Product Management, Walgreens
Unified Marketplaces for RCS Business Messaging
– How to facilitate a single storefront for brands and aggregators
– Benefits of a Common chatbot repository
– Centralize vs. De-centralize, where is the sweet spot?
–          How can MNOs put together an attractive RCS ecosystem?
–          Opening the stage to new business models
Brandon Larson, SVP, Product Line Management, Mavenir
RCS Thought Leaders: Commercial Principles Panel
David O'Byrne, IP Communications Project Director, GSMA
John Duffy, CEO, 3Cinteractive
Jason Kaufman, Director, Consumer Messaging Products, AT&T
Kate Jung, Director Loyalty, Mobile and Partnership, Express
Brandon Larson, SVP, Product Line Management, Mavenir
Pavan Challa, Director of Product Management, Verizon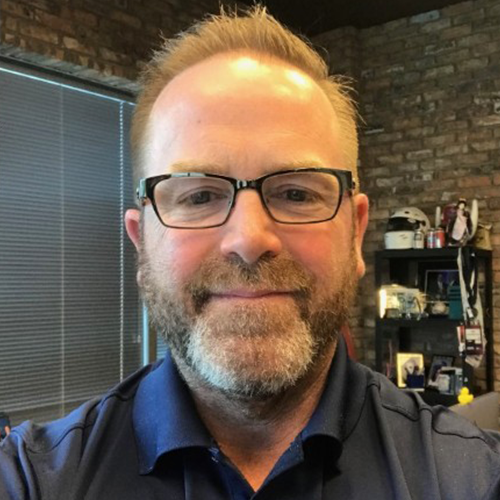 John Duffy
Global Head of Future Messaging, IMImobile
John Duffy is a technology entrepreneur and the Founder and CEO of 3Cinteractive (3C), which was acquired by IMImobile in 2019. In his new role, Global Head of Future Business Messaging, John advocates for RCS Business Messaging and other emerging channels, educating operators and enterprises on how to leverage, monetize and maximize this disruptive technology.
John also works as an operating partner at Kayne Anderson Capital Advisors and serves as a board member of The Dan Marino Foundation. John lives in Delray Beach and has two adult daughters. He is an avid reader, loves hot rods and motorcycles, and plays the guitar in a local band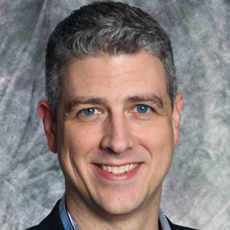 Jason Kaufman
Director, Consumer Messaging Products AT&T
As part of AT&T's Network Service Marketing team, Jason Kaufman is responsible for development and management of AT&T's Consumer Messaging Products from the lifecycle of SMS/MMS and A2P to the launch and evolution of RCS and Messaging as a Platform.  Since the initial deployment of RCS on AT&Ts network in 2015 Jason has been driving the evolution toward the Universal Profile including an initial launch of MaaP earlier this year. A 23 year veteran in wireless, Jason has experience in leading teams in Product Marketing, Product Development and Customer Operations.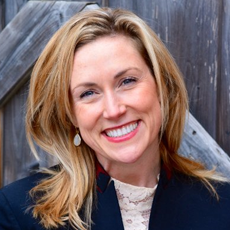 Kate O'Shaughnessy Jung
Director Loyalty, Mobile & Partnerships Express
Kate Jung is Director Loyalty, Mobile & Partnerships at Express, a leading specialty retailer for men and women. Ms. Jung joined Express in July 2016 to manage the EXPRESS NEXT loyalty program, which has more than 20 million members.
Ms. Jung led a successful relaunch of the Express NEXT loyalty program in 2017 that turned around a six-quarter declining return rate among existing customers.  The relaunch refined the credit value proposition, increased reward access, added new ways for members to earn points and introduced a mobile hub.
Ms. Jung is an experienced marketing executive who has helped the company in its efforts to reach customers more effectively by building a data-driven enterprise. Ms. Jung spent 15 years in marketing at Tim Hortons, one of the world's largest quick service restaurant chains. She began her career working for retail clients including Cacique, Victoria's Secret and Bridgestone-Firestone.  Born in Columbus, Ms. Jung is a graduate of Ohio University in Athens, Ohio.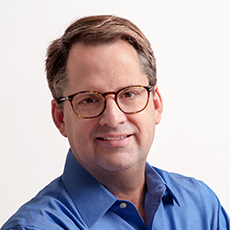 Todd Parker
Global Head, Business Development Google
Todd Parker is Global Head of Business Development for Google's Messaging-as-a-Platform (MaaP). He is also charged with carrier messaging partnerships for the US, Canada, LATAM, Japan and Korea. Prior to Google, Todd was the Chief Revenue Officer of Jibe Mobile, acquired by Google in 2015. Previously, he was the founder and managing partner at Hidden River, LLC working almost exclusively with Mobile Marketing and Advertising start-ups. Todd also worked for Verizon, Vodafone and AirTouch Communications.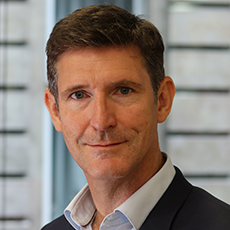 David O'Byrne
Business Development Lead, VoiceSage
David O'Byrne is Business Development Lead driving VoiceSage's B2B rich messaging activity. He has worked in Telecoms, Media and Technology for over 20 years, with such brands as Three UK, Eir, Vodafone, Dell, Microsoft and Visa. David was formerly the RCS project manager at GSMA and led feature development and market launch activities for RCS Business Messaging.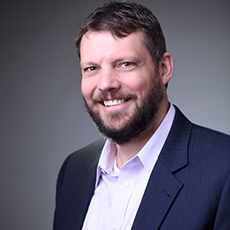 Brandon Larson
SVP, Product Line Management Mavenir
Brandon Larson is the Senior Vice President of PLM for Mavenir's Core Product Division.   He joined Mavenir from Tango Networks, where he served as their Chief Strategy Officer.  He is also a former employee of Mavenir, having previously run the Sales Engineering organization for the America's region where he was instrumental in many key Mavenir projects including the world's first IMS VoWiFi, VoLTE and RCS 5.0 service launches.
Brandon has a diverse experience having held roles in sales, marketing, product line management and program management in his previous companies, Nokia and Ciena.
Brandon started his career as a Nuclear Engineering Officer in the United States Navy.  He is a graduate of Navy Nuclear Power school and received his nuclear engineer certification from the Department of Naval Reactors.  He received a Bachelor of Science degree in Chemical Engineering with High Honors from Rutgers University.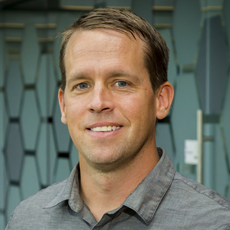 Jimmy Budnik
VP of Customer Care, Overstock
Jimmy Budnik, Overstock.com's Vice President of Customer Care, began his career with the online retailer in 2008 as a Senior Process Improvement Engineer after half a decade working as an Industrial Engineer, first with UPS, then with Homeshield.
Budnik has held several positions in his time at Overstock, where he developed strategies and executed improvements initiatives to drive growth and improve the customer experience. These roles included transitioning between multiple departments as a Chief of Staff, including Customer Care, Marketing, Merchandising, and the Office of the President. Also during this time, he was a Senior Director of the Product Content Teams, worked in Overstock's technology incubator, OLabs, and most recently he served in a dual role as the General Manager of Marketplace and the General Merchandising Manager for Home Essentials and Apparel.
In his current role as VP of Customer Care, Budnik leads a workforce of hundreds of associates that consistently deliver a world-class customer experience, while promoting the customer-centric culture that has given Overstock the reputation as an award-winning leader in online retail customer service for nearly two decades.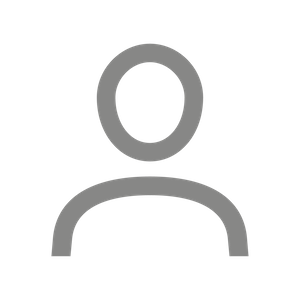 Angelina Bethoney
Bot Studio Developer, Quartz
Angelina Bethoney is a developer on Quartz's Bot Studio team, where she builds and experiments with custom conversational interfaces. She is interested in exploring how machines could more easily provide people with accurate information, without exploiting data. A true bot lover, Angelina can be found making new bots, or running a meet up for other enthusiasts and tinkerers to connect. Prior to joining Quartz, she worked as an engineer at Poncho, a weather bot with a sassy personality.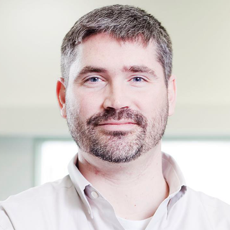 Brent Newsome
CEO, Sigmast A Samsung Subsidiary
Brent is the CEO of Sigmast, Samsung's RCS R&D subsidiary company.  He and his team have a long involvement in RCS, pioneering the concept of hosted RCS solutions through his company NewPace, which was subsequently acquired by Samsung in 2016. In his current role he is responsible for Samsung's research and development efforts for Samsung's global hosted RCS solution. Previously he worked for AOL in their SIP-based Voice Services and Operations Teams. He has a BSc in Computing Science from Dalhousie University, and an MBA from Heriot Watt.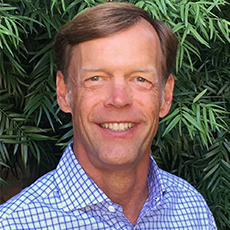 Doug Garland
Vice President of Innovation & Partnerships, Sprint
Doug Garland, Vice President of Innovation and Partnerships at Sprint, leads the development of new consumer services at Sprint across entertainment, communications, safety and security and connected devices. Throughout his career he has launched and scaled new products, partnerships and businesses from digital cellular, to broadband web experiences, to mobile ads to connected stadiums.  He is a veteran of the early days of cellular with AirTouch and Sprint and more recently the waves of growth in Silicon Valley with Yahoo!, Google, Shazam and as an advisor to cutting edge start-ups.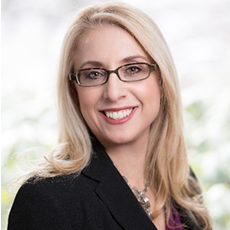 Carissa Ganelli
Chief Digital Officer, Subway
Carissa Ganelli is the Chief Digital Officer for Subway® restaurants. In her role, she is responsible for the company's global digital strategy and leads Subway Digital, a team dedicated to transforming the guest experience through the integration of digital tools and an omni-channel strategy.
With more than 20 years of digital experience, Carissa manages all aspects of Subway Digital, including product innovation and management, and digital marketing.
Carissa joined Subway as Vice President of Marketing Technology in 2016. Prior to this, Carissa was CEO and founder of LightningBuy, a mobile commerce platform that converts mobile traffic to revenue, and held several digital marketing and strategy positions with top companies such as Digitas, enews.com and Coopers & Lybrand Consulting.
Carissa has a Bachelor of Arts from Bryn Mawr College and an MBA from the J.L. Kellogg Graduate School of Management at Northwestern University.
Pavan Challa
Director of Product Management, Verizon
Pavan Challa is Director of Product Management at Verizon. He leads the consumer wireless product management efforts including Messaging. His team is responsible for product development and strategy functions in the messaging space. Pavan's team partners with key stakeholders from various business units to improve the customer experience on both the P2P and A2P messaging  products.
Pavan joined the Product Management team in 2014. Before that , Pavan has led several teams within Verizon in various functions including, Network Operations, Network Engineering, Marketing Operations, Business Requirements and  Product marketing.
Pavan holds a Masters in Electrical engineering from Fairleigh Dickinson University in NJ and an MBA from Lehigh University in PA.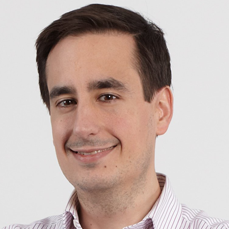 Oscar Gallego
Global Head of Smart Communications & Security Consumer Products & Services , Vodafone Group
As part of Vodafone's Global Technology team, Oscar Gallego is responsible for the Group's consumer products in the areas of communications and security. He joined Vodafone in 2009 has fulfilled senior management roles in both technology strategy and service deployment. Prior to that, Oscar worked for network providers such as Ericsson, NEC and Nortel across engineering and R&D roles.
In 2012, Oscar led the team pioneering the first commercial deployment of RCS, scaling it as a hub to serve 15 Vodafone operations across 3 continents and, more recently, evolving it to offer Messaging-as-a-Platform (RCS A2P) commercially in the first half of 2018. In parallel, he works closely with GSMA partners to define and realise RCS ecosystem foundations enabling interoperable commercial deployments worldwide.
Oscar's current focus is on realising a monetisation ecosystem around the RCS service. Beyond RCS, his responsibilities include evolving telco communications towards a customer-friendly multi-device experience as well as providing a safer Internet journey for Vodafone customers.