GSMA RCS Business Messaging Awareness Lab #26 – Philippines
Venue: Shangri-La's Mactan Resort and Spa, Cebu
Room: Rosal Ballroom 2
The Future Networks Programme will be hosting the twenty-sixth GSMA RCS Business Messaging Lab at Mactan (Cebu City), the Philippines on Thursday 5th September 2019 part of Asian Carriers Conference.
Attending a GSMA RCS Business Messaging Lab will allow you to contribute to the future of business messaging. From designing customer experience to informing the GSMA standards, your contribution will ensure an open ecosystem that works together to realise the value estimated by 2020 of $74 billion. Networking is a major part of the Lab series, and individuals have made important connections at the Labs they have gone on to work with.
The Awareness Lab is aimed at companies that are new to RCS. The purpose of these Labs is to provide individuals with an understanding of the Operator RCS service, the GSMA Universal Profile standard, the RCS Ecosystem (Operators, Brands, Technology Companies and Marketing Companies), RCS global deployment, handset adoption, customer experience, brand trials, commercial models and privacy, and security and trust.
In addition to taking advantage of important networking opportunities, you'll also have the chance to hear from high-profile speakers on the following topics and more:
The global position of RCS
Achieving scale
Technical solutions
The business case for RCS Business Messaging
Brand campaigns and results showcased at MWC Barcelona 2019
About Our Sponsor: LivePerson
LivePerson makes life easier by transforming how people communicate with brands. LiveEngage, the company's enterprise-class platform, empowers consumers to stop wasting time on hold with 1-800 numbers and, instead, message their favourite brands just as they do with friends and family. More than 18,000 businesses, including Adobe, HSBC, EE, IBM, L'Oréal, Orange, PNC, and The Home Depot, rely on the unparalleled intelligence, security, and scalability of LiveEngage to reduce costs, increase lifetime value, and create meaningful connections with consumers. LivePerson is driving today's new era of messaging, conversational design, and the integration of bots/AI into the customer care of the world's largest brands.
Learn more at LivePerson.com.
About the  Asian Carriers Conference:
The Asian Carriers Conference is a multi-day event that brings together the top providers and enablers of the telecommunication industry.
For more information about the conference, visit AsianCarriersConference.com.
Jill Cooper, Programme Marketing Director, GSMA
Catherine Maguire, Operator Engagement Manager, GSMA
Globe's RCS and RBM Adoption
– RCS as the Future of Telco Messaging
– RBM to Drive A2P Growth
– Changing A2P Messaging Landscape Starts with Us
Daphne Jorda, Product Manager, Globe Telecom
Daring to Grow with RCS
– What is the potential for business communications and new revenue streams for industry players?
– For those who stand at the crossroads, what do we know, don't know and what does it mean for the industry?
Alice Ramos, VP for International Roaming and Consumer Business, Smart Communications.
Correcting the mistakes of the past: Maven RCS was made for carriers
Eddie DeCurtis, VP of Network Distribution, LivePerson
Why the opportunity for RCS is Now
– P2P/A2P user growth 2018-2023
– The impact of business models on mobile operator RCS income
– How alternative revenue models can more than double the opportunity
Nick Lane, Chief Insight Analyst, Mobilesquared
Creating Valuable Conversations with RCS
– Why brands are excited to use RCS?
– Live brand use cases and what's driving results?
Jeff Michaud, VP Client Strategy, 3C Interactive
Coffee Break and Networking
RCS is Ready!
– RCS for now and 5G – China Mobile
– RCS Collaborations – Japan
– RCS Deployment Update – Korea
Angus Yu, Technology Director, Asia, GSMA
The gathering storm – How mobile operators make money in the new business messaging landscape
– The impact of rich messaging on the existing business messaging market
– Mobile Operators vs OTT strength and weaknesses
– Recommendations for mobile operators in the changing business messaging landscape
Robert Gerstmann, Chief Evangelist & Co-Founder, Sinch
Infobip and Brands are ready for RCS Business Messaging service launch in APAC
Elma Serdarevic, Head of Operator Partnership APAC, Infobip
What's next with RCS Business Messaging?
– Google & RCS
– Opportunity & Benefits
– Where We're Headed
Zach Tan, Business Development Manager, Google
Managing the RCS Business Messaging Lifecycle
– Tackling the key challenges of RBM
– The five stage approach to launch RBM
– The importance of kickstarting the right RBM ecosystem
Jan Schaar, Director Business Development APAC, Mavenir
Catherine Maguire, Operator Engagement Manager, GSMA
Jeff Michaud, VP Client Strategy, 3C Interactive
Eddie DeCurtis, VP of Network Distribution, LivePerson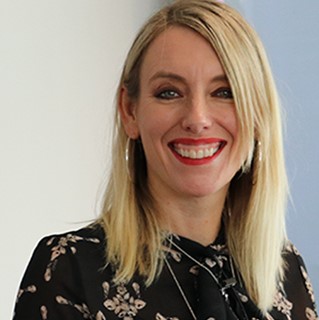 Jill Cooper
Marketing Director – GSMA Future Networks,
Jill Cooper
Jill has played a leadership role in helping RCS Business Messaging gain global traction from a standing start, engaging the industry via regular events and building an international ecosystem that has seen over 79 global network launches and approximately 286 million monthly active users around the world. She has also worked closely with multiple brands helping them to use RCS as a platform to communicate with their customers. Jill is also working closely with mobile operators in the move towards the 5G era.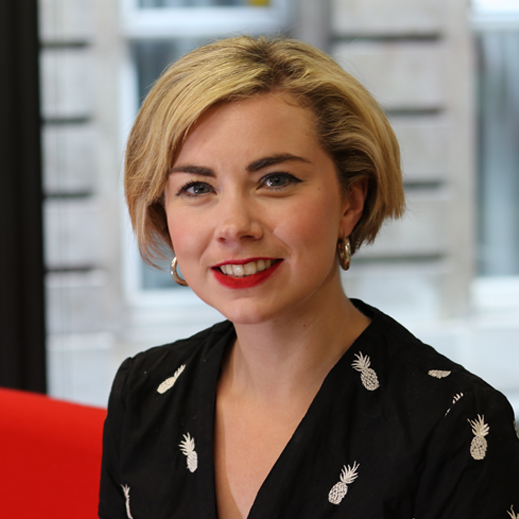 Catherine Maguire
RCS Ecosystem Manager, GSMA
Catherine Maguire
Catherine has been RCS Ecosystem manager at GSMA for 2 years and is responsible for analysing Global Messaging trends and reporting on RCS industry momentum.
Catherine also convenes GSMA RCS events Globally and evangelises and presents on Messaging at Industry forums.
Catherine holds a Law degree from the University of Dundee and is a Prince 2 qualified Project Manager with 6 years' experience in the Telecoms industry across various roles within GSMA.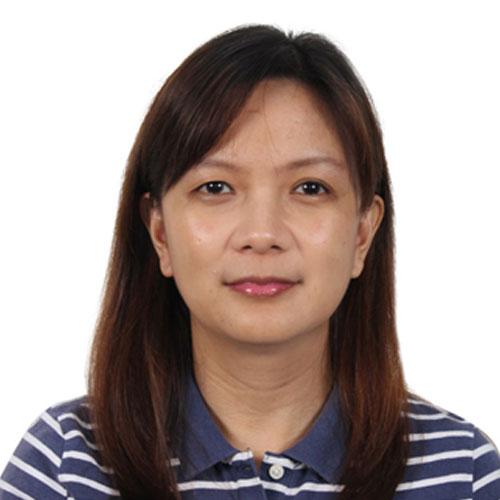 Daphne Jorda
Product Manager – Globe Telecom
Daphne Jorda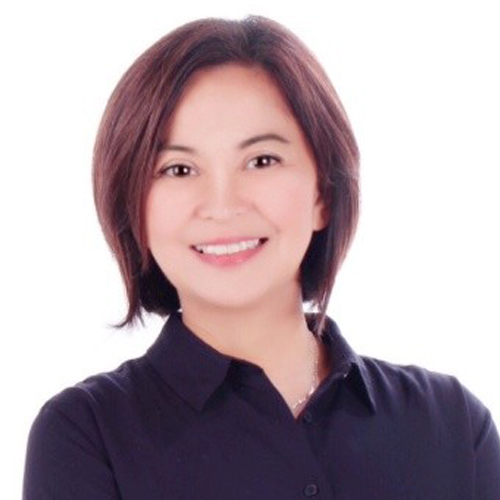 Alice Ramos
VP Intl. Roaming & Consumer Business, Smart Communications
Alice Ramos
A leader, mentor and eternal student with a 26-year track record in product innovation, business development, marketing and international partnerships from leaders in consulting and telecommunications.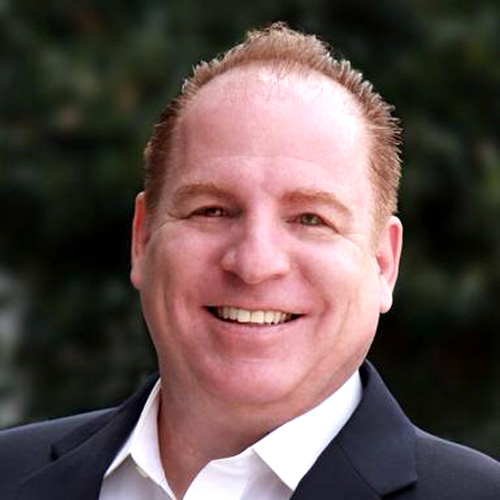 Eddie DeCurtis
Vice President of Network Distribution – LivePerson
Eddie DeCurtis
Mr. DeCurtis brings over 26 years of wireless experience to his role at LivePerson, mainly in new sales and business development. In addition to his experience in North American telecommunications markets, Eddie has led Global market development efforts with wireless network operators and operator groups such as Ooredoo Group, Vodafone Group, Telefonica, SingTel, China Unicom, China Mobile, Hutchison, SK Telecom, and KDDI. Prior to LivePerson Eddie was President of Tyntec Inc, where he was responsible for the global launch of the 3rd ICV in the USA, New Sales and Business Development. In addition, Eddie has held senior leadership roles at Mosiak Solutions LLC, OnePhone LLC, Interop Technologies LLC, Iris Wireless LLC, VeriSign Inc. as well as key positions at GiantBear, @Mobile, and MetroMedia International.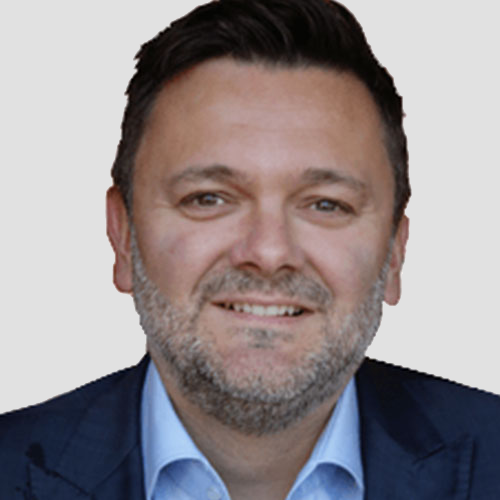 Nick Lane
Chief Insight Analyst, Mobilesquared
Nick Lane
Nick founded Mobilesquared in 2008 to deliver specialist research and consultancy across all areas of the mobile and telecommunications industries, and has authored strategic industry reports on topics including; OTT, RCS, A2P SMS messaging, unified communications, mpayments, mobile advertising, premium rate services, apps and content, and technology. Nick's work is extensively covered in the mobile, business, and marketing press, and he has been interviewed on mobile and tech topics by media including the BBC, Bloomberg, The Financial Times, and CNN. He speaks at conferences around the world, and is a judge for the Global Mobile Awards, the MEFFYS and the EMMAs. Prior to founding Mobilesquared, Nick was principal analyst at Informa Telecoms & Media (now Ovum), after having spent ten years as a tech journalist working on leading global B2B titles.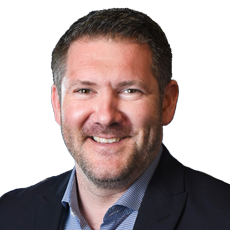 Jeff Michaud
VP Client Strategy, 3C
Jeff Michaud
Jeff Michaud is VP of Client Strategy at 3C. He has over a decade of experience in mobile and is a seasoned industry executive. In his role, Jeff leverages his experience and deep expertise in mobile strategy and technology to create results-driven mobile engagement that delivers substantial value for some of the world's best brands and retailers.
Jeff has a passion for helping marketers figure out how to insert mobile into the customer journey in a way that will deliver greater than expected ROI. In addition, his deep understanding of the customers' needs enables him to help brands create mobile engagement that enhances the customer experience. Working side by side with brands, Jeff crafts strategies to keep them ahead of always evolving trends and technologies. Jeff has delivered mobile marketing strategies that have strengthened brand loyalty and driven millions in new revenue.
Jeff is active in several mobile industry organisations, he is a leading voice, regular speaker and expert source for the media on all topics within mobile marketing. Jeff also serves as a mentor and the board chairman for Take Stock in Children Palm Beach County, which provides mentoring and college scholarships for at-risk, low-income students in Florida.
Angus Yu
Technology Director, GSMA
Angus Yu
Mr. Angus Yu has been in the mobile industry for more than 25 years.  Before joining GSMA as Technology Director in APAC, he was working with mobile operators heading various functions, such as mobile network engineering, network design, new services development and network operations.  He is now working in GSMA to support the mobile industry for future network evolution, transformation to digital society and exploration of new business paradigm in 5G and beyond.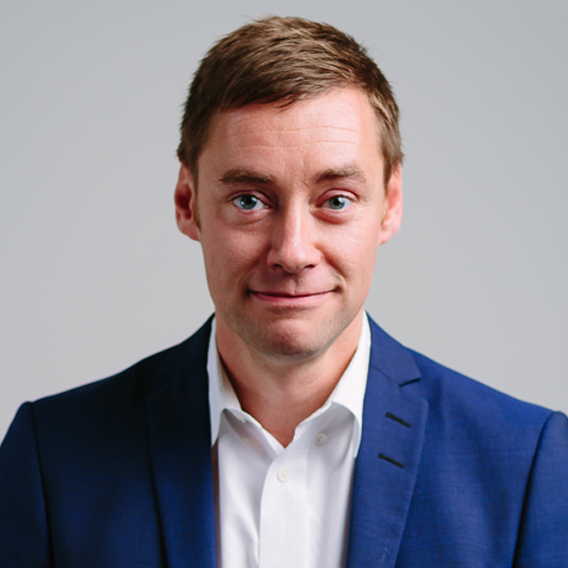 Robert Gerstmann
Chief Evangelist & Co, Founder – Sinch
Robert Gerstmann
Robert Gerstmann is the Chief Evangelist and a Co-Founder of Sinch. As a founder of the company, Robert is a brand ambassador for Sinch, he drives the business growth strategy by providing input and direction to our product and technology roadmaps and by engaging with our customers and partners around the globe. Robert has an extensive international grounding and over 15 years of experience within mobile enterprise communications. Robert holds an MSc in Industrial Engineering and Management from the Linköping Institute of Technology.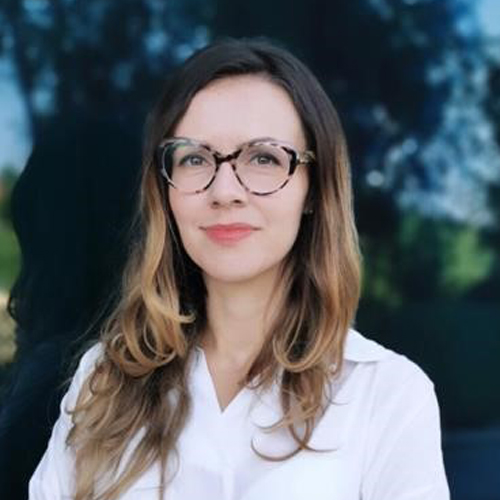 Elma Serdarevic
Head of Operator Partnership APAC, Infobip
Elma Serdarevic
Experienced telecom solutions manager, passionate about engineering and new technologies, driven by creativity and innovation. Having telecommunications experience with an understanding of business issues currently facing mobile operators, especially around A2P business, monetisation challenges, and new innovative enterprise solutions.
Elma is a consulting professional with a Master in Telecommunication engineering. Skilled in Mobile Communications, Business Development, Project Management, Negotiation and Leadership.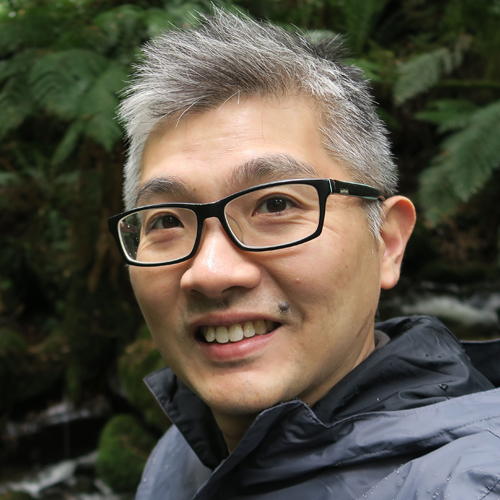 Zach Tan
Business Development Manager, Google
Zach Tan
Zach Tan is a Business Development Manager with Google's Communication Products and Services team. In his role, Zach works on driving the adoption of RCS and RCS Business Messaging initiatives in South East Asia. Zach has over 15 years of experience in the hi-tech and telecom industry covering different roles in engineering, professional services and business development.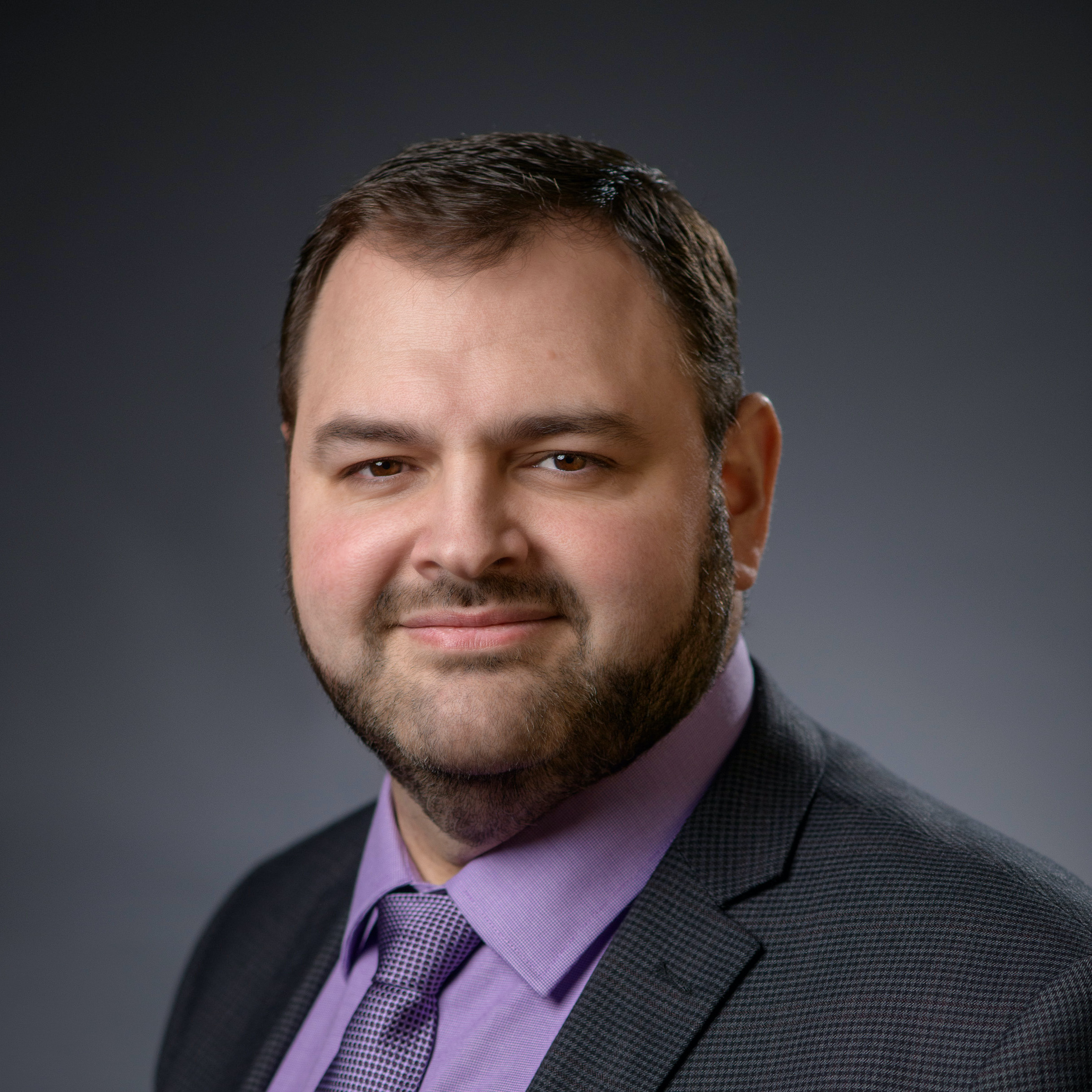 Carlos Aragón
Sr. Director of Business Mobility Solutions Marketing, Mavenir
Carlos Aragón
Carlos Aragon is Sr. Director of Business Mobility Solutions Marketing at Mavenir. He has extensive experience with real-time communications, mobile and fixed-line Unified Communication (UC) services, UC as a Service and WebRTC as well as in-depth knowledge of related user experience fields such as video production and animation.
Carlos has two decades of experience in telecommunications, starting his career in a technical support engineering role for Ericsson; supporting 2G/3G switching, intelligent networks and GPRS. In 2000 he joined Nortel, where he held pre-sales and global product marketing responsibilities for Wireless Packet Core and, later, Multimedia Applications. In 2010 Carlos transferred to GENBAND as part of their Nortel acquisition (and then Ribbon Communications as part of their merger with Sonus Networks), where he had marketing responsibilities for Cloud and Platform-as-a-Service offers. In 2018 Carlos joined the Mavenir team to help mobile network operators provide innovative solutions for the enterprise of the future.
Carlos Aragon holds a bachelor's degree in telecommunications engineering from Universidad Politécnica de Madrid.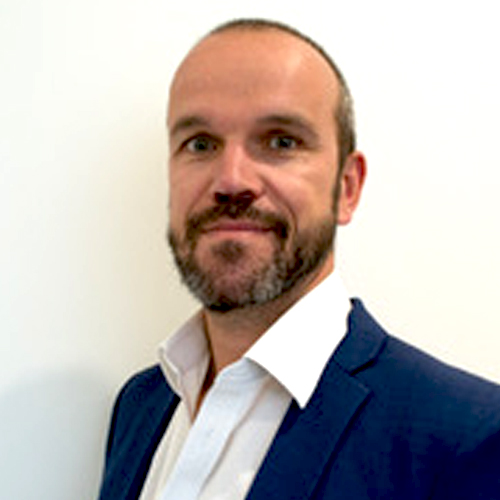 Jan Schaar
Director Business Development APAC, Mavenir
Jan Schaar
Jan is responsible for Business Development in Asia Pacific for the RCS, UCC, Security, Core and IMS products in the Mavenir portfolio.
He has been a key player in driving the RCS business for Mavenir within the APAC region as a speaker at various events, driving new business within existing Mavenir customers as well as new customer accounts over the last couple of years.
With over 19 years of experience in the telecommunications industry, in various roles for both Vendors and Operators in The Netherlands, Malaysia and Australia, Jan joined Mavenir in early 2015.
He holds a Bachelor degree in Physics from Rotterdam University. E: Jan.schaar@mavenir.com