RCS Operator Roundtable – Mobile 360 Russia
Venue: Pasternak Room, Four Seasons Hotel, Ulitsa Okhotnyy Ryad, 2, Moscow, Russia, 109012
The GSMA's Future Networks Programme will be hosting the next RCS Operator Roundtable at Mobile 360 Russia. The Roundtable will bring together Operators who have launched, or are about to launch RCS, and those with an interest in providing this technology to their customers.
The RCS Roundtable will provide a platform for Operators to discuss the opportunities that RCS and RCS Business Messaging will bring to both Person-to-Person and Application-to-Person communications. It will give participants the opportunity to share lessons learned with their peers, hear from other global leaders on RCS and discuss the most successful ways to collaborate to build in RCS success in the region.
At the RCS Roundtable, you will hear from high-profile speakers from Google, Mavenir, Samsung, Summit Tech and Syniverse.
Please note, this Roundtable is for for MNOs only. Please do not register if you are not from an Operator as unfortunately you will not be able to attend this particular event. Instead, you are very welcome to attend the GSMA RCS Business Messaging Lab which is open to both MNOs and non-MNOS and will take place at the same venue on the morning of the 31 October before the Roundtable.
RCS Solutions – Vendor Presentations
Jason Choy, Google
Sergei Loukine, Mavenir
Sukhrob A Sirojov & Michael Anderson, Syniverse
Andrey Budegechiev, Samsung
Ron Nessim, Summit Tech
Operator Only Discussion on RCS Opportunity
Moderated by Catherine Maguire and Kobus Smit, GSMA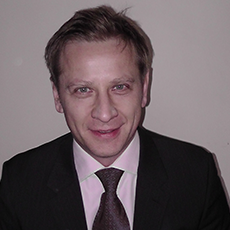 Sergei Loukine
More than 15 years sales, account management and business development in Gemalto, Nokia, Good Technologies (Blackberry)
Expertise in Mobile telecom in EMEA region with focus on Mobile Core Voice and Messaging Applications
Currently working on Go to Market strategy with mobile operators in Europe, Russia and CIS countries.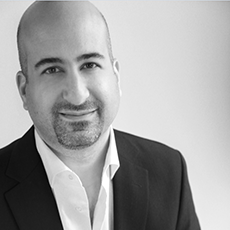 Ron Nessim
Chief Process Officer, Summit Tech
Ron Nessim
Ron Nessim is actively engaged in building innovative RCS products at Summit tech. He has been participating in GSMA working groups and RCS since 2008, and works with the product team at Summit Tech to deliver commercialized services using RCS and IMS on a global scale. Summit Tech is known for implementing best in breed solutions for MaaP, RCS Plugins, 5G RCS, Connected Cars, Enriched Calling, Connected Living, mHealth, Virtual Reality (VR) Calling, IMS Drones, Robots and RCS cryptocurrencies.  Still working on getting new social media quotes that haven't been used in the past for other GSMA events, preferably something relevant to Asia.