MWC20 Barcelona – RCS Business Messaging Seminar: Intelligent Messaging, Limitless Possibilities
The GSMA's Future Networks Programme is pleased to invite you to the RCS Business Messaging Seminar: Intelligent Messaging, Limitless Possibilities at MWC Barcelona 2020, sponsored by Interop Technologies. Hear from key players in the industry who will discuss the current state of play of RCS and the Business Messaging market; the incredible results of live RCS campaigns; the commercial opportunities and market potential of this platform; the strategic vision for RCS, and much more.
Consumers are driving digital transformation as they seek to enhance and simplify their lives, connecting with brands that deliver what they want at exactly the moment they need it.
RCS Business Messaging enables consumers to interact with all of their brands in one place, their native Operator messaging app.  Fully branded interactive rich experiences are personalised and trusted resulting in the highest levels of customer satisfaction and increased sales.

Interop Technologies is a leading provider of virtualized communication networks and cloud-based managed solutions for mobile messaging, voice and connectivity. Founded in 2002, Interop Technologies' is dedicated to providing mobile network operators with services and solutions that reduce the complexity of deploying and managing next generation communication technologies. Through its GSMA-accredited, end-to-end RCS solution, Interop is committed to delivering telco-grade, standardized technology and the highest level of deployment flexibility and lifecycle management available for the global RCS ecosystem.
Interop Technologies has world headquarters in Fort Myers, FL, with offices in Irving, Texas, and an EMEA regional headquarters in Dublin, Ireland. Learn more at www.InteropTechnologies.com.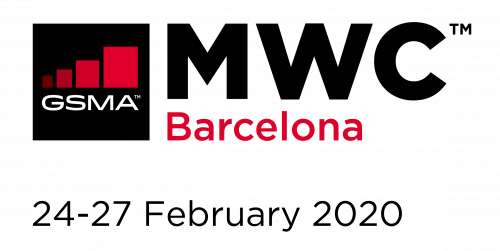 MWC Barcelona is the largest mobile event in the world, bringing together the latest innovations and leading-edge technology from more than 2,400 leading companies. Explore the potential of Limitless Intelligent Connectivity at MWC as industry influencers share their experiences and vision for the future of innovation.
For more information, please visit MWC20 Barcelona.
Paul Schonewald, Programme Marketing Director, GSMA
Catherine Maguire, Ecosystem Engagement Manager, GSMA
Leveraging RCS for Growth Beyond the Subscriber
Reviewing the current state of operator messaging
Messaging as a platform for innovation
Exploring future RCS use cases
Josh Wigginton, Vice President of Product Management, Interop Technologies
Advanced messaging strategies: AI and Chatbots solutions that can help streamline business communication
Kreso Zmek, Director Products, Infobip
Bruce Bales, North America CEO, IMImobile
John Duffy, Head of Global RCS, IMImobile
Eddie, DeCurtis, Vice President of Network Distribution, LivePerson
Chris Wright, Vice President, Product Management, Syniverse
Moderated by: Josh Wiggington, Vice President of Product Management, Interop Technologies
Oscar Gallego, Global Head of Smart Communications, Vodafone Group
Dr Petja Heimbach, Vice President NG Communications, Deutsche Telekom
Chris Wright, Vice President, Product Management, Syniverse
John Duffy, Head of Global RCS, IMImobile
Krešo Žmak, Director Products, Infobip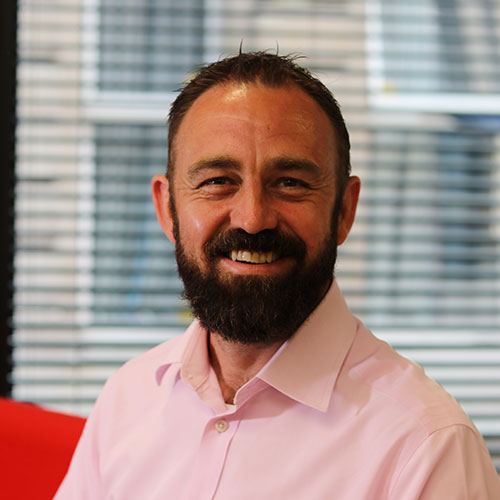 Paul Schonewald
Programme Marketing Director, GSMA
Paul Schonewald
Paul joined the GSMA in January 2017, and is responsible for the delivery of Marketing activities within the Future Networks programme. A key programme of the GSMA's strategic focus, to deliver industry scale for IP Communications and 5G, whilst considering Network Economic challenges for the Mobile industry as it transitions to a 5G Era.
Paul has over 20 years' experience in the Mobile industry within operator and service provider environments across 7 different countries, having launched a number of niche mobile propositions in these markets.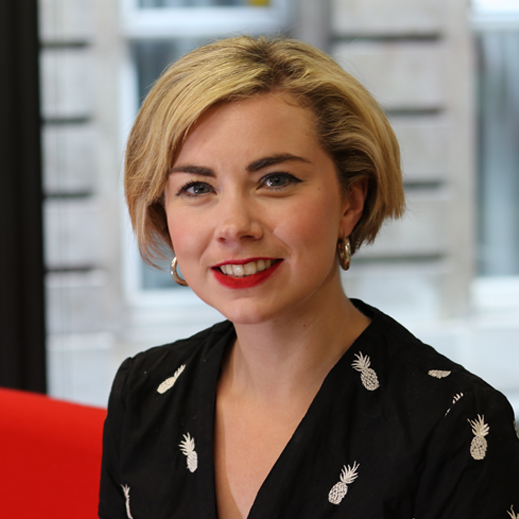 Catherine Maguire
RCS Ecosystem Manager, GSMA
Catherine Maguire
Catherine has been RCS Ecosystem manager at GSMA for 2 years and is responsible for analysing Global Messaging trends and reporting on RCS industry momentum.
Catherine also convenes GSMA RCS events Globally and evangelises and presents on Messaging at Industry forums.
Catherine holds a Law degree from the University of Dundee and is a Prince 2 qualified Project Manager with 6 years' experience in the Telecoms industry across various roles within GSMA.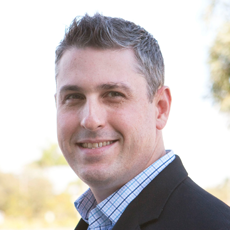 Josh Wigginton
Vice President of Product Management, Interop Technologies
Josh Wigginton
Josh Wigginton is Vice President of Product Management at Interop Technologies. In this role, he leads the product management team in defining new products and services based on market, industry and customer demand. His team is responsible for managing all aspects of the product lifecycle – from the initial business case to product delivery and ongoing support and roadmaps. Josh and his team are responsible for orchestrating key product launch initiatives to ensure a successful rollout by sales, marketing, and operations. Prior to joining Interop, Josh worked in Product Marketing at SmartDisk Corporation and held positions at Sony Corporation and NuGenesis Advertising.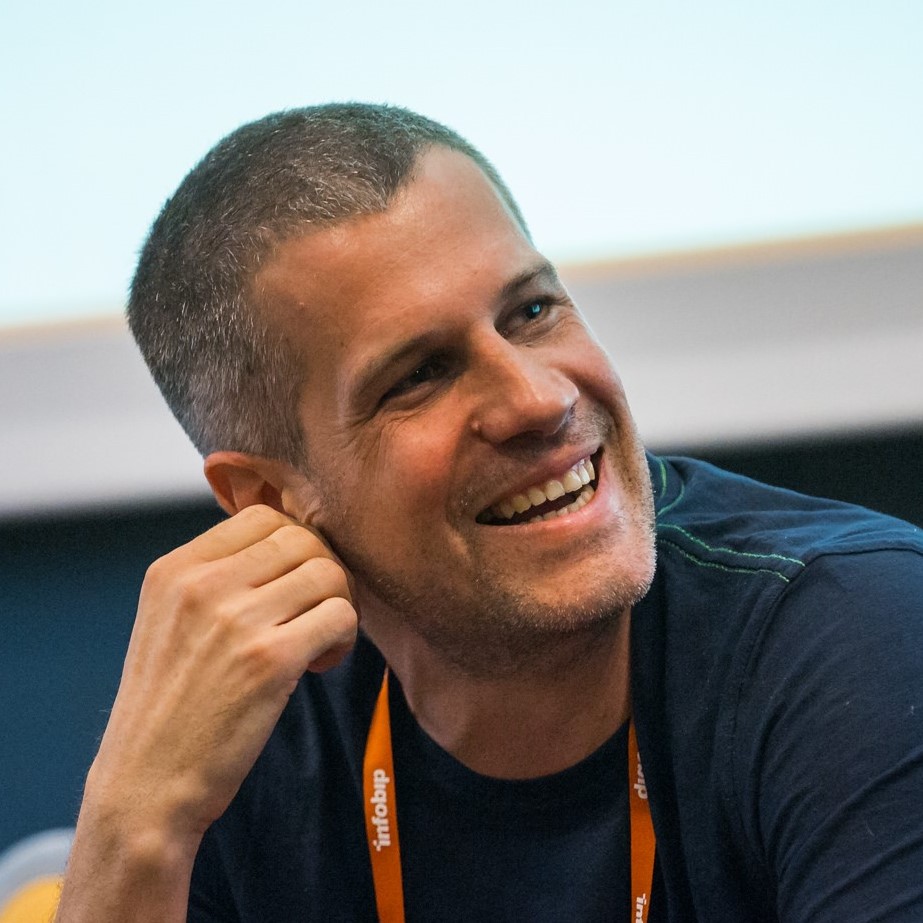 Krešo Žmak
Director Products, Infobip
Krešo Žmak
Krešo Žmak is Director Products at Infobip, one of the world's largest cPaaS (communication Platform as a Service) providers.
Krešo has worked in telecoms for most of his career, moving from software developer to Director of IT and BI at Croatia's Optima Telekom, before moving to Infobip in 2015.
At Infobip he is in charge of all the emerging communication channels with a special focus on the RCS.
Krešo holds a B.Sc. in electrical engineering from FER Zagreb.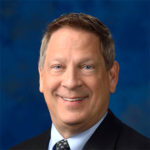 Bruce Bales
CEO, IMImobile North America
Bruce Bales
As the CEO of IMImobile North America, Bruce brings with him over 35 years of telecommunications experience and a proven track record working with operators and scaling businesses. He is an industry leader in the evolution of messaging, with strong involvement in the deployment of RCS and other technologies across the global operator base.
As a passionate technology executive with demonstrated accomplishments in the Communications industry, Bruce is skilled in bringing the latest technology to market in a cost-effective and profitable manner by utilizing his exceptional technical background and providing a balanced approach across all aspects of the business.
His experience began with AT&T/Bell Labs and has included other positions in voice and global messaging, including Glenayre Technologies and  Mblox/CLX. Bruce graduated from Kansas State University with a double major in Math and Computer Science. He has been granted 36 U.S. Patents for his innovative concepts and is a sought after speaker at industry conferences and seminars.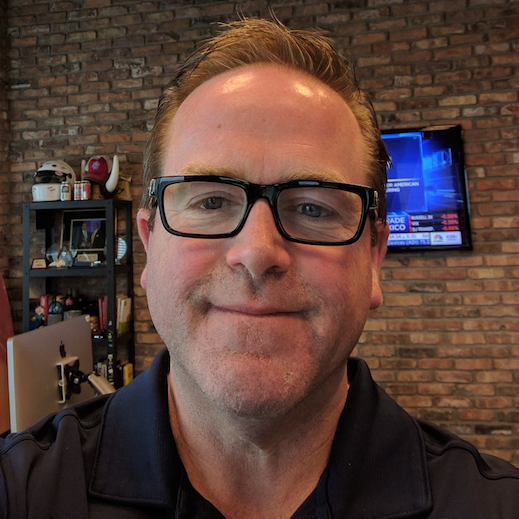 John Duffy
Head of Global RCS, IMImobile
John Duffy
John Duffy is a visionary who, over his 25+ years as an entrepreneur, has maintained a steadfast belief that it should be easy for brands to use mobile technology to connect with consumers in meaningful ways. That's why, for the last three years, John has been passionately leading the mobile ecosystem in the advocation for RCS to be the channel of choice for operators and enterprises. In his role as Head of Global RCS for IMImobile, John continues advocating for RCS Business Messaging and educating operators and enterprises on how to deploy, monetize, and maximize this disruptive technology—across the entire organization.
John Duffy is the Founder of 3Cinteractive – a leading software provider in mobile technology which was acquired by IMImobile in July 2019.
John also works as an operating partner at Kayne Anderson Capital Advisors and serves as a board member of The Dan Marino Foundation.
John lives in Delray Beach and has two adult daughters. He is an avid reader, loves hot rods and motorcycles, and plays the guitar in a local band.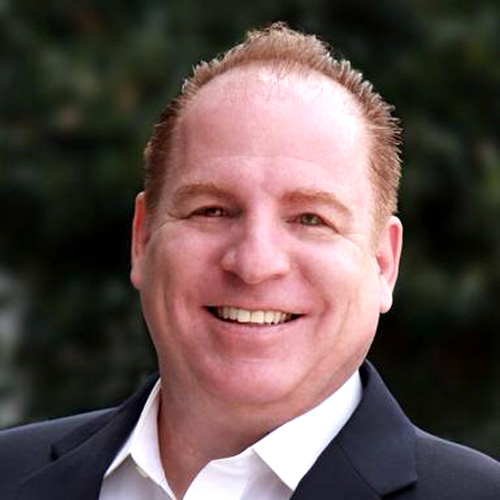 Eddie DeCurtis
Vice President of Network Distribution – LivePerson
Eddie DeCurtis
Mr. DeCurtis brings over 26 years of wireless experience to his role at LivePerson, mainly in new sales and business development. In addition to his experience in North American telecommunications markets, Eddie has led Global market development efforts with wireless network operators and operator groups such as Ooredoo Group, Vodafone Group, Telefonica, SingTel, China Unicom, China Mobile, Hutchison, SK Telecom, and KDDI. Prior to LivePerson Eddie was President of Tyntec Inc, where he was responsible for the global launch of the 3rd ICV in the USA, New Sales and Business Development. In addition, Eddie has held senior leadership roles at Mosiak Solutions LLC, OnePhone LLC, Interop Technologies LLC, Iris Wireless LLC, VeriSign Inc. as well as key positions at GiantBear, @Mobile, and MetroMedia International.
Chris Wright
Vice President, Product Management, Syniverse
Chris Wright
As Vice President of Portfolio Market Development, Chris Wright oversees the mid-term strategy for Syniverse's product portfolios, using close working relationships with customers and in-depth research of industry trends. Since first joining Syniverse, in 1996, Mr. Wright has held a number of senior positions, including, most recently, Senior Director of Global Messaging, in which he was responsible for global P2P messaging strategy and product development, and Managing Director and Acting Vice President of Syniverse's Würzburg, Germany, office, in which he led the integration of the A2P and P2P messaging businesses of MACH following Syniverse's acquisition of that company. His other positions have included Development Manager for Signaling Solutions and Messaging, Technology Research Manager and Senior Product Manager. Over his 20-year-plus career, Mr. Wright has made numerous contributions to the telecommunication industry, which have included co-authoring the gateway Short Message Peer-to-Peer Protocol (SMPP) interoperability standards that are currently utilized in North America. He holds a bachelor's degree in electromechanical engineering from the State University of New York (SUNY) at Binghamton.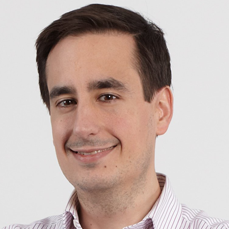 Oscar Gallego
Global Head of Smart Communications, Vodafone Group
Oscar Gallego
As part of Vodafone's Global Technology team, Oscar Gallego is responsible for the Group's consumer products in the areas of communications and security. He joined Vodafone in 2009 has fulfilled senior management roles in both technology strategy and service deployment. Prior to that, Oscar worked for network providers such as Ericsson, NEC and Nortel across engineering and R&D roles.
In 2012, Oscar led the team pioneering the first commercial deployment of RCS, scaling it as a hub to serve 15 Vodafone operations across 3 continents and, more recently, evolving it to offer Messaging-as-a-Platform (RCS A2P) commercially in the first half of 2018. In parallel, he works closely with GSMA partners to define and realise RCS ecosystem foundations enabling interoperable commercial deployments worldwide.
Oscar's current focus is on realising a monetisation ecosystem around the RCS service. Beyond RCS, his responsibilities include evolving telco communications towards a customer-friendly multi-device experience as well as providing a safer Internet journey for Vodafone customers.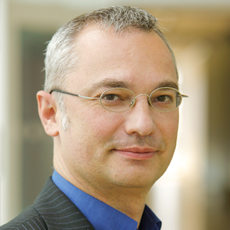 Dr. Petja Heimbach
Vice President NG Communications, Deutsche Telekom
Dr. Petja Heimbach
Petja has been responsible for NG Communications within Deutsche Telekom's Global Headquarter Services since August 2009. In this role, he is responsible for driving innovation & proposition design for fixed and mobile communication services, delivering these products to the 15 national companies of DT.
Since joining DT in 2000, Petja has held several leading positions at DT and T-Mobile Deutschland in the area of Marketing and Product Management.
Before joining Deutsche Telekom, Petja accompanied the advent of the Internet as a strategy consultant to local Telco carriers and led a start-up creating multimedia product & company presentations.