GSMA Open Gateway Community Meeting #3
The Open Gateway Community provides a knowledge sharing space for operator and developer communities to meet and present use cases, proof of concepts and best practices.
Register below to join our third event.
Note: this event will be repeated at 8am UK and 3pm UK with the same agenda.
Exploring Innovation in the Digital Landscape
Agenda:
The event promises an enriching agenda, featuring discussions led by industry experts:
Introduction by GSMA
Open Gateway Challenge/Certification: Gain insights into the latest developments in the Open Gateway Challenge and Certification program by GSMA.
Updates from MWC Las Vegas & MWC Kigali: Stay informed about the latest trends and innovations showcased at the Mobile World Congress events in Las Vegas and Kigali.
Updates from Market Champions: Discover updates from market champions shaping the digital landscape.
Event Showcase: Explore innovative projects and initiatives in the event showcase segment.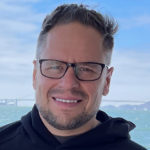 Mikko Jarva
Head of Portfolio & Architecture, Network Monetization Platform, Cloud and Network Services, Nokia
Mikko heads portfolio and architecture for new Network Monetization Platform business unit in Nokia. Network Monetization Platform business unit was setup to build offering for global 5G and advanced network programmability and monetization, based on Nokia's Network as Code vision, which Mikko was driving and incubating in his previous role.
As a Head of Portfolio and Architecture, Mikko's is responsible defining long term portfolio vision and differentiating offering for Network Monetization Platform, and drive the transformation on how mobile networks are used and monetized in enabling entirely new, ecosystem created next generation experiences and enterprise applications.
Previously in Nokia, Mikko led Advanced Technology Group, a team of highly skilled and experienced technologists in advanced technology evaluations, rapid prototyping and first-time implementation and incubation of advanced solution prototypes and concepts. Advanced Technology Group successful incubations included Nokia SaaS delivery and operations vision leading to the foundation of Nokia SaaS, and Network as Code vision leading to the foundation of Network Monetization Platform.
Mikko has over 23 years of experience in telecommunications software and has worked even longer than that with data, analytics and AI software solutions. During his professional journey he has gained experience through variety of roles, including in scientific research, product training, product marketing, technical sales and business development, and more recently as CTO of Intelligent Data in Comptel and Head of Product Strategy for Digital Intelligence in Nokia.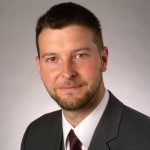 Markus Kuemmerle
Lead 5G Network Exposure Program, Deutsche Telekom
Markus Kümmerle is responsible for the 5G Network Exposure Program at Deutsche Telekom.
In 1995 Markus joined debis Systemhaus, at the time a subsidiary of Daimler, which was later transferred to the Deutsche Telekom Group. He worked as Executive Program Manager and Customer Service Delivery Manager in the automotive area for customers like Airbus, Audi, BMW, Boeing, Mercedes, and VW. Since 2014 Markus has been responsible for Quality for the System Integration unit, now the Digital Solutions unit of T-Systems. In this unit, customer processes are digitized, and software systems are developed and operated also based on cloud infrastructures. In parallel, he continues driving large projects and programs. In 2020 he took over the responsibility for the 5G Network Exposure Program of Deutsche Telekom.
Markus also drives the DT activities in CAMARA.
Damián Sanchez
Head of International Services, Product & Business Development, Telecom Argentina
Damián is an experienced Telco & Business Leader with more than 25+ year in the industry across Product Development, CVM, Customer Experience and Wholesale.  As a Sr Manager, he has learned from several roles across organization apart from leading in the last 4 years the transformation of International Wholesale. Nowadays he is leading the Open Gateway initiative for Telecom Argentina which includes the first API launched with Camara standard in Argentina.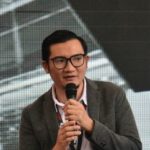 Ronald Limoa
General Manager Network Architecture and Strategic Planning, Telkomsel
Telco Expert, and Technology Enthusiast, bringing 22+ years of Telco experience to the table. As the General Manager of Network Architecture & Strategic Planning at Telkomsel, he has played pivotal roles in Future Network Project and Network Cloud Development and Operations, making a significant impact on the telecommunications industry.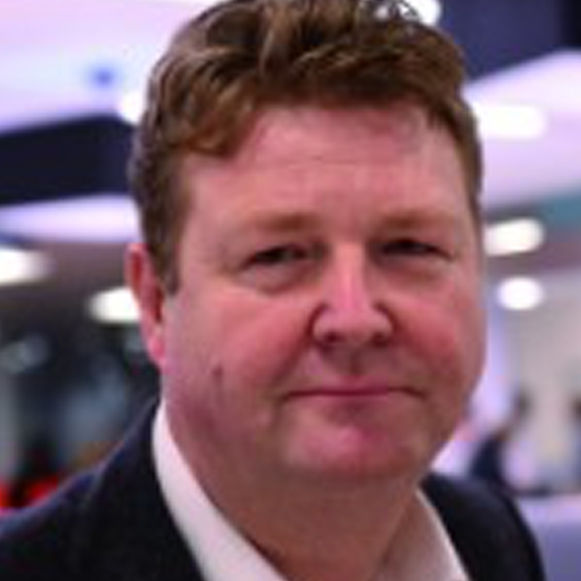 Henry Calvert
Head of Networks, GSMA
Henry joined the GSMA in December 2013, and is responsible for the delivery of the Future Networks programme. A key programme of the GSMA's strategic focus, to deliver industry scale for IP Communications and 5G, whilst considering Network Economic challenges for the Mobile industry as it transitions to a 5G Era.
Previously he worked for the SingTel Group and has over 20 years' experience in the telecommunications sector, both in Networks and IT portfolios and has been involved in the deployment of mobile networks in over 10 operations across 10 different countries. Henry designed and built Optus' 3G + LTE mobile network, all IP network and managed the product development transformation.  He was the creator and board member of the network sharing Joint Venture between SingTel Optus and Vodafone Networks Pty Ltd (Australia).
Henry has been a board member and Chair of the Australian Mobile Telecommunications Association (AMTA) and previously held an Executive Management Committee position in the GSMA.
Waseem Amra
Head of Products and Platforms, Chenosis
Experienced professional in the telecommunications and financial sectors, Waseem Amra is currently serving as the Head of Products and Platforms at Chenosis, a subsidiary of MTN, one of South Africa's leading telecommunications companies. In this role, he has been instrumental in shaping the product landscape, leveraging his expertise to drive innovation and strategic initiatives since December 2022.
Prior to his tenure at Chenosis, Waseem held the position of Head of Product: Open Banking and API Products at Nedbank, one of South Africa's prominent financial institutions. During his 1 year and 3 months at Nedbank, he played a pivotal role in the development and implementation of Open Banking and API products, contributing significantly to the organization's digital transformation journey.