LinkedIn LIVE: 5G Futures Community Webinar #2
The 5G Enterprise Revolution
Continuing from the inaugural webinar hosted in September, which delved into the consumer perspective of 5G and how 5G value extends beyond connectivity, we are excited to present the next instalment in the GSMA 5G Futures Community webinar series. Join us on Wednesday 6th December 2023, from 3:30pm (GMT) for the "The 5G Enterprise Revolution" community webinar #2.
The evolution of mobile connectivity is rapidly transforming the enterprise landscape, offering a plethora of advantages, including enhanced process control and innovative applications reliant on connected assets. As we briefly explored in our first webinar, the widespread adoption of 5G is being driven by its adaptability to various industries and the ever-evolving use cases that demand its advanced capabilities.
Yet, to ensure the sustainability of this industry, it is imperative to realise a return on the significant investments made in 5G networks. While 5G has already proven its worth through increased speed, reduced latency, and heightened security, many organisations grapple with monetising it, hampered by conventional connectivity business models that lack innovation, flexibility, and relevance in this new era. In this webinar, our focus now shifts to the enterprise market, where we will hear from pioneering organisations that are at the forefront of leveraging 5G technology for their business applications.
Speakers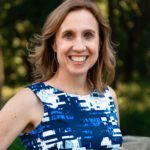 Jean Lawrence
VP, Marketing & Communications, Nokia Cloud & Network Services
Jean Lawrence leads Nokia Cloud & Network Services' global marketing organization responsible for message strategy, content creation, product launches, campaigns, analyst relations, press, digital demand gen, and event content. She helps communications service providers and enterprises realize the benefits of 5G, cloud and the digital economy by automating their operations, gaining business insights through analytics, and monetizing new business models.
In her 25 years of tech industry experience, Jean has held marketing, strategy and product development leadership positions at Oracle, Computer Sciences Corporation, Motorola, and T-Mobile. She holds an MBA from the Kellogg School of Management at Northwestern University and a Bachelor of Arts from the University of Notre Dame.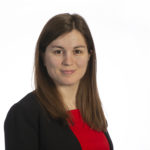 Christina Patsioura
Lead Analyst for IoT and Enterprise, GSMA Intelligence
Christina is the Lead Analyst for IoT and Enterprise. She produces focused reports on IoT & Enterprise in areas around mobile networks and technologies for the digital transformation of vertical industries such as IoT, AI, cloud, and private networks. In the past, Christina has worked in IoT market research and analysis, and technical commercial due diligence in the UK and in Germany. Just before she re-joined GSMA Intelligence, she was working as a Technology Foresight Manager supporting Open Innovation work, in the R&D of British American Tobacco. Christina holds a Bachelor in Science degree in Mechanical Engineering and a Masters in Science degree in Industrial Engineering from the National Technical University of Athens, Greece, and is a candidate MBA student at Imperial Business School.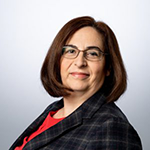 Barbara Pareglio
Executive Director for Advanced Air Mobility and IoT Technical Director, GSMA
Barbara has over 20 years of experience in the mobile industry. She has been part of the GSMA Internet of Things Programme since 2014, working on several aspects of the IoT such as the development of the Mobile IoT Technologies (LTE-M, NB-IoT), GSMA IoT Security Guidelines, GSMA Drone Interest Group and looking at a variety of emerging technologies, like machine learning/AI and edge computing, for helping the mobile industry to create trusted solutions for the IoT. Before joining the GSMA Barbara worked in R&D in several areas of telecommunications, including Intelligent Networks, IMS, Service Enabling and M2M/IoT. She also participates in and actively contributed to several standards.
The GSMA Internet of Things helps operators to fully realise the opportunity in the IoT, operators must deliver secure IoT networks as well as scalable value added data services for the world's industry and machines beyond connectivity. This is to be achieved by industry collaboration, appropriate regulation, optimising networks as well as developing key enablers to support the growth of IoT.
Who should attend
Telecommunication Operators: Executives, strategists, and leaders from telecom operators seeking to understand the full potential and value of 5G for their operations.
Business Leaders: CIOs, CTOs, COOs, and business owners looking to gain insights into how 5G technology can enhance their operations, create new revenue streams, and drive innovation in industry and enterprise.
Industry Experts: Experts from diverse sectors such as healthcare, manufacturing, logistics, and more, interested in harnessing 5G's capabilities for industry-specific applications and advancements.
Industry Analysts and Consultants: Professionals providing insights and guidance on the strategic adoption of 5G technology for operators and businesses.